The house at 358 Essex Street in Salem, probably around 1890-1910. Image courtesy of the Phillips Library at the Peabody Essex Museum, Frank Cousins Glass Plate Negatives Collection.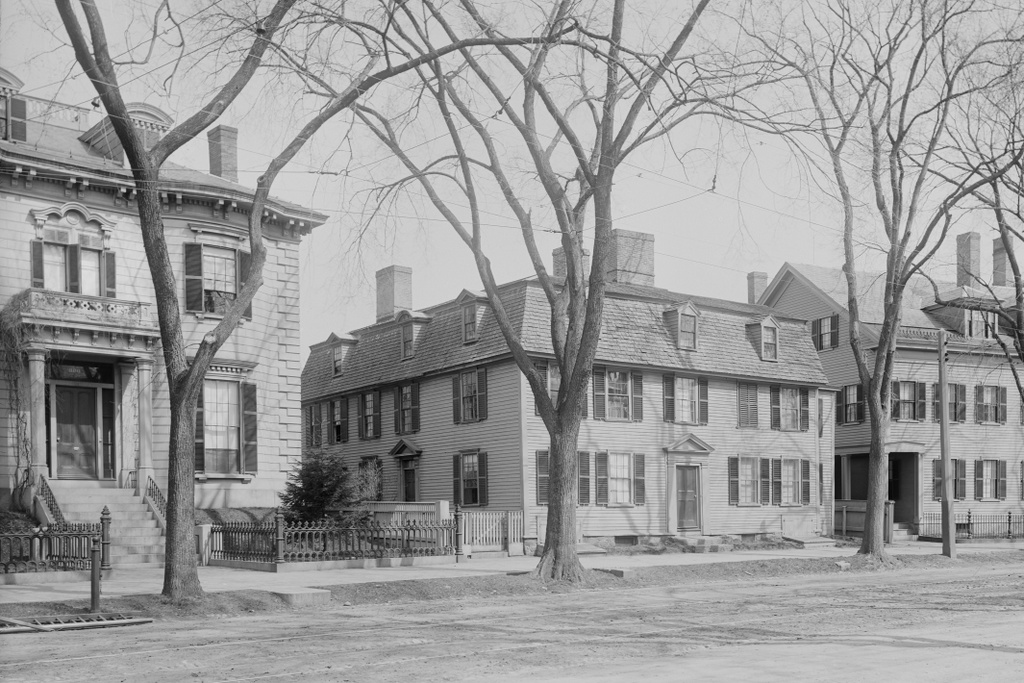 The house in 2023: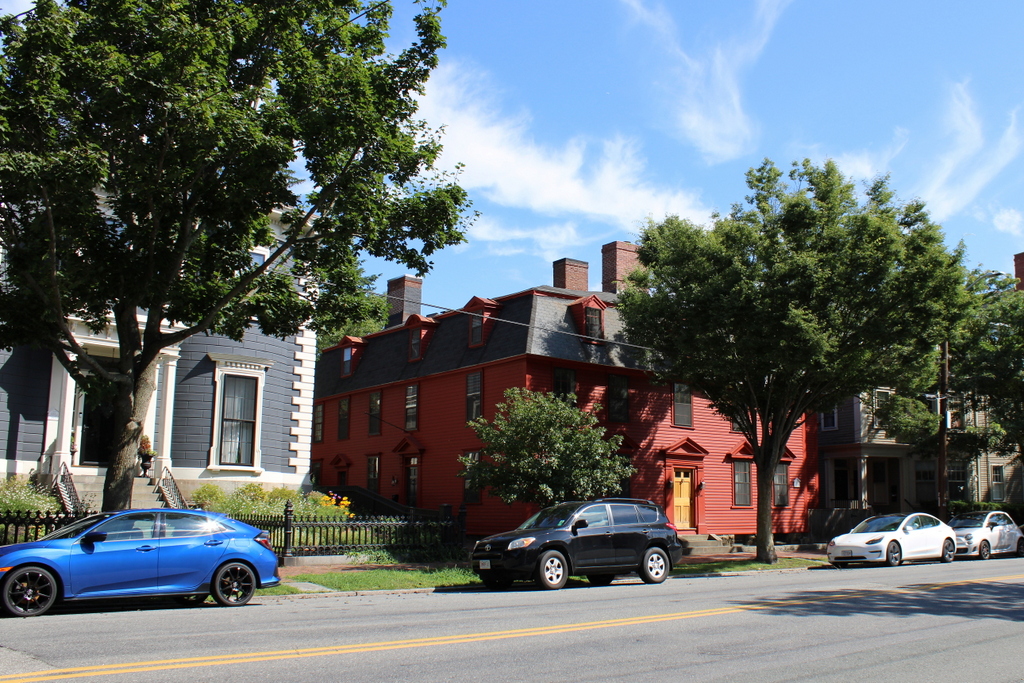 The house in the center of these photos was built around 1729 as the home of Joseph Neal. Over the years it was expanded several times, and by the mid-19th century it was divided into two separate properties, with one family owning the western half of the left side, and another family owning the eastern half on the right. The early ownership history seems difficult to trace, but according to the book Architecture in Salem by Bryan F. Tolles Jr., the western half was owned by the Clark family during the 19th century, and the eastern half was owned by the Morgan family.
The first photo was taken sometime around the turn of the century. It was around this time that the Benson family acquired the entire building, and the 1911 city atlas lists the owner as Rebecca A. Benson. The house would remain in the Benson family for many years, and throughout this time the exterior has remained well preserved in its historic appearance.
Today, the house is still standing here on Essex Street, as are the homes on either side of it. The elm trees that once lined the street are long gone, but otherwise this scene is still very recognizable more than a century after the first photo was taken. These houses, along with the other historic homes on Essex Street and the adjacent streets, are now part of the Chestnut Street District, which was added to the National Register of Historic Places in 1973.