The Ropes Mansion at 318 Essex Street in Salem, probably around 1895-1910. Image courtesy of the Phillips Library at the Peabody Essex Museum, Frank Cousins Glass Plate Negatives Collection.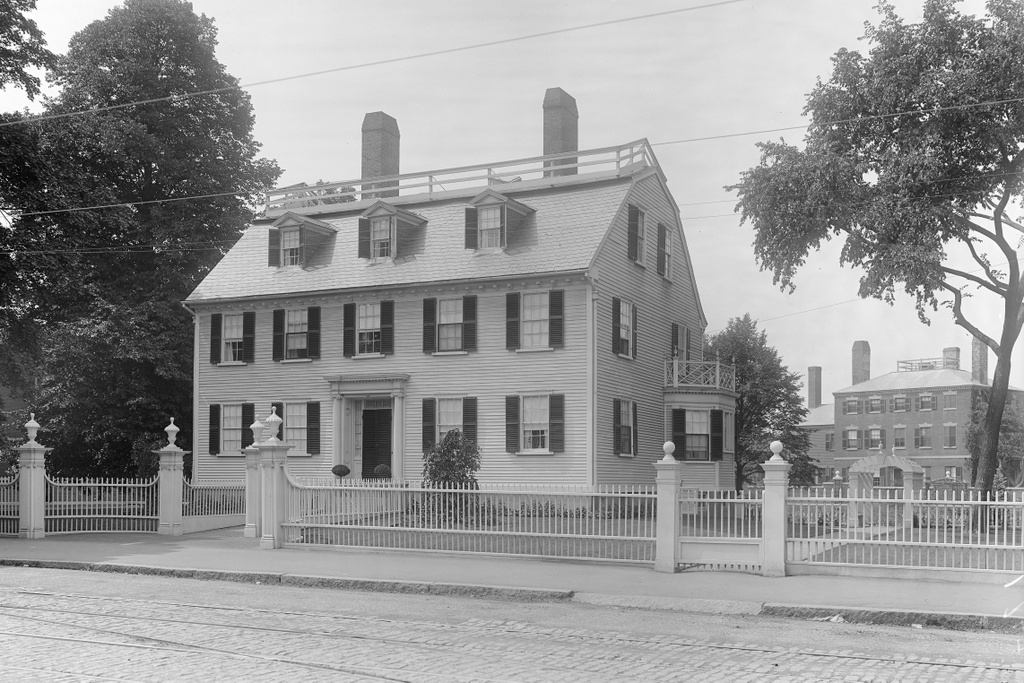 The house in 2023: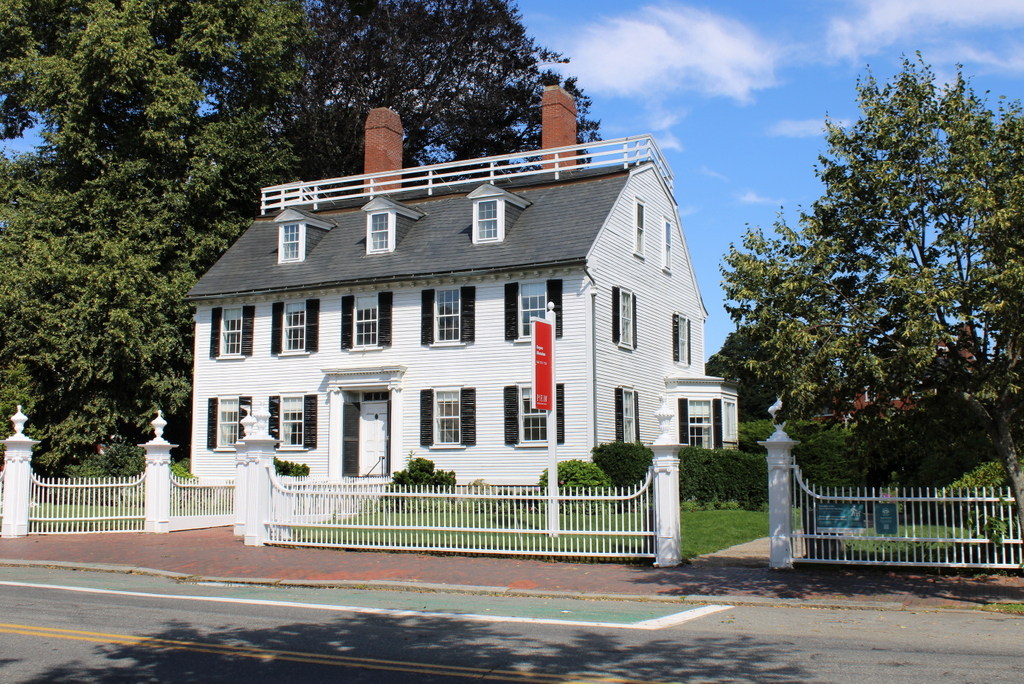 As explained in more detail in a previous post, this house was built around the late 1720s as the home of Samuel Barnard. He was originally from Deerfield, Massachusetts, but he moved to Salem after the death of his first wife Mary and his son Samuel in 1720. In 1723 he remarried to Rachel Barnard, his cousin's widow, and they lived in this house together until her death in 1743. Samuel later married his third wife, Elizabeth, who died in 1753, and then he subsequently married his fourth wife, Catherine, in 1756.
Samuel Barnard died in 1762, and he had no surviving heirs, so his nephew Joseph Barnard inherited this house. In 1768 he sold it to Nathaniel Ropes, a lawyer and judge who served on the Governor's Council and on the Inferior Court of Common Pleas. In 1772, Ropes was appointed as a justice on the Superior Court of Judicature, the highest court in the colony. However, this was an inopportune time to be a justice on the royal court, especially for someone with Loyalist sentiments like Ropes. His house was supposedly attacked by an angry mob in March 1774, while Ropes was inside and gravely ill from smallpox. He died the following day, and the stress from the riot is said to have been a contributing factor in his death.
Many Loyalists lost their property in Massachusetts during the Revolution, but the Ropes family managed to retain ownership of this house, and it remained in the family for many years. By the late 19th century it was the home of Nathaniel Ropes V, the great grandson of Judge Ropes. He died in 1893, and ownership then passed to his three unmarried sisters: Sarah, Mary, and Eliza. They modernized the house with hat, electricity, and plumbing, and they also moved it further back from the street and added a large wing in the back.
The first photo was likely taken at some point during the sisters' ownership, or soon after. The last living member of the family was Eliza Ropes, who died in 1907. With no children or close living relatives, she left the property to the Essex Institute, which subsequently preserved the house as a museum.
Today, the house is owned by the Essex Institute's successor, the Peabody Essex Museum. It is one of a number of historic homes owned by the museum, and it stands as an important architectural landmark. However, it is a major tourist destination in modern Salem for different reasons. The 1993 film Hocus Pocus used the house as a filming location, and it was prominently featured as the home of one of the main characters, Allison Watts.