This photo, taken between 1905 and 1910, shows the then-new Technical High School, located on Elliot Street in Springfield. Image courtesy of the Library of Congress, Detroit Publishing Company Collection.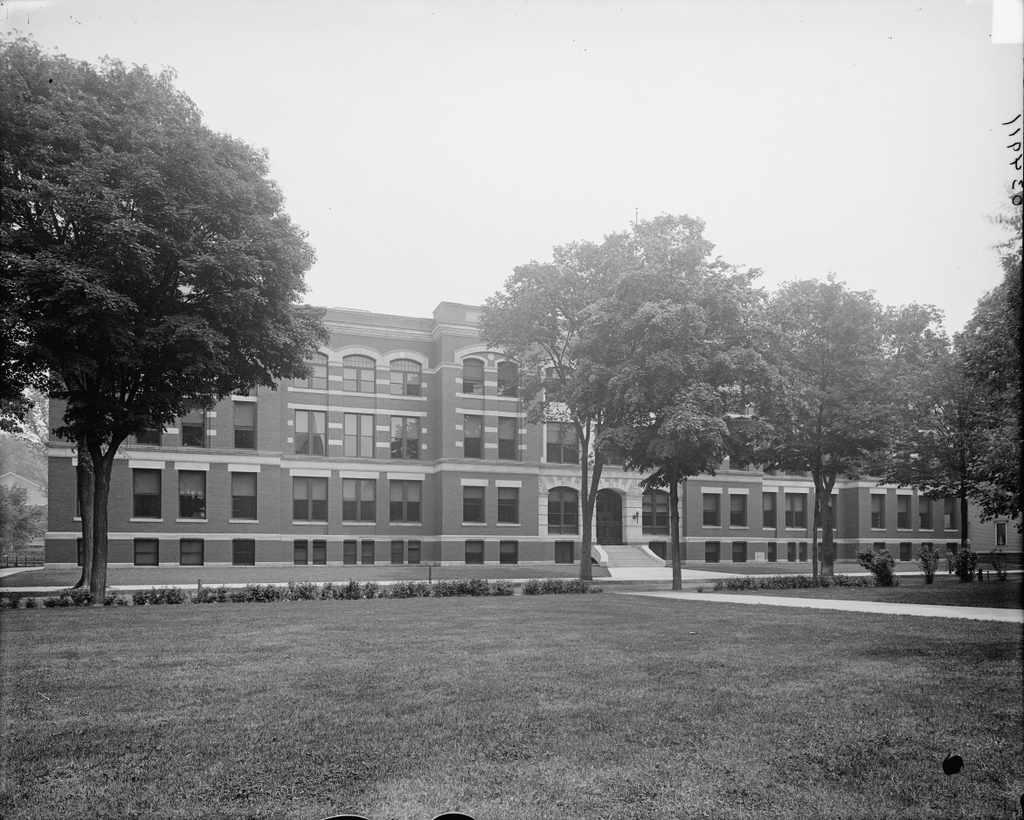 Over a century later, here's the same scene as it looks in 2012: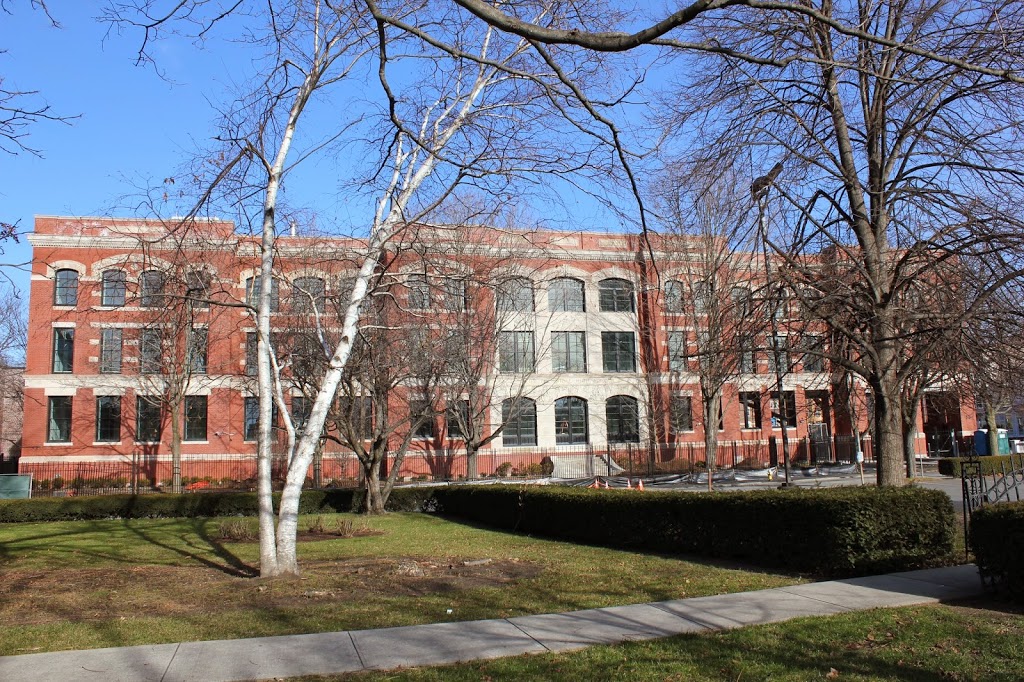 The exterior of the building looks the same, but that's the only thing these two buildings have in common.  The building served as a high school from 1905 until 1986, during which time it had several notable alumni, including Hall of Fame baseball player Rabbit Maranville.  Then, several years ago the building was demolished except for the facade, which was preserved for a new state data center, which is now nearing completion as of December 2012.