Union Station in Washington, DC, between 1910 and 1920. Image courtesy of the Library of Congress, Detroit Publishing Company Collection.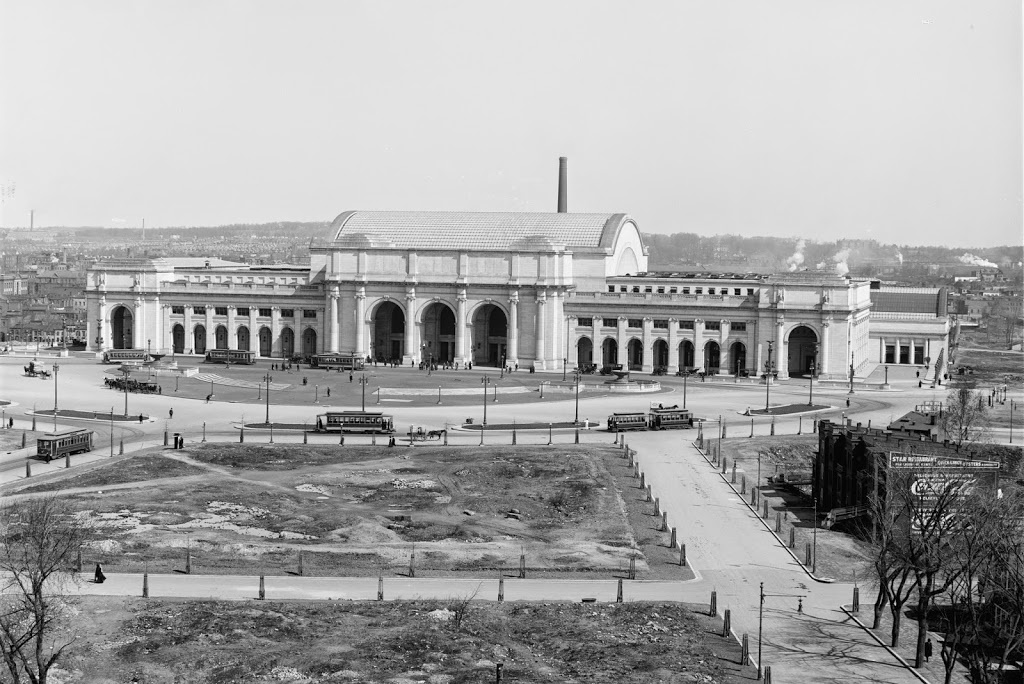 The same building in 2012: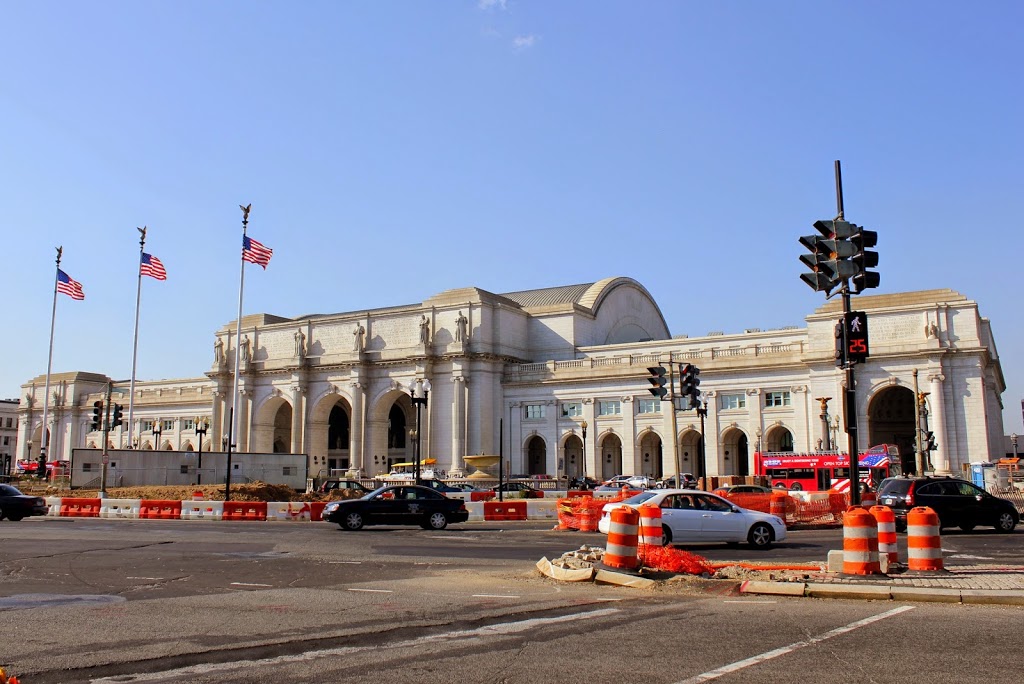 Union Station was built in 1907, by the Pennsylvania Railroad and the Baltimore & Ohio Railroad.  Since then, a lot has changed in the city, but the building has remained the same.  Neither the Pennsylvania nor the Baltimore & Ohio Railroads exist anymore, but the station is now a major Amtrak hub, and is the southern terminal of the Northeast Corridor, which stretches from DC to Boston, and is the busiest passenger rail line in the country.  The modes of transportation to the trains, however, has changed a lot in the past 100 years.  While the first photo shows trolleys unloading passengers at the station, they have been replaced by cars and buses in the 2012 photo.