The H. H. Baxter Memorial Library at the corner of Grove and Library Streets in Rutland, around 1900-1906. Image courtesy of the Library of Congress, Detroit Publishing Company collection.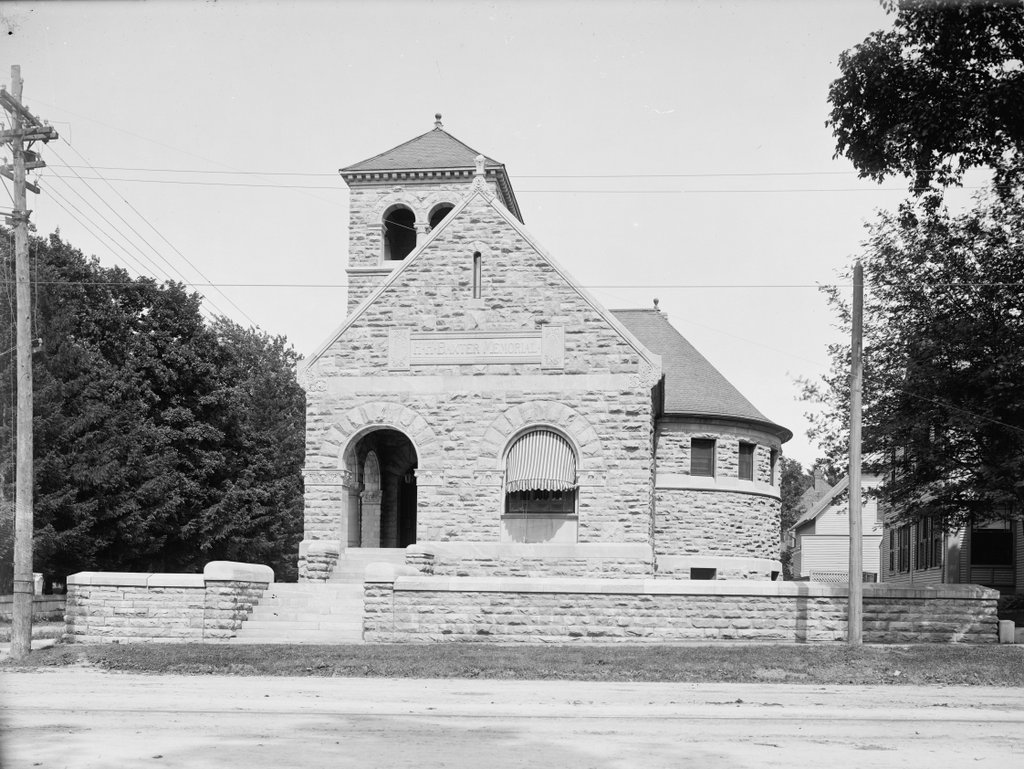 The building in 2015: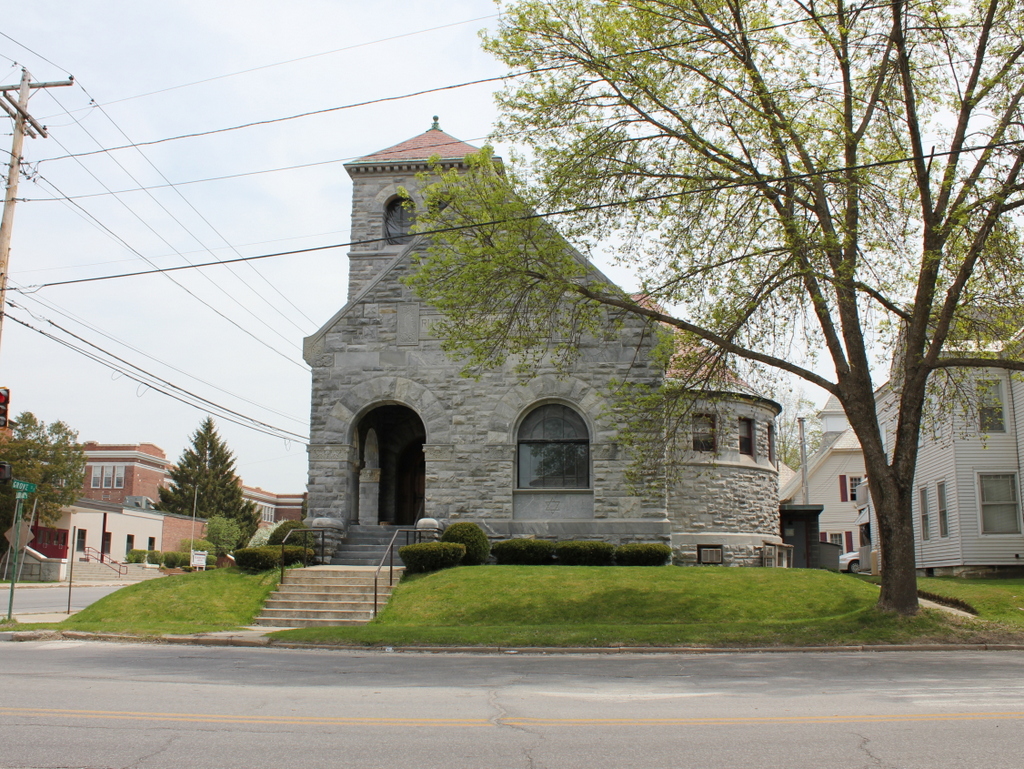 The Baxter Memorial Library was built in 1889 in honor of Horace Henry Baxter, a businessman who was involved in railroads as well as the Rutland marble business.  He served from 1859 to 1861 as the Adjutant General of the Vermont Militia, and later in the decade he moved to New York City, where he served as the president of the New York Central Railroad from 1867 to 1869, and was on the railroad's board of directors from 1869 until his death in 1884.  Five years later, the library opened with funds donated by his family.  Today, the building is still there, and the only major difference is the retaining wall, which was removed in the 1950s, and the stones were used to make an addition on the other side of the building.  Otherwise, the only significant change is its use – today, it is the Rutland Jewish Center, and is on the National Register of Historic Places.