Looking north on Merchants Row from Center Street in Rutland, around 1904. Image courtesy of the Library of Congress, Detroit Publishing Company collection.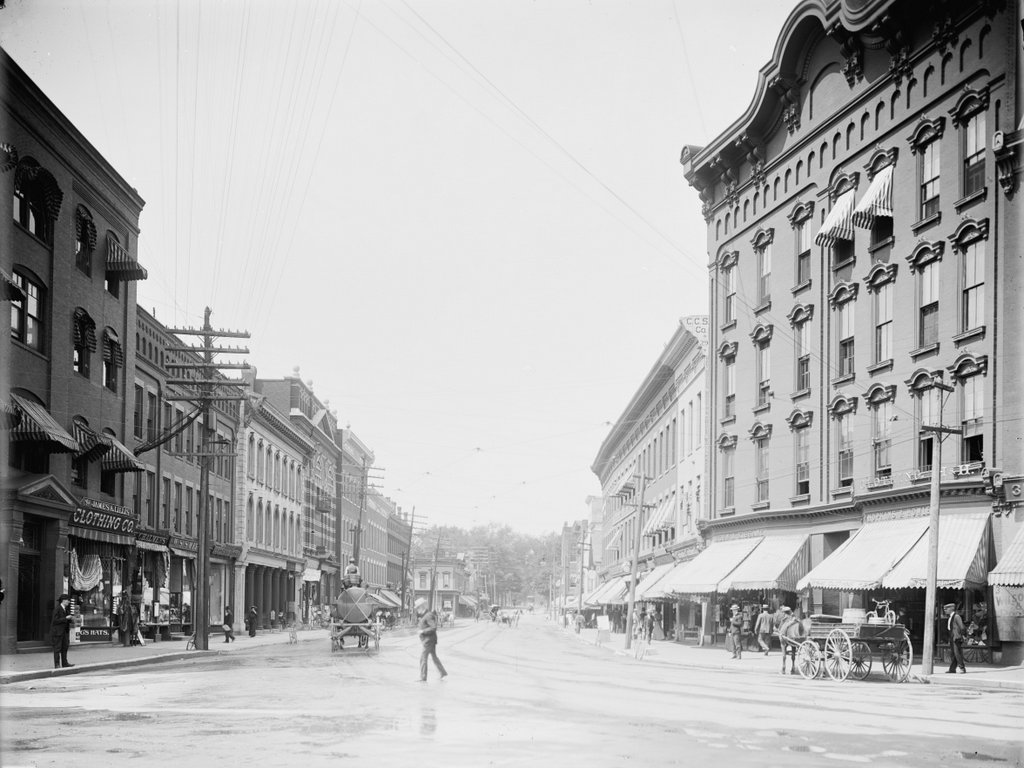 Merchants Row in 2015: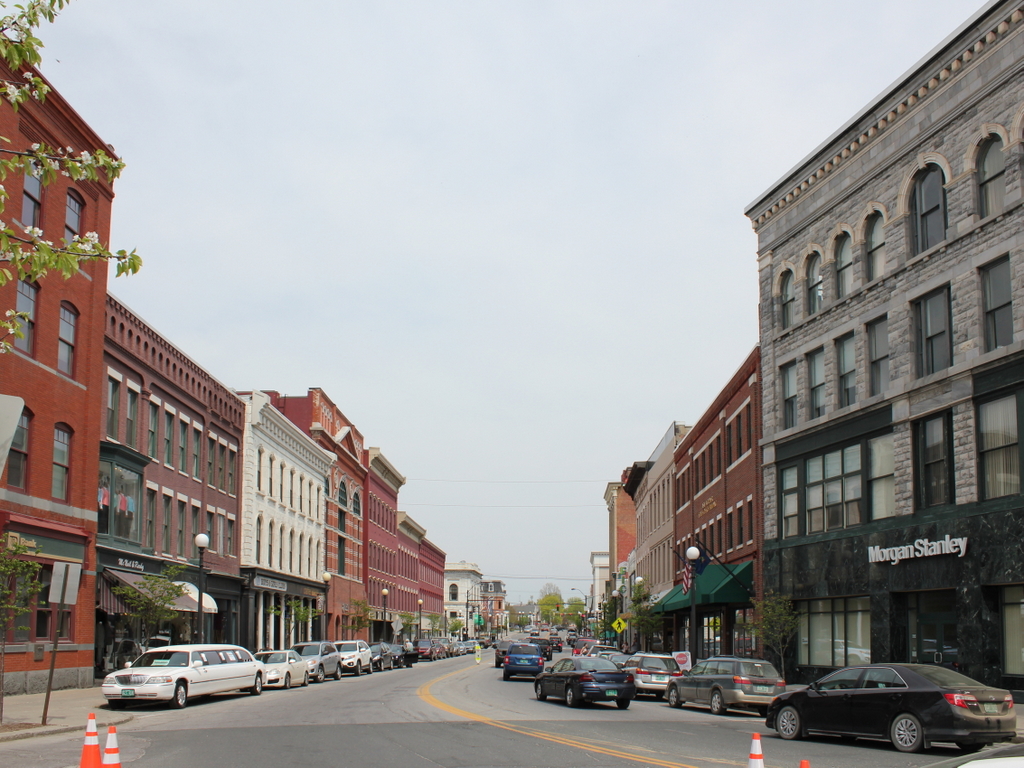 Aside from a conspicuous lack of horse-drawn carriages in the 2015 scene, this view of Merchants Row hasn't changed a whole lot in the past 111 years.  The only prominent building from 1904 that doesn't survive today is the one on the far right, which was destroyed along with several other buildings in the 1906 fire.  Following the fire, the current building was built on the site.  Otherwise, all of the other buildings are still around today, although some have been altered.  The left side of the street is particularly well-preserved, with many of the buildings dating to the 1860s.  The oldest of these is probably the Ripley Bank Building, which was built before 1864.  Just beyond it is the ornate facade of the Rutland Opera House, which was built in 1881 after the original burned in 1875.  Today the entire area here is part of the Rutland Downtown Historic District on the National Register of Historic Places.