The entrance to the 23rd Street subway station on Lexington Avenue, around 1905. Image courtesy of the Library of Congress, Detroit Publishing Company Collection.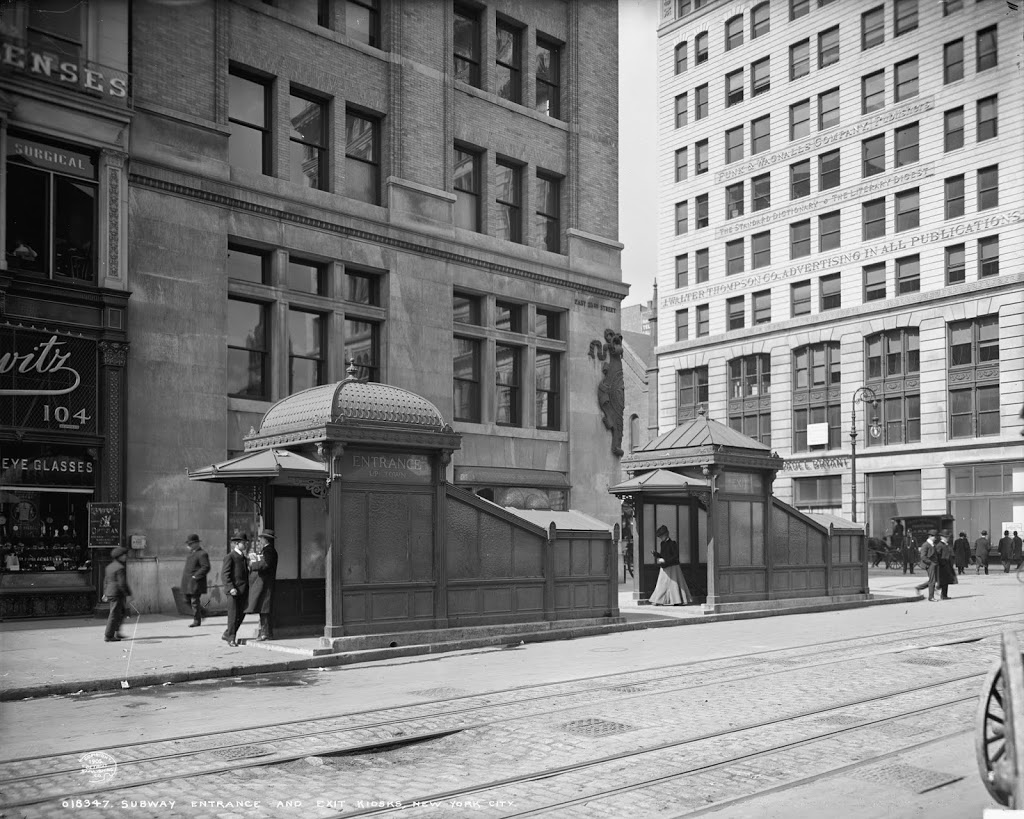 The station entrance in 2014: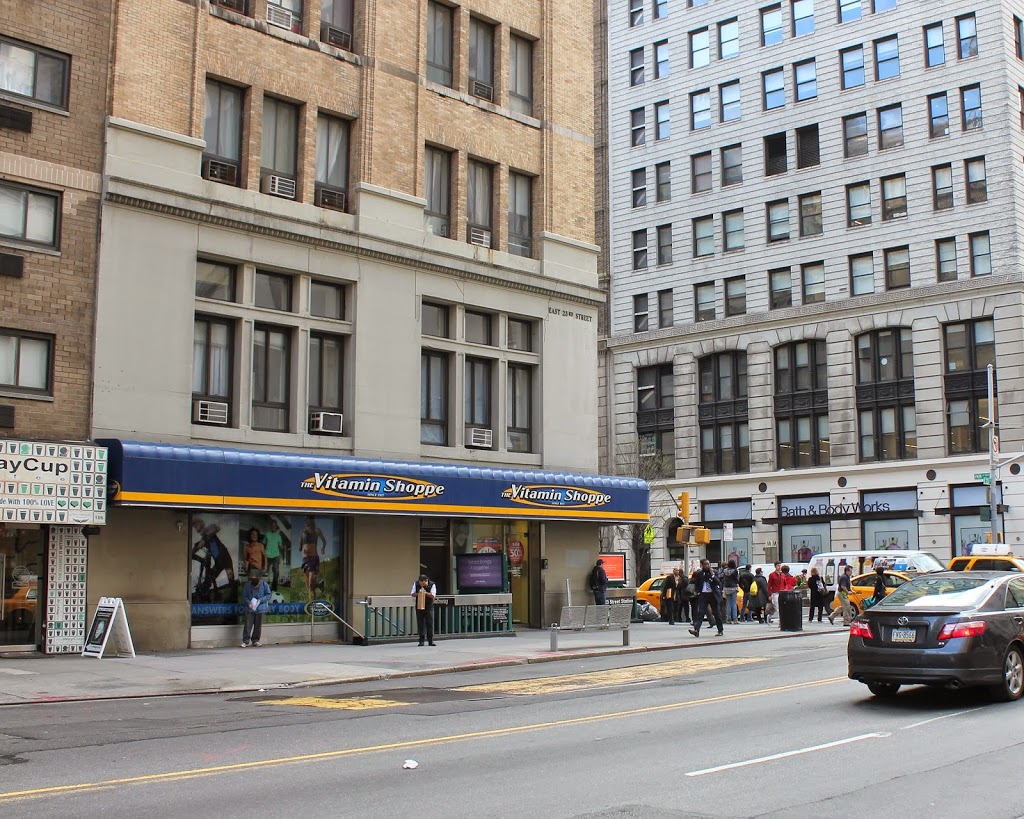 The subway station is still there, but the elaborate entrance and exit kiosks are long gone.  The 23rd Street station was opened in 1904, along the Lexington Avenue Line, the first subway line in New York.  In the intervening years, this intersection has remained remarkably unchanged, even down to the "East 23rd Street" lettering on the corner of the building above the station entrance.