Looking south along the east piazza of the Mount Vernon mansion in Virginia, around 1900-1915. Image courtesy of the Library of Congress, Detroit Publishing Company Collection.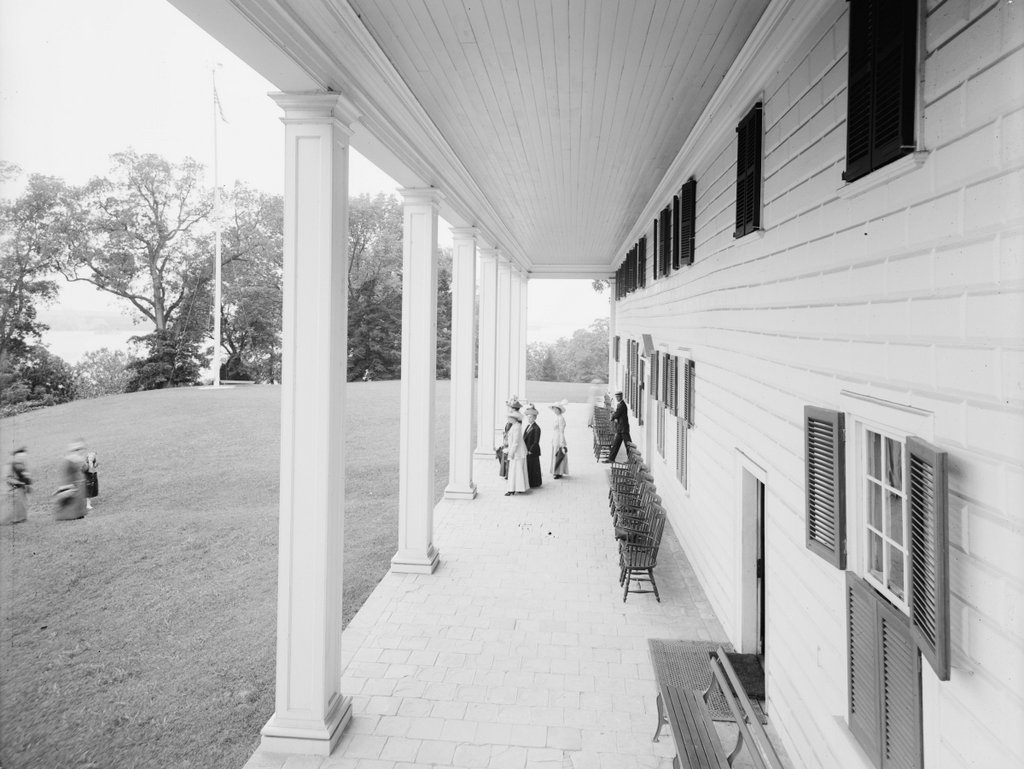 The scene in 2018: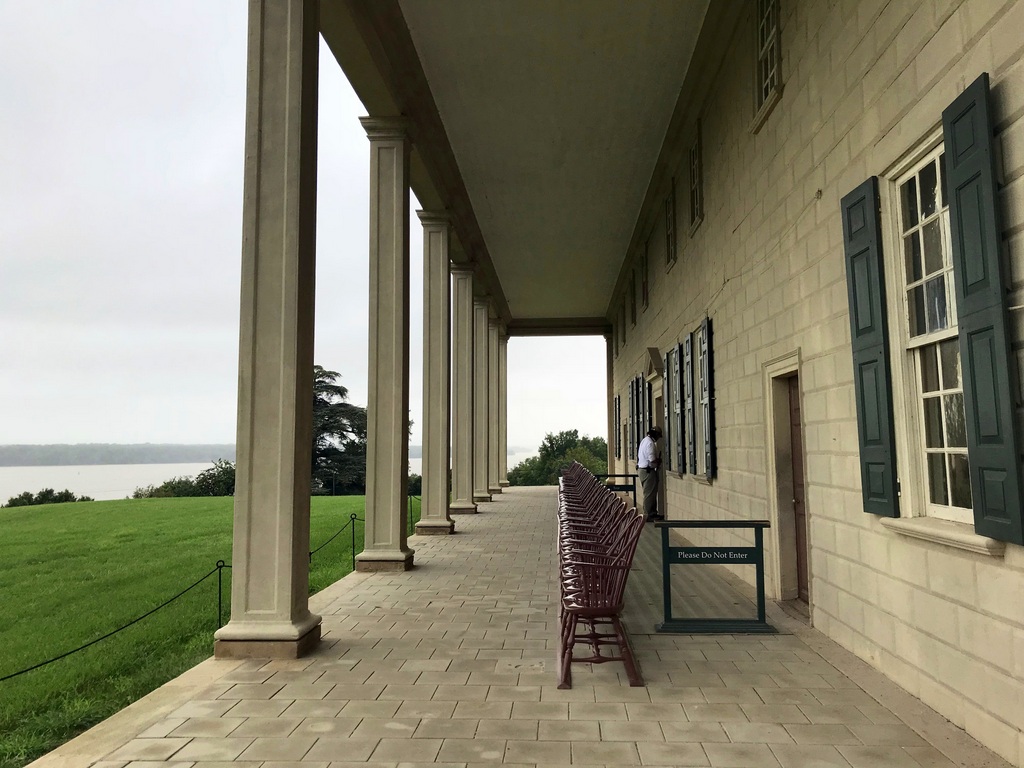 As shown in the previous post, perhaps the most distinctive feature of George Washington's Mount Vernon estate is the piazza here on the east side of the mansion, although it is not original to the house. The house was constructed in several stages, starting around 1734 when the future president's father, Augustine Washington, built a small house here. This was later expanded twice by George Washington, first in 1758 with the construction of a full second story, and then in 1774 with additions on both the north and south sides, along with the piazza on the east side.
The mansion sits on a bluff about 125 feet above the Potomac River, and from here the piazza offers expansive views of the river and the Maryland shoreline on the opposite side. Following the American Revolution, George Washington had envisioned that the river would serve as the primary gateway to the west, with all of the resulting east-west traffic literally passing by his front door. He was even involved with establishing the Patowmack Company, which made navigational improvements further upstream. The river ultimately did not become the great trade route that he had hoped, but it did become the site of the new national capital of Washington, D. C., which was built only 15 miles upstream on Mount Vernon.
After George Washington's death in 1799 and his widow Martha's in 1802, Mount Vernon remained in the Washington family for more than 50 years. It steadily declined during this period, though, and by the late 1850s the piazza was in danger of collapsing, with ship masts being used to support the roof. Then, in 1858 the last Washington owner, John Augustine Washington III, sold the property to the Mount Vernon Ladies' Association. This organization restored the mansion, and opened it to the public and a museum in 1860, making it one of the first historic house museums in the country.
Very little has changed here at Mount Vernon since then. The first photo was taken at the turn of the 20th century, showing at least nine visitors, mostly women, on and around the piazza. More than a century later, it looks essentially the same as it did then, with even the same style chairs still lined up here. The estate is still owned by the Mount Vernon Ladies' Association, and it remains open to the public as one of the most popular tourist attractions in Virginia.