Elm Knoll, at the corner of East Street and Appleton Avenue in Pittsfield, around 1906. Image courtesy of the Library of Congress, Detroit Publishing Company Collection.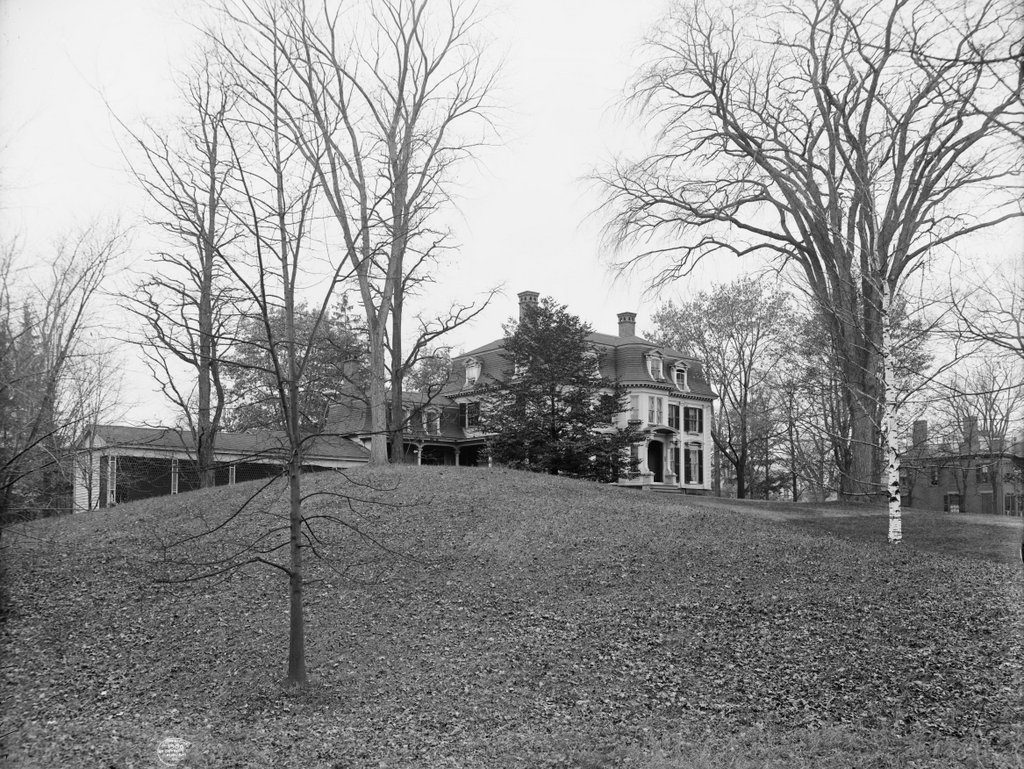 The site in 2016, now Pittsfield High School: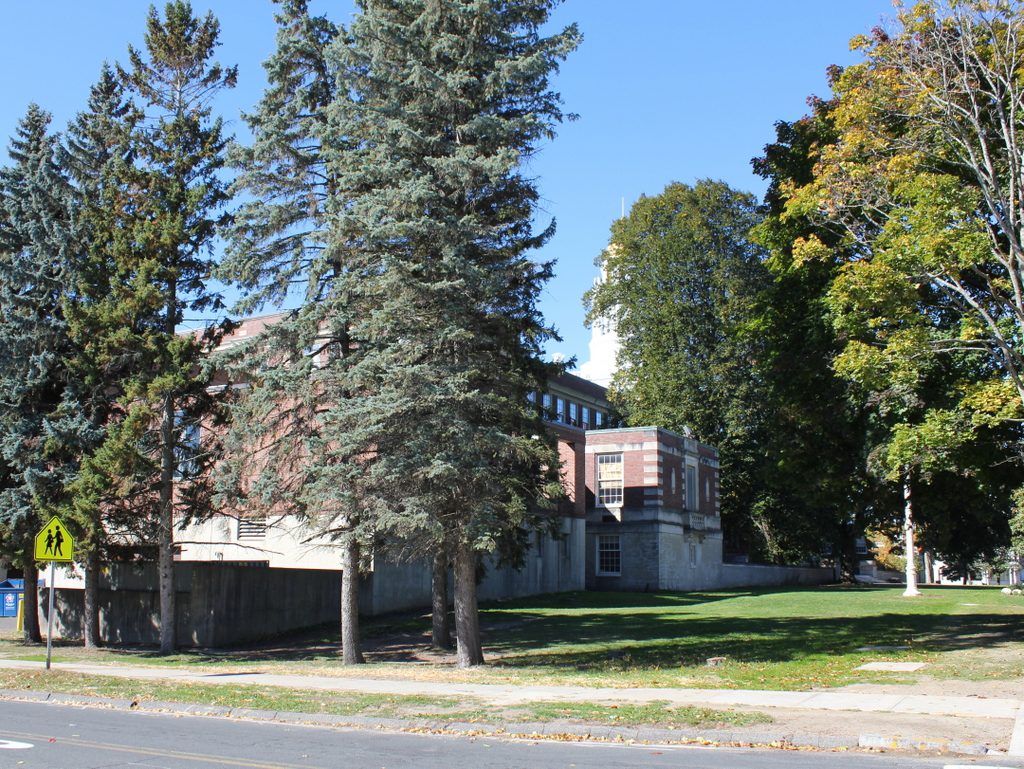 This house on East Street in Pittsfield was built in 1790, and by 1800 it was owned by Thomas Gold. It remained in his family for many years, and was a summer home for his son-in-law, Nathan Appleton, a prominent merchant from Boston. Appleton's daughter Frances married poet Henry Wadsworth Longfellow in 1843, and the newlyweds spent part of their honeymoon here in this house. During their stay, Longfellow wrote a poem, "The Old Clock on the Stairs," based on a clock in the house.
By the time the first photograph was taken, the house had evidently undergone some changes. Earlier photos show a very different looking house, so in the late 19th century it was apparently brought into line with Victorian tastes, with a bay window over the front entrance and a mansard roof in place of the earlier hip roof.
The prominent Plunkett family owned the house by the time the first photo was taken. Its last resident would be Harriet E. Plunkett, who lived here until 1929, when the house was demolished to build Pittsfield High School, which now stands on the site. However, a replica of the house was built for her at 20 Crofut Street. This house is still there, showing what Elm Knoll looked like prior to its Victorian renovations.