Mount Vernon Place, seen from Joy Street in Boston around 1860. Image taken by Josiah Johnson Hawes, courtesy of the Boston Public Library.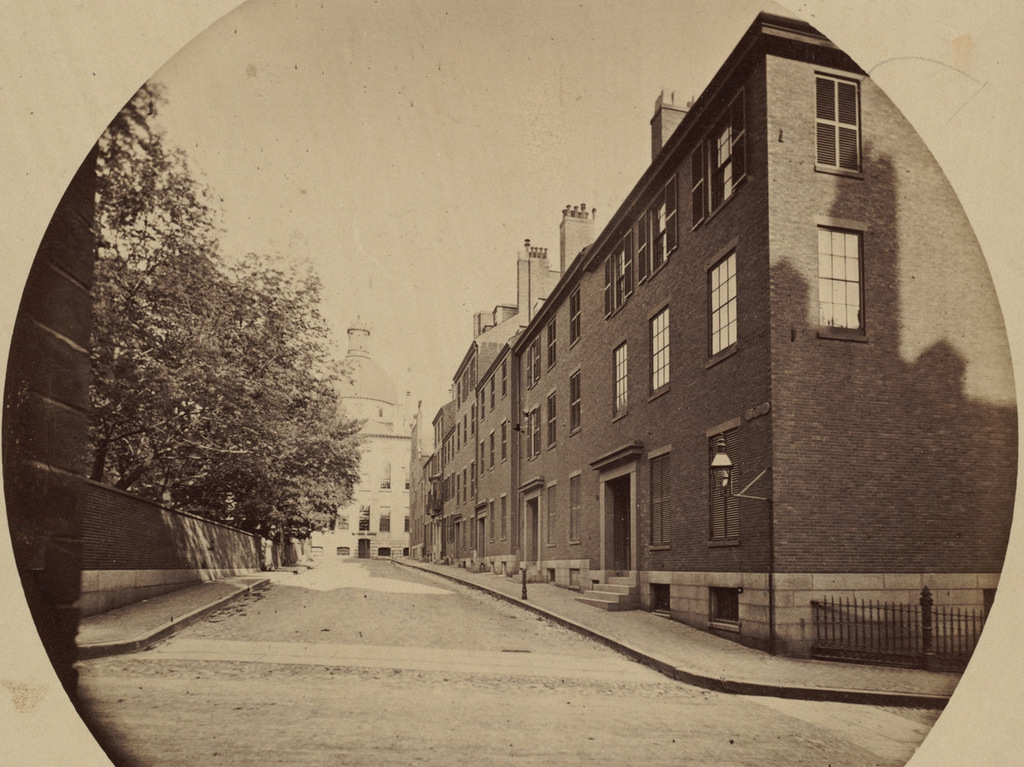 Mount Vernon Place in 2105: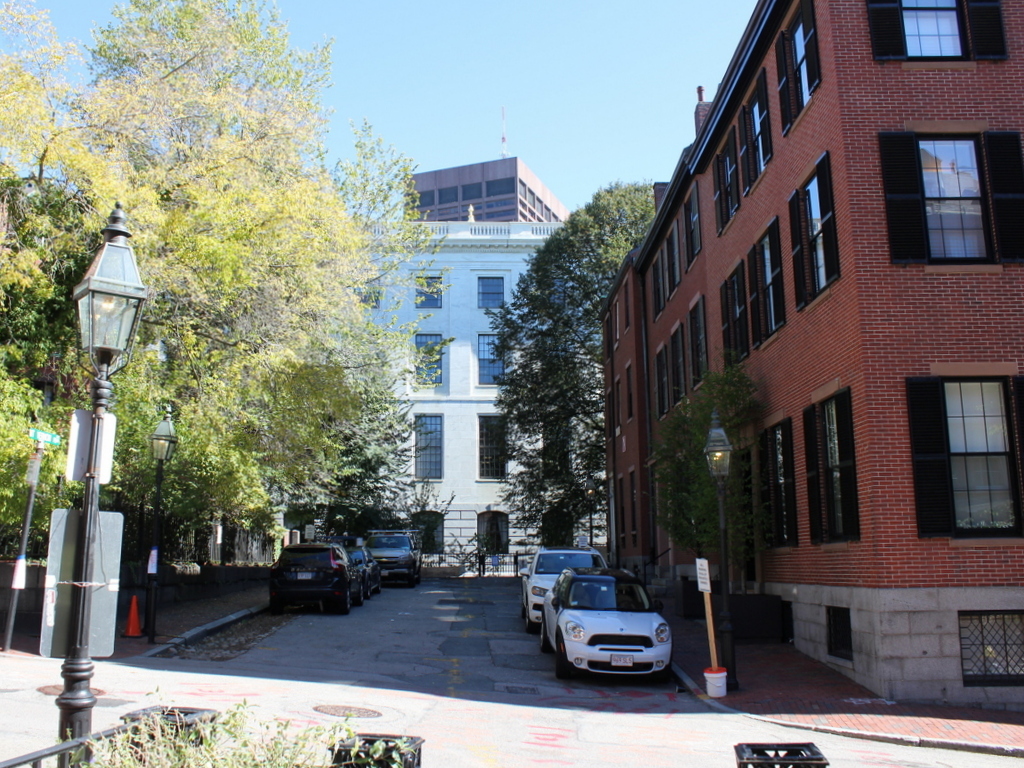 Mount Vernon Place is a short street in Boston's Beacon Hill neighborhood, located just west of the Massachusetts State House. It was once a full block long, and was developed in the 1830s on land that had once been owned by John Hancock and his family. As the 1860 photo shows, the street had a small park on the left side and eight townhouses on the right, and at the end of the street was the State House. The five houses closest to the State House were demolished in the 1910s when the building was expanded, and today only the three in the foreground survive. These three were built around 1833-1834, and have been largely unaltered on the exterior since then. They are among the many historic early 19th century townhouses that have become a defining feature of Beacon Hill, and they form a part of the Beacon Hill Historic District on the National Register of Historic Places.