Morgan Hall at Amherst College in Amherst, around 1904. Image courtesy of the Library of Congress, Detroit Publishing Company Collection.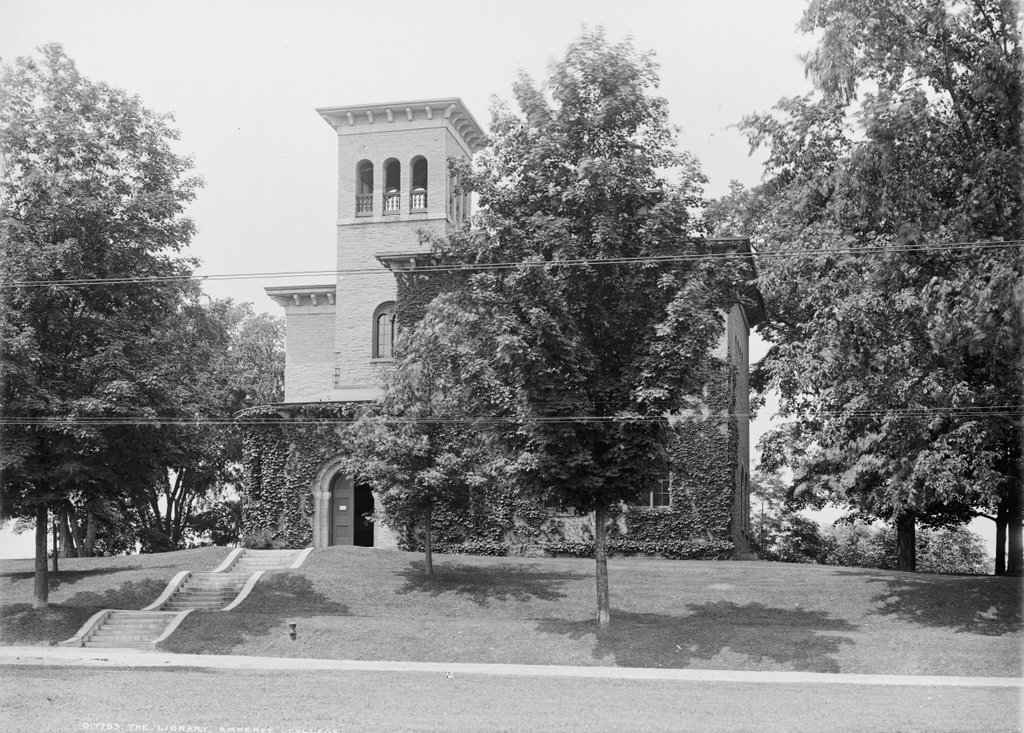 Morgan Hall in 2015: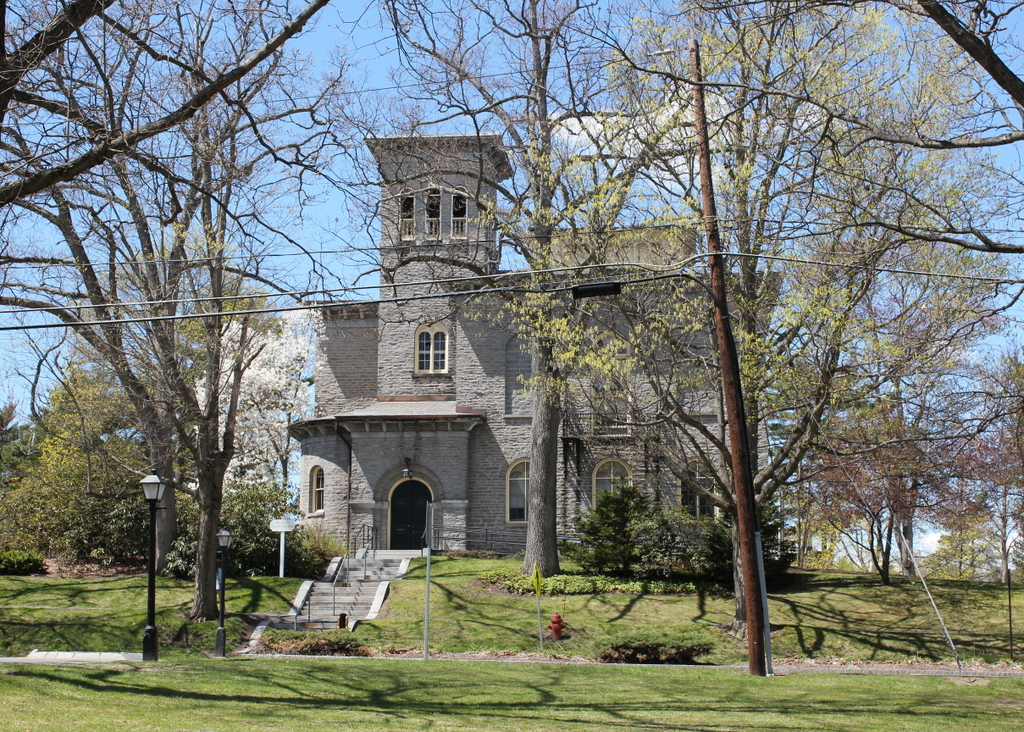 Morgan Hall was built in 1853, and was the first library building at Amherst College.  Its Italianate architecture was popular in the United States in the mid 1800s, and it was constructed of gneiss that was quarried from nearby Pelham.  The building served as the library from its completion until 1917, when the college's holdings outgrew both the original building and an 1880s addition that had expanded the capacity to over 30,000 books.  From 1874 to 1877, Melvil Dewey served as the Acting Librarian here, where he established the Dewey Decimal Classification.  This library became the first to use the classification system, which today is used in about 200,000 libraries around the world.  During its time as a library, this building would have also been used by future president Calvin Coolidge, who graduated from Amherst College in 1895.
Since the first photo was taken, the building has seen several renovations.  When the library moved in 1917, the building was converted into classroom and office space, and today the building houses several academic departments.  It is also home to the Bassett Planetarium, which was installed in the second floor in 1960.  Today, Amherst College's main library is across the street and is named for Robert Frost, who taught English at the college from 1916-1920, 1923-1924, and 1927-1938.  Melvil Dewey would be disappointed to learn, however, that like most other academic libraries the Robert Frost Library now uses the Library of Congress Classification instead of the Dewey Decimal Classification that was pioneered here.