The Cocoanut Grove nightclub on Piedmont Street in Boston's Bay Village neighborhood, shortly after the November 28, 1942 fire. Image courtesy of the Boston Public Library.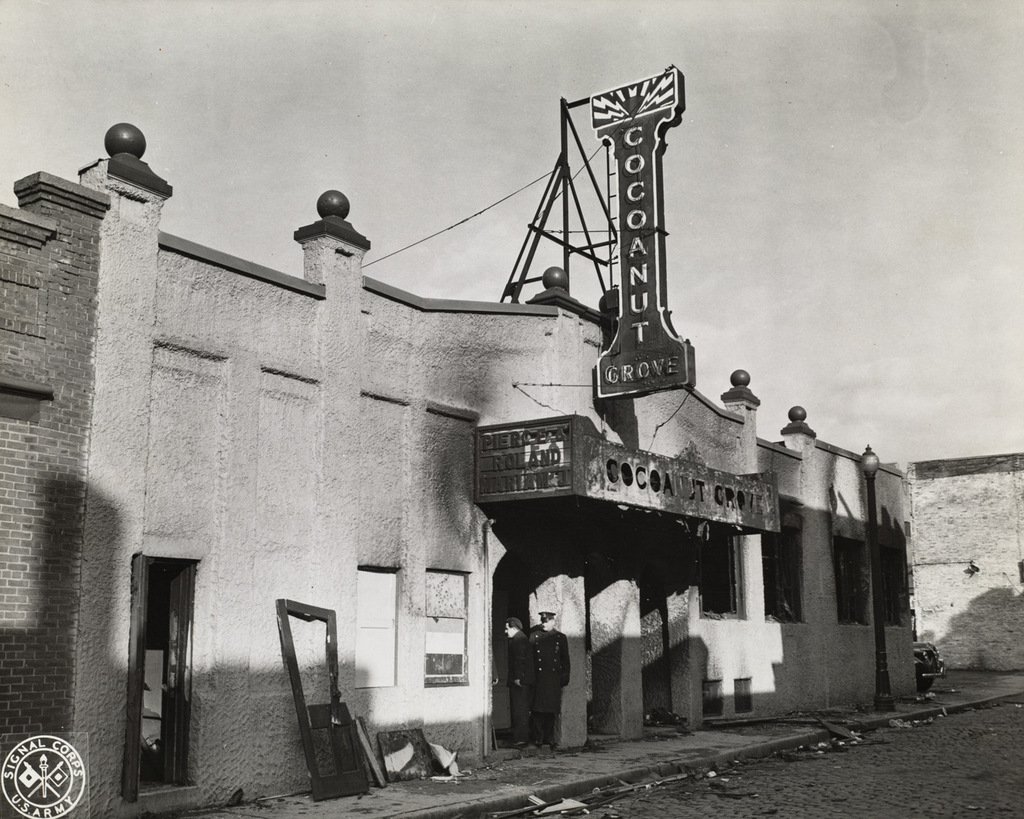 The scene in 2021: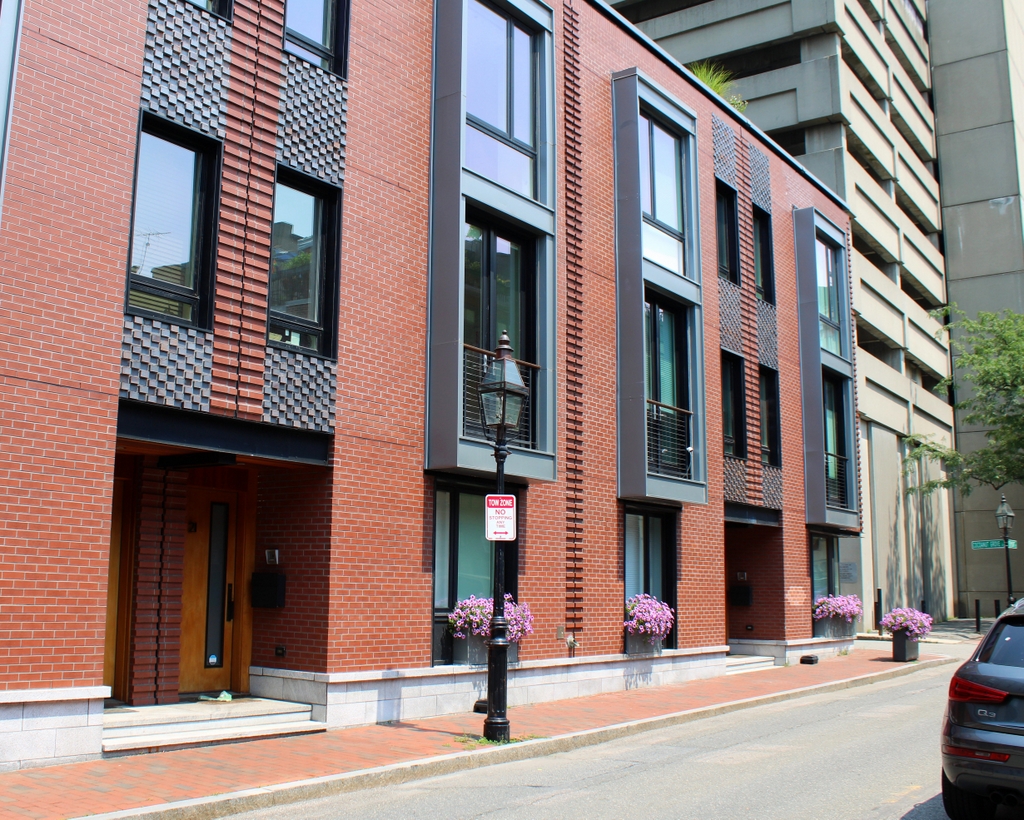 The first photo shows the Cocoanut Grove nightclub in the aftermath of the infamous fire that gutted the building and killed 492 people, making it the second-deadliest single-building fire in American history.  The building had been constructed in 1916 as a garage, and was opened as the Cocoanut Grove in 1927.  The tropical-themed nightclub became one of the most popular in Boston; owner Barney Welansky was well-connected with both the Mafia and with Mayor Maurice J. Tobin, and the club's guests included many prominent Bostonians, and it regularly featured well-known entertainers.  Just a week before the fire, Irving Berlin performed here, and one of the fatalities from the night of the fire was movie star Buck Jones.
Although the cause of the fire is still unclear, it began in the Melody Lounge, a dimly-lit basement room located just below this section of the building.  The fire was discovered at around 10:15, and spread rapidly with the help of the flammable tropical decorations that covered much of the interior.  Within five minutes, the entire 10,000 square foot building was on fire.  Many people attempted to escape through the revolving door at this entrance on Piedmont Street, but the size of the crowd jammed the door.  The door visible to the left was at the top of the stairs to the Melody Lounge, but it was locked, along with several other exits in the building.
The aftermath of the fire led to a number of changes in both medicine and fire safety; Boston area hospitals developed new treatments for burn victims, and state and city governments enacted new laws regarding emergency exits, exit signs, and flammable decorations.  As a result of the number of deaths caused by the jammed revolving door, such doors today must have conventional, outward-opening doors on either side.
In the years following the fire, much of this neighborhood was extensively redeveloped.  This site along Piedmont Street would be used as a parking lot for many years, but as seen in the 2021 photo, there is now a condominium building here.