The interior of the gymnasium at the School For Christian Workers in Springfield, Mass, around 1887. Photo courtesy of Springfield College, Babson Library, Archives and Special Collections.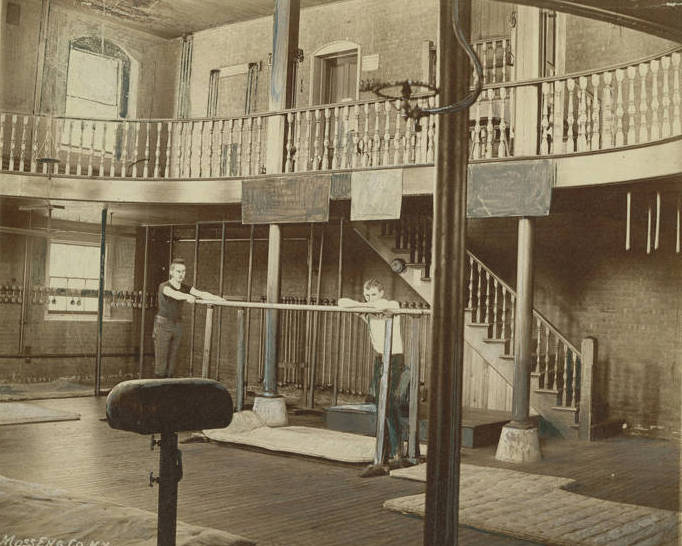 The approximate area in 2014: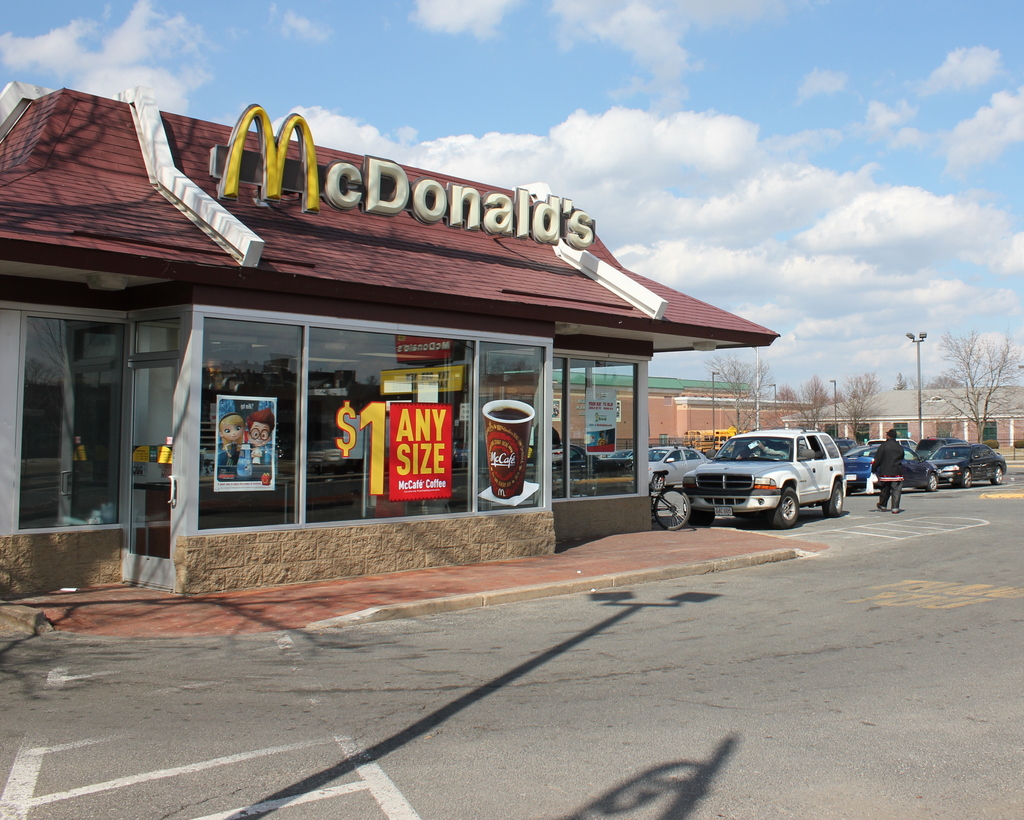 These two photos don't line up perfectly – I don't know exactly what direction the 1887 photo was oriented, but the 2014 photo shows approximately what the scene now looks like.  Regardless, the 1887 photo is of significance, as it shows the gymnasium where, around four years later, the first basketball game was played. Originally developed as a way for athletes to stay in shape during the winter, it quickly became a popular sport around the world. And today, on the spot where 19th century athletes stayed in shape throughout the winter, modern Springfielders now go there to get Big Macs, year round.