The Springfield Science Museum, around 1900-1910. Image courtesy of the Library of Congress, Detroit Publishing Company Collection.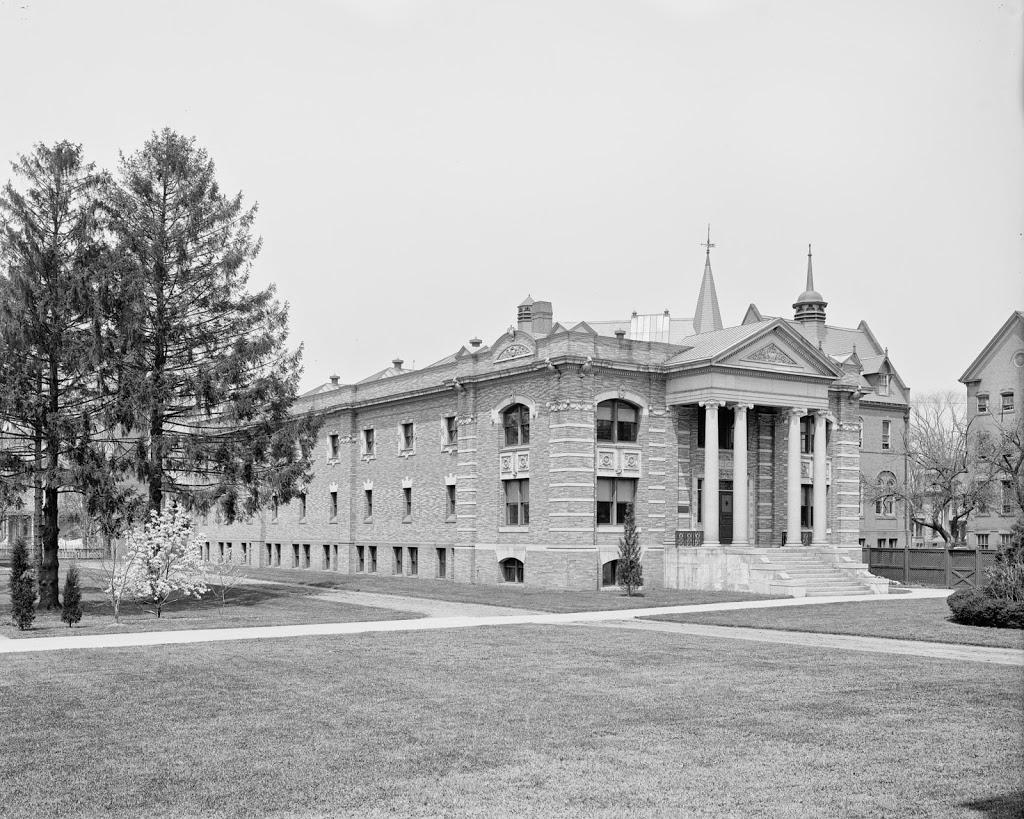 The Science Museum in 2015: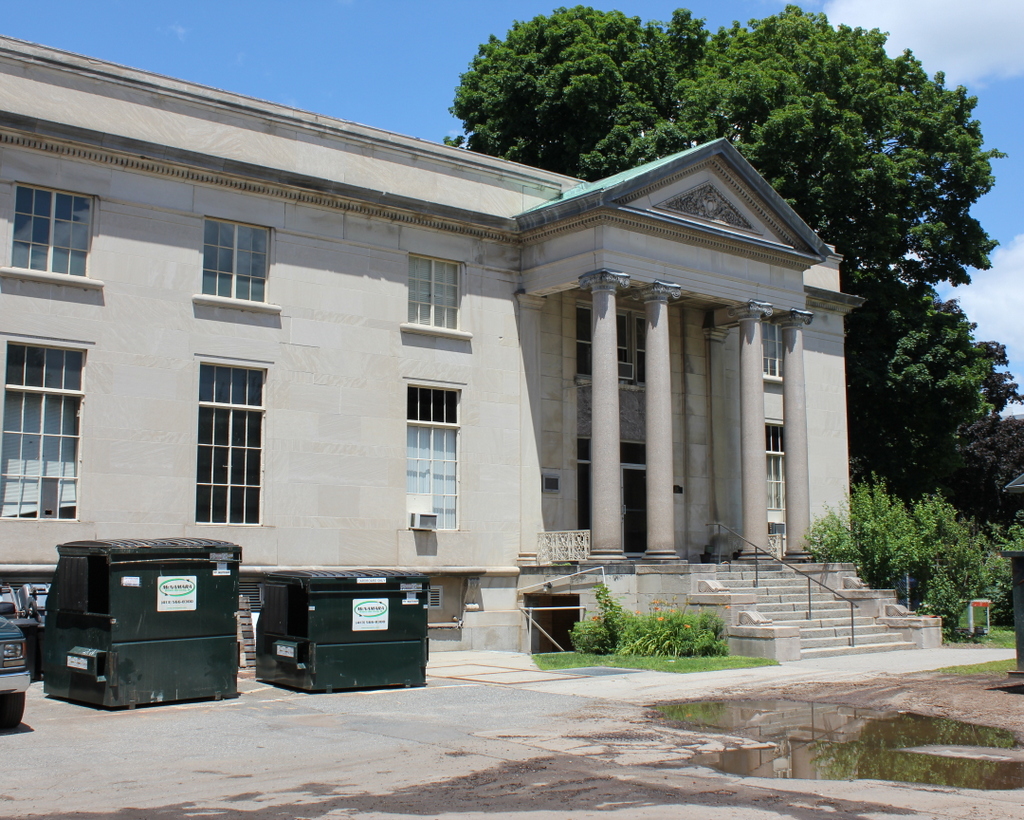 Built in 1899 as the Springfield Museum of Natural History, the Science Museum is the second oldest museum building in The Quadrangle, but while the 1896 Art Building hasn't changed too much over the years, the Science Museum was significantly expanded in 1934, and today is nearly unrecognizable.  The old entrance is still there, though, in the alley next to the Art Museum.  It is no longer used as a visitor entrance; today, the main entrance is on the opposite end of the building.