The view looking northwest from the corner of State Street and Dwight Street, between 1900 and 1910. Image courtesy of the Library of Congress, Detroit Publishing Company Collection.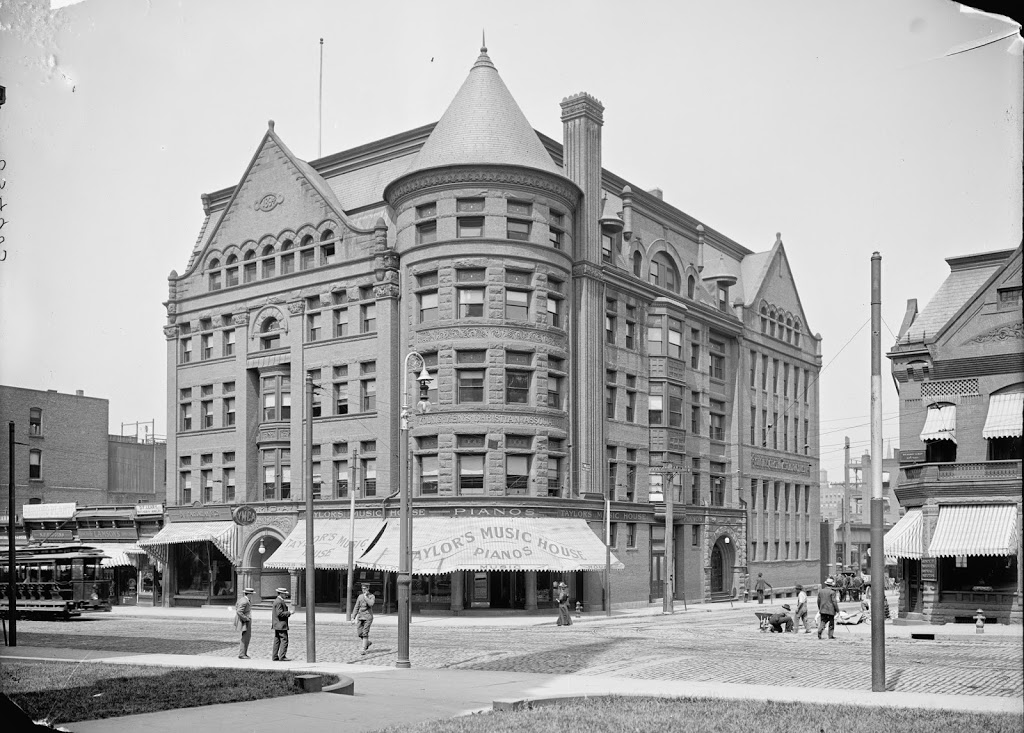 The same street corner in 2015: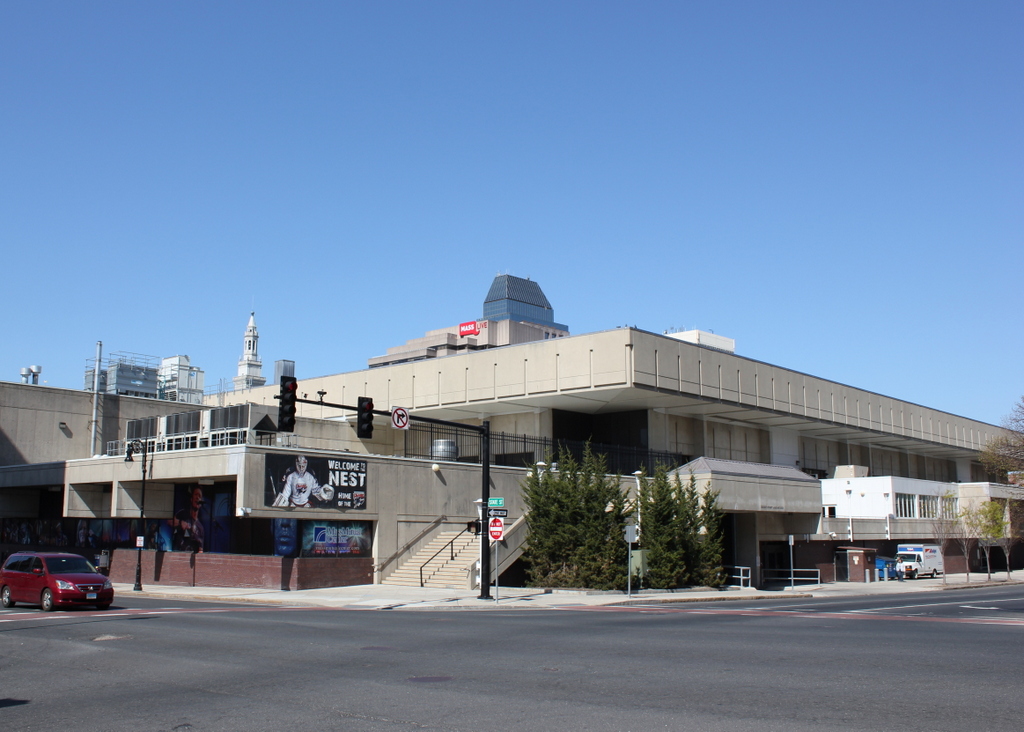 There is absolutely nothing in the first photo that still exists today, so identification of its location eluded me for a while, until I zoomed in to a high-resolution scan of the photo and noticed the "Dwight Street" sign.  The building in the first photo was, at the time, the YMCA building in Springfield.  According to the date on the building, it was constructed in 1894.  So far, I have been unable to find information about when it was demolished, but it was certainly no later than 1972, when the MassMutual Center (at the time the Civic Center) was built.  The building is now the home of the Springfield Falcons (hockey) and the Springfield Armor (basketball), and was the home of the NFL's Hartford Whalers for several seasons after the roof of the Hartford Civic Center collapsed in 1978.  Incidentally, notice the fire hydrant to the far right of both photos.  The hydrant itself isn't the same, but they are probably in the same location, which makes it possibly the only fixed landmark in both photos.