Main Street in Springfield, looking south from the corner of Main and Worthington, in about 1908. Image courtesy of the Library of Congress, Detroit Publishing Company Collection.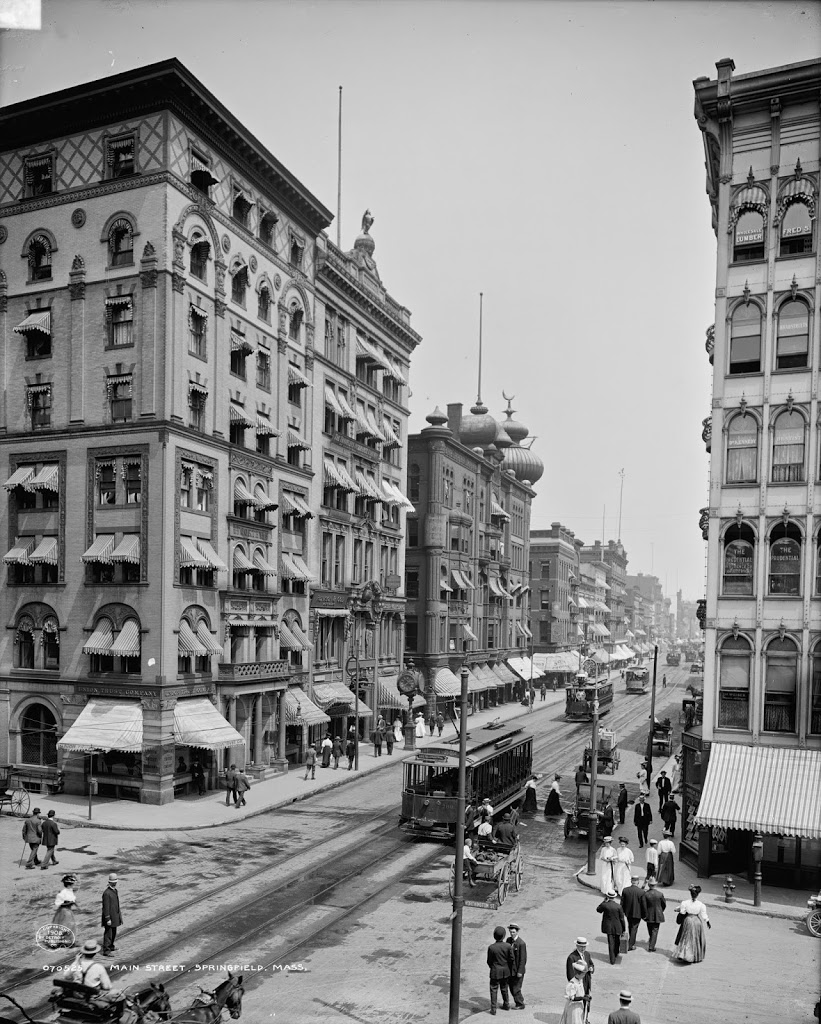 The same view in 2017: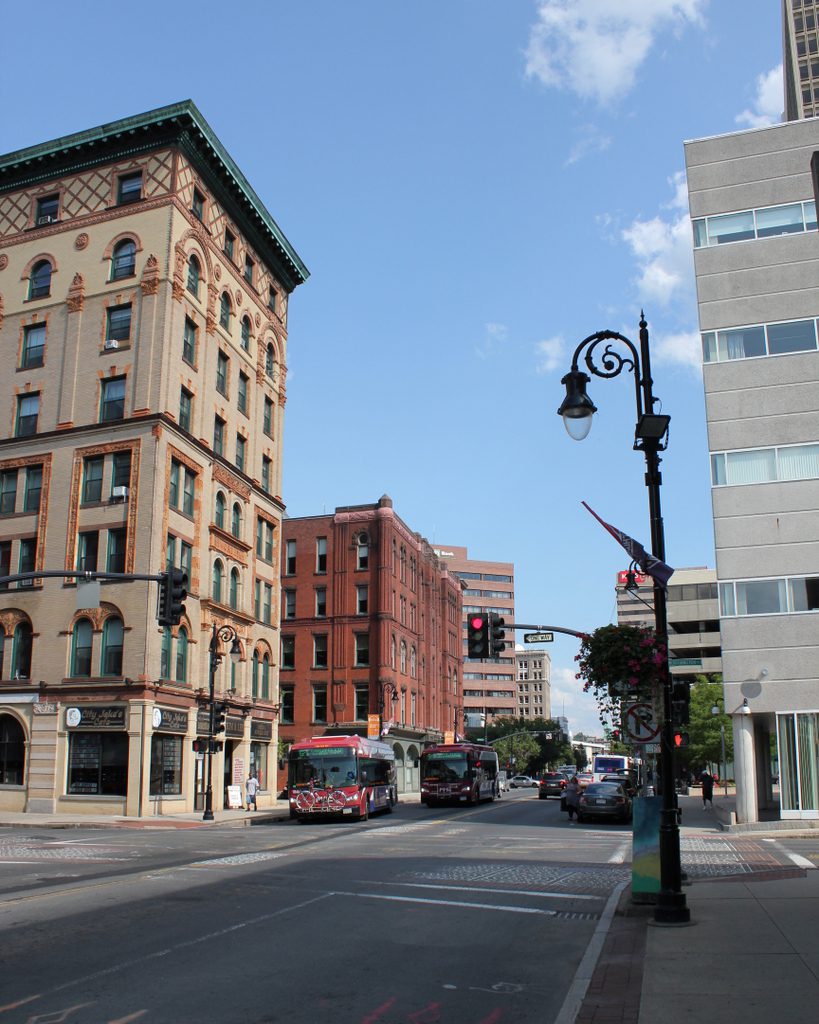 Much has changed about this scene in the ensuing 100+ years, but two prominent landmarks remain, the Fuller Block, sans roof ornaments, and the Hotel Worthy on the far left.  The building between the two, along with most of the other buildings on the left-hand side of Main Street, is gone, as are the trolleys that were once ubiquitous throughout downtown Springfield.