Looking north toward the Boston & Albany Railroad arch over Main Street in Springfield, between 1900 and 1910. Image courtesy of the Library of Congress, Detroit Publishing Company Collection.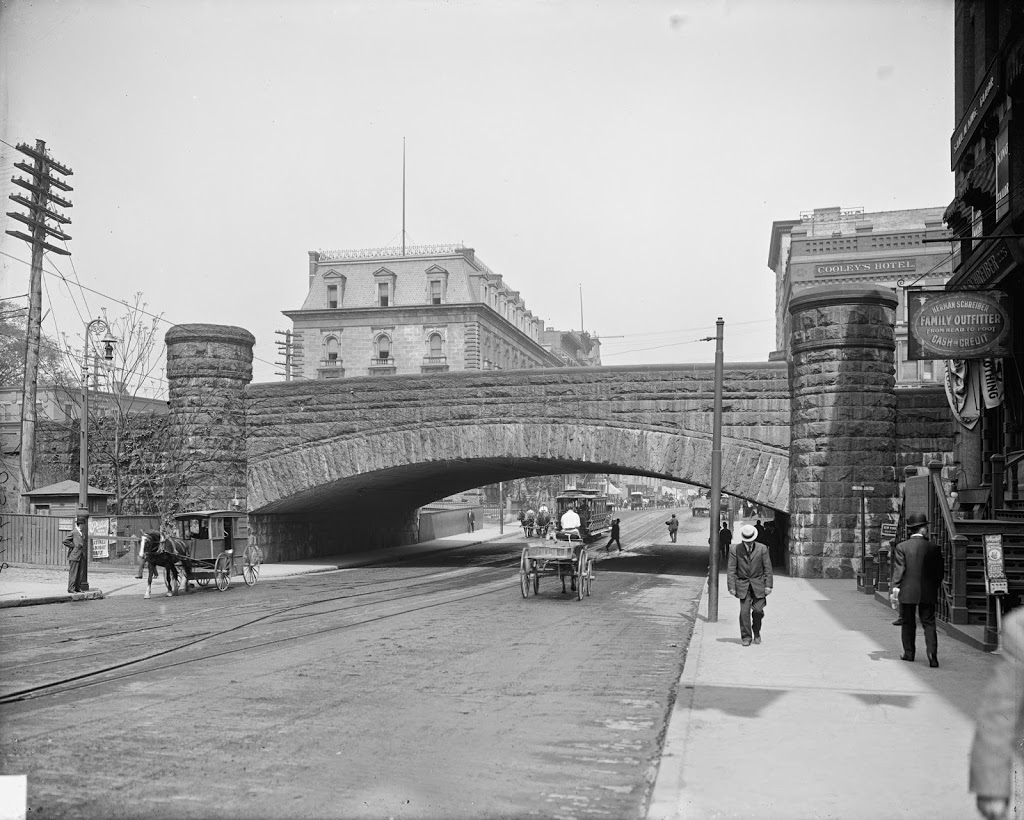 The railroad arch in 2018: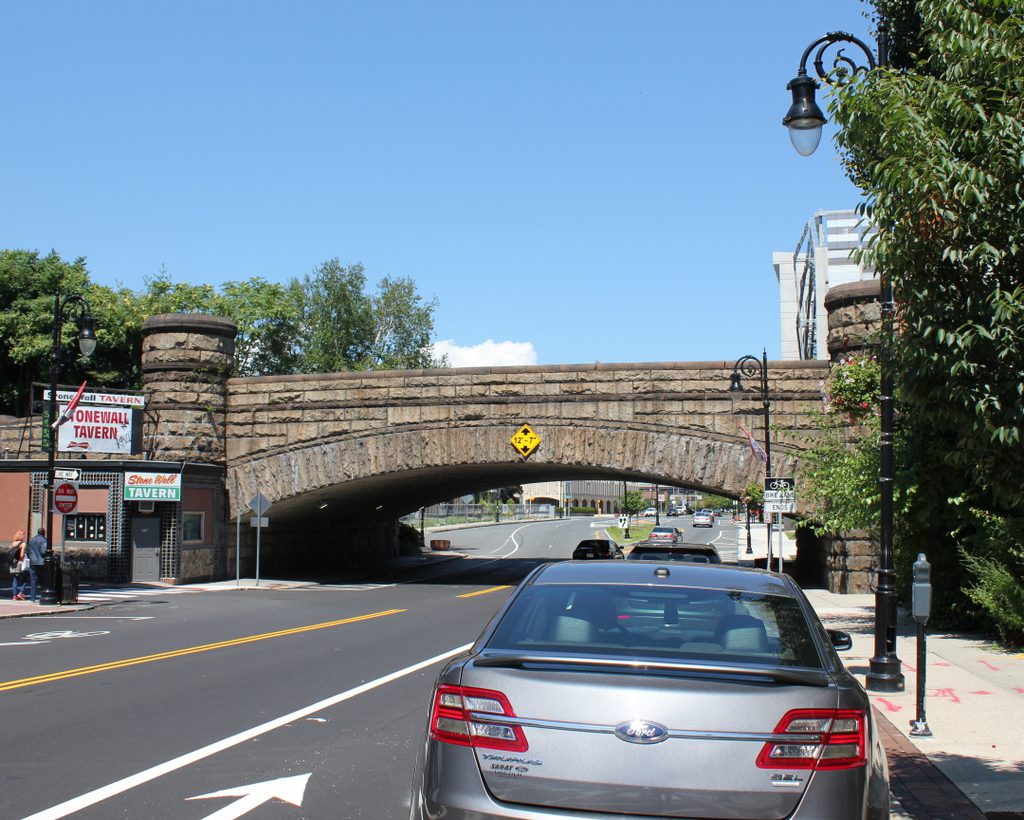 For many years, there was no bridge over Main Street, forcing the busy rail line to cross the busy road at grade.  Finally, in 1890, the stone arch was built, and survives to this day, even when none of the other buildings from the first decade of the 20th century have.  See the 1882 photo in this post for a view of Main Street before the arch was built.