The Tip-Top House on Mount Washington in New Hampshire, sometime in the early 1860s. Image courtesy of the New York Public Library.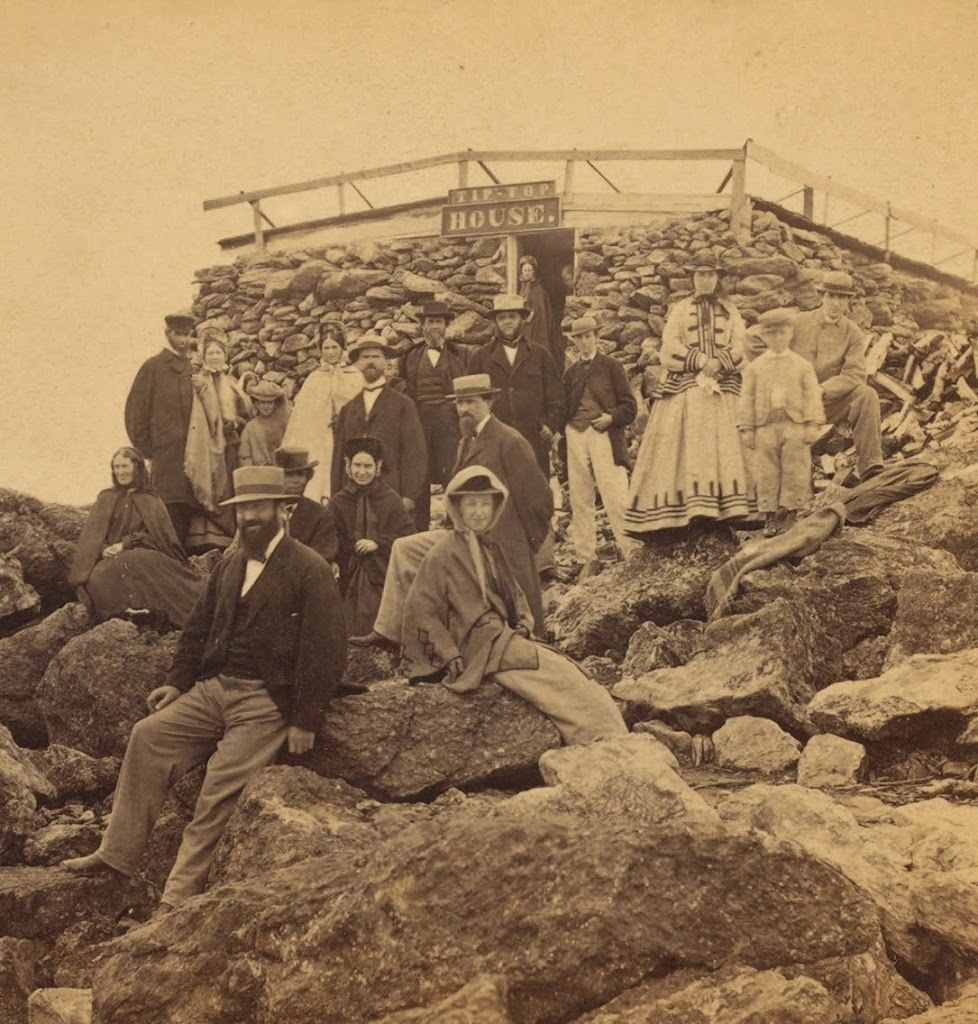 The building between 1890 and 1901. Image courtesy of the Library of Congress, Detroit Publishing Company Collection.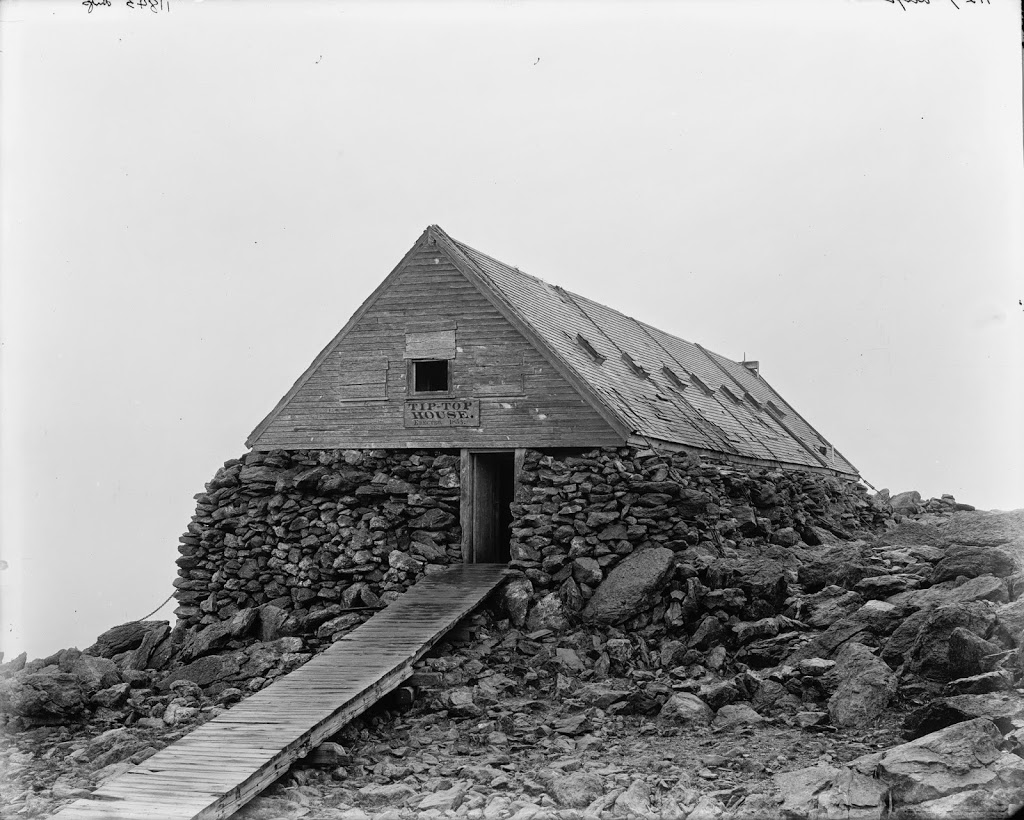 The same view in August, 2013: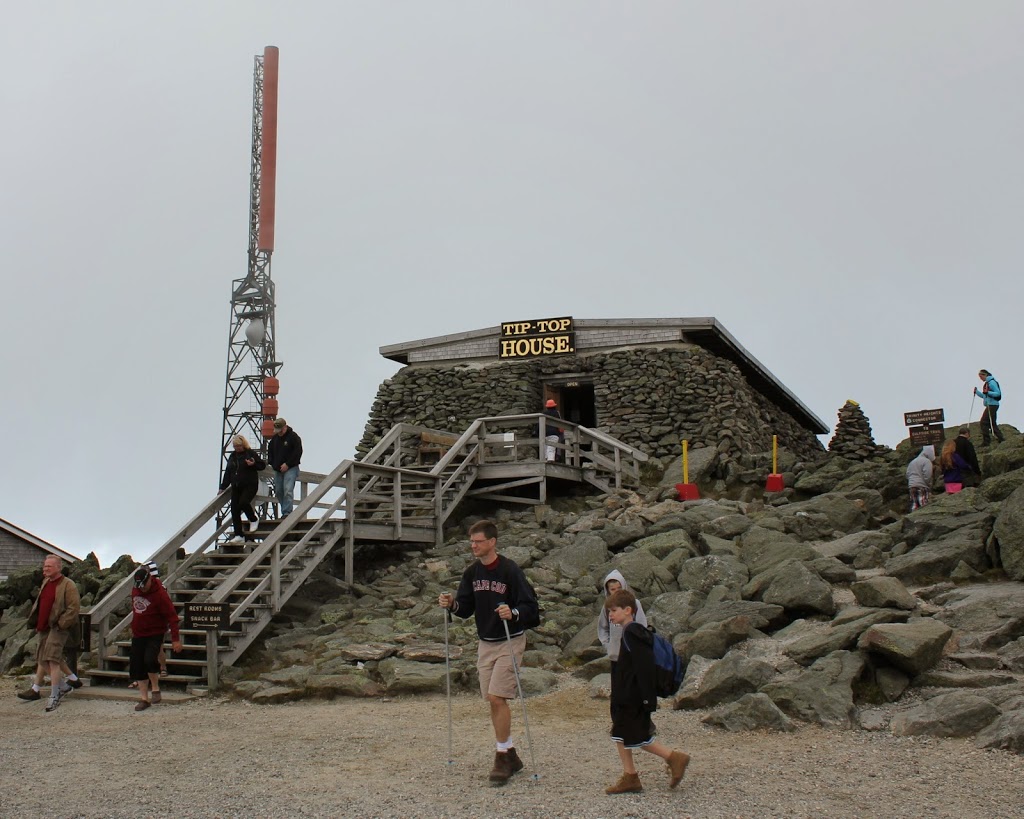 Originally built as a hotel in 1853, it is the oldest surviving building at the summit of Mt. Washington, and is located just below the summit, which is just to the right of the building and outside of the picture.  After many years of being abandoned, it was restored in 1987 to its original appearance and now serves as a museum – the steeply pitched roof was not added until the 1860s, which provides a date for the first photo.