First Parish Church in Lexington, Mass., between 1900 and 1910. Image courtesy of the Library of Congress, Detroit Publishing Company Collection.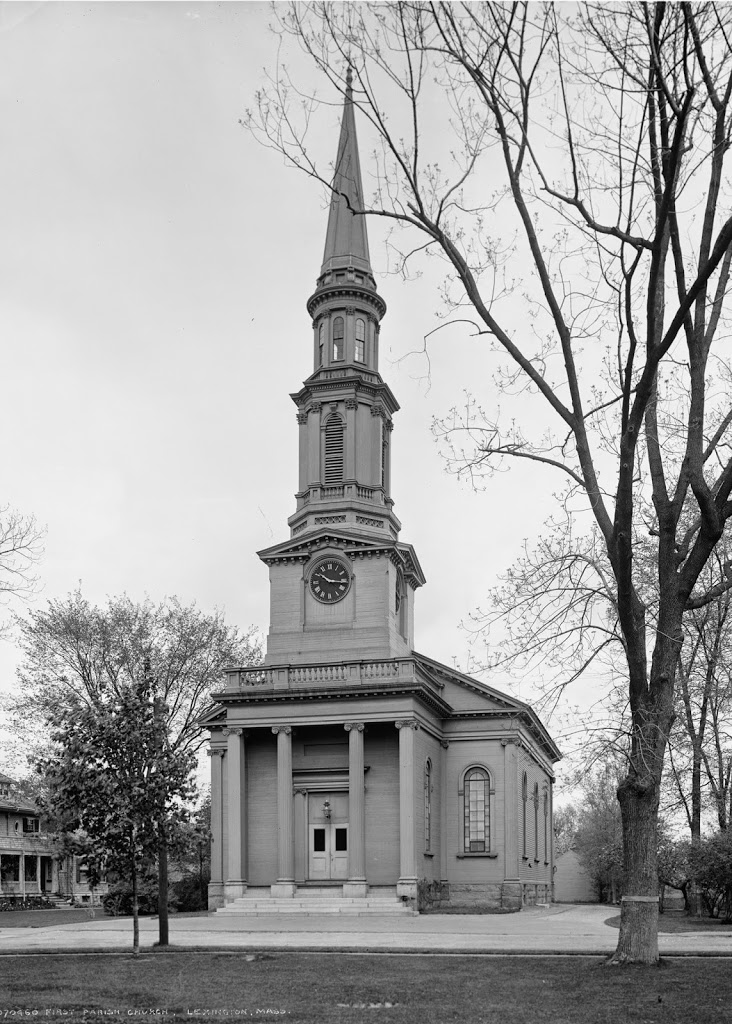 The same church in 2013: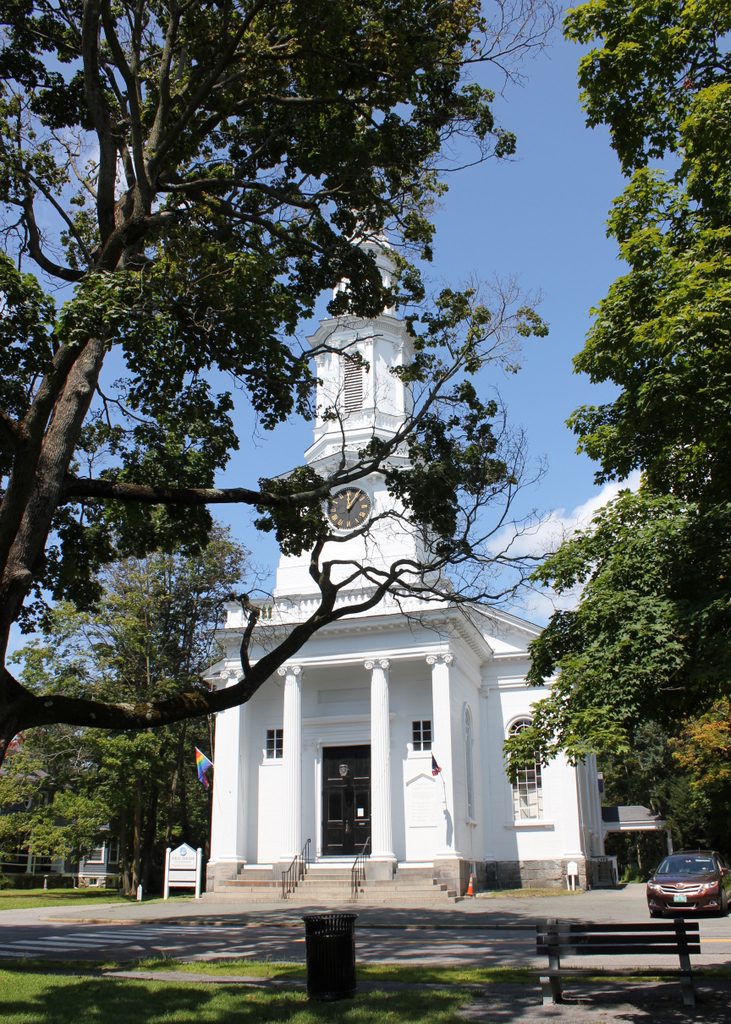 Although many buildings in Lexington predate the historic battle in 1775, the First Parish Church building isn't one of them. This particular church was built in 1847, replacing the 1793 one that burned in the midst of a renovation. Since then, not much has changed from this viewpoint, as evidenced by the two photos taken over a century apart.