The Old Man of the Mountain, between 1890 and 1910. Image courtesy of the Library of Congress, Detroit Publishing Company Collection.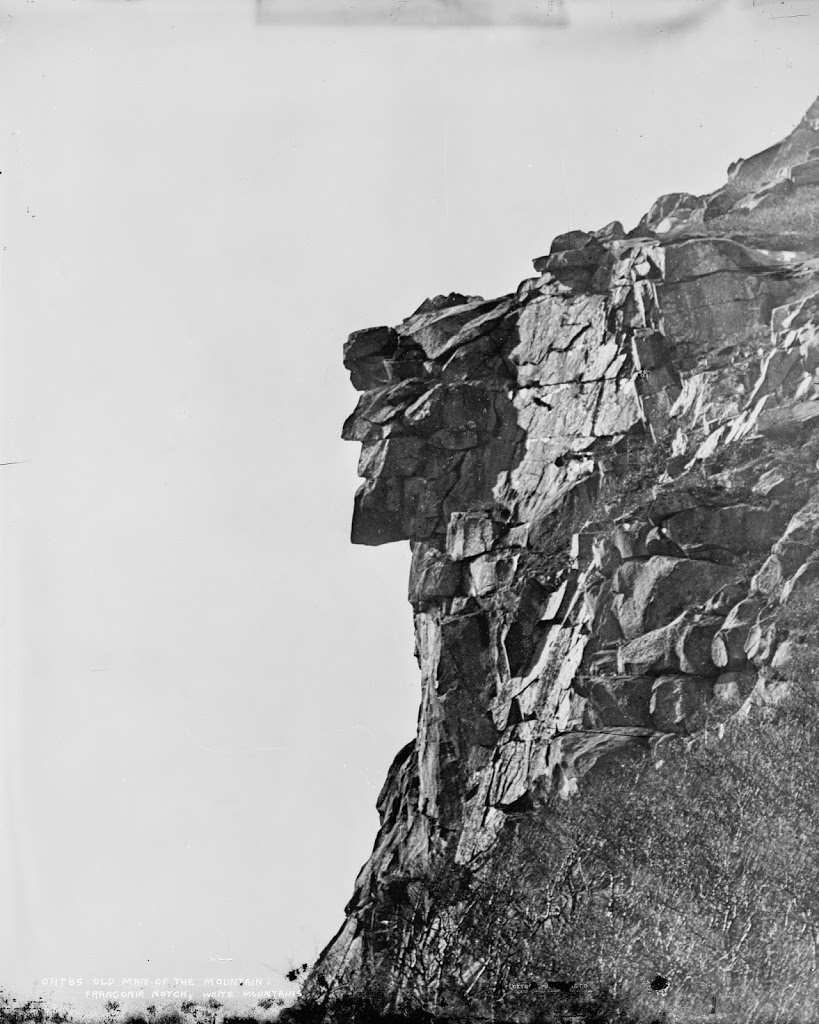 The same view in 2013: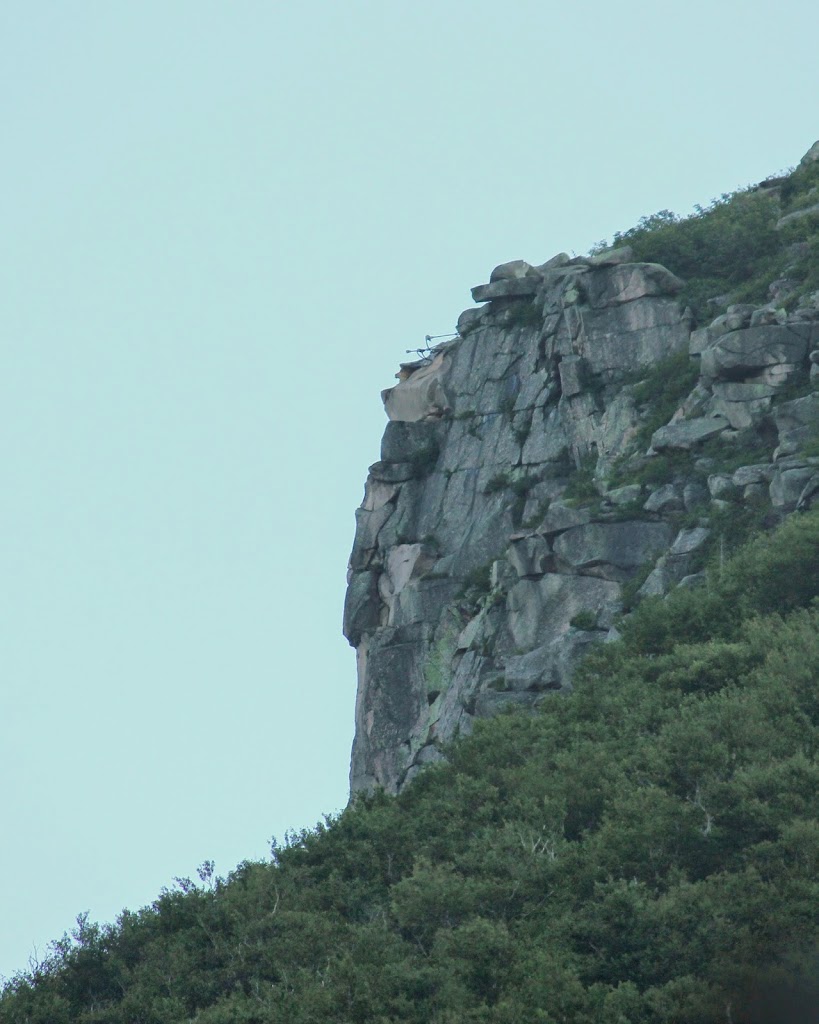 "Discovered" by surveyors in 1805, New Hampshire's famous rock formation lasted for almost 200 more years, before collapsing in May 2003 as a result of centuries of freezing and thawing.  Concern over the figure's eventual collapse began even before the first photo was taken.  Frederick Wilkinson Kilbourne wrote in Chronicles of the White Mountains in 1916 that "Professor Hitchcock's fear, expressed more than forty years ago, that, owing to the friability of the granite of which the ledges are composed and its consequent rapid disintegration, the ledges might soon disappear, has so far not been realized"  Kilbourne went on to write, "Sad will be the day (may it never come!) when that marvel of Nature shall be marred or be no longer to be seen."
Concerns about the stability of the rocks continued through the 20th century, and in 1958 steel rods and other equipment were used in an attempt to secure the rocks.  Several of the rods are still visible at the top of the cliff.  The Old Man of the Mountain also influenced the construction of Interstate 93 through Franconia Notch; the segment of highway is one of the few two-lane Interstate highways, and was built that way partially because of concerns that construction of a wider highway could damage the rock formation.  Regardless of these efforts, though, the rocks collapsed in May 2003.