Springfield, as it looked from across the river around 1900-1910. Image courtesy of the Library of Congress, Detroit Publishing Company Collection.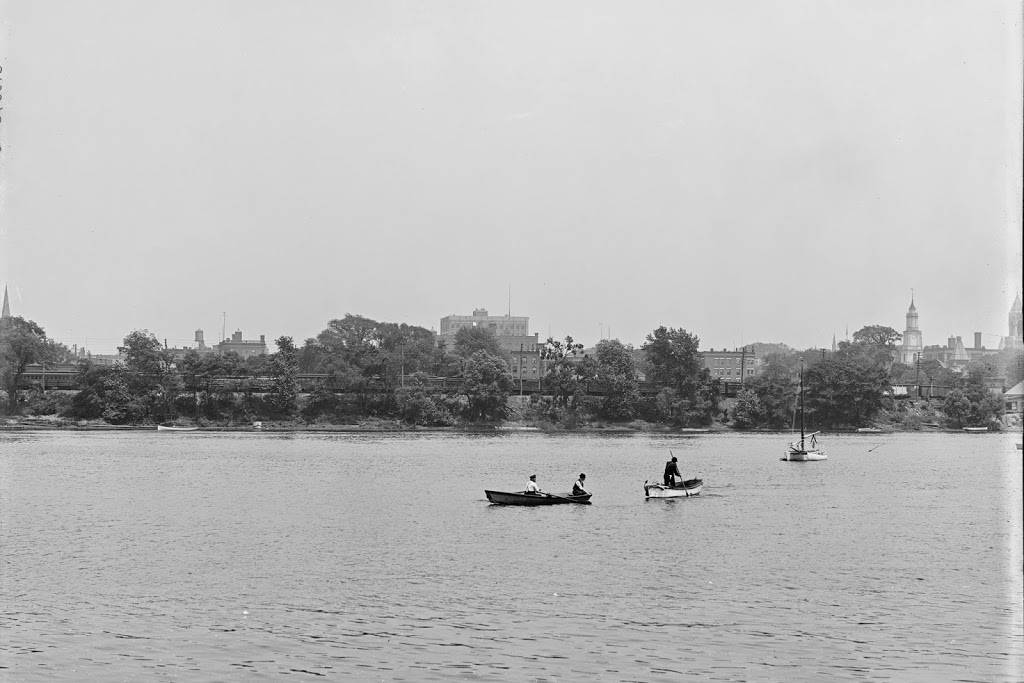 The same view in 2010: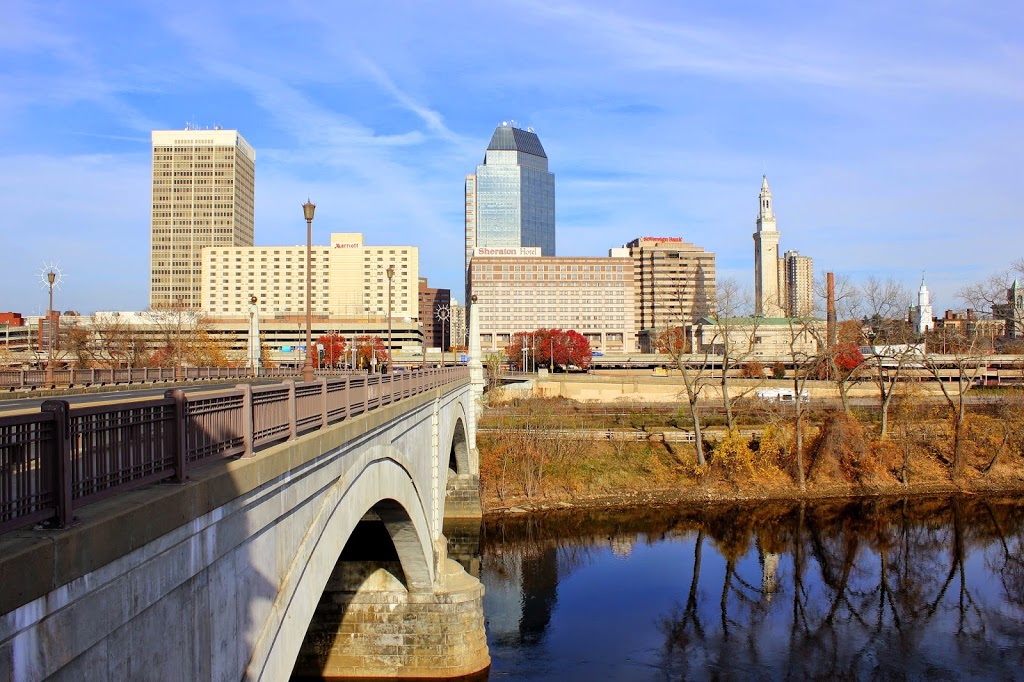 It's a good thing that Old First Church and the Hampden County Courthouse still exist – otherwise it would've been very difficult to pin down exactly what part of Springfield is seen in the early 20th century photo.  In addition, the old Court Square Building is barely visible in between those two buildings in photos.  There are some parts of Springfield that still look similar to how they were 100 years ago, but downtown isn't one of them.  Along with the skyscrapers and modern hotels that now sit directly across the river, there is also the Memorial Bridge, which wouldn't exist for another 10+ years from the first photo.  Instead, travelers would cross the river slightly upstream of the current bridge, on a terrifyingly rickety-looking covered bridge that I will probably cover in a future post.  The other big change in the past century was the elevated I-91 viaduct along the Connecticut River, which replaced the railroad as both the prominent feature along the river and also the way that most people traveled from Springfield to points north and south.