Another view of the Tucker Toll Bridge, from the downstream side, probably around 1900 Image courtesy of the Rockingham Free Public Library.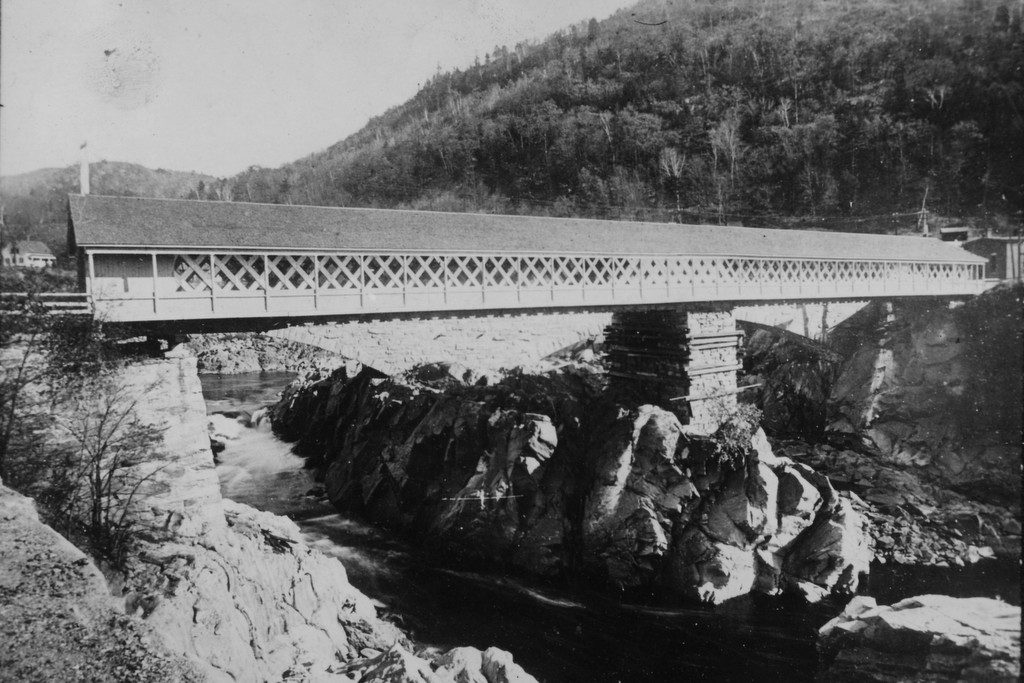 The bridge in 2018: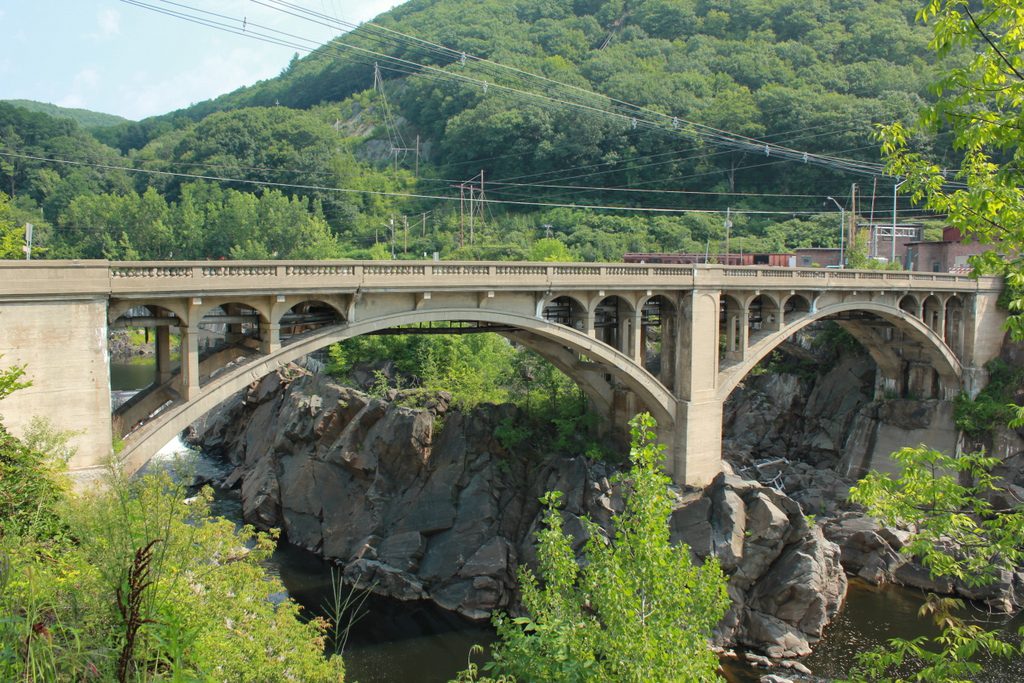 This is another view of the bridge across the Connecticut River at Bellows Falls, seen from the Vermont side facing upstream.  As explained in this post, this was the site of the first bridge across the Connecticut River when a primitive bridge was built across here in 1785.  The bridge in the 1907 photo was the second on the site, and opened in 1840.  This bridge, known as the Tucker Toll Bridge, was replaced by the current concrete arch bridge, the Vilas Bridge, in 1930.  However, the bridge has been closed since 2009, and as of 2018 it is unknown what will happen to it.
This angle gives a good view of the gorge at Bellows Falls, where the Connecticut River drops 52 feet through a narrow gorge.  It was originally known as the Great Falls, and an early stagecoach line that ran through here advertised that passengers would be able to "view one of the most stupendous works of Nature."  Today, much of the river's water is diverted into a power canal just above the falls, so it isn't as dramatic as it would have been to an 18th century traveler, but it is still an impressive view looking down from the top of the gorge.