The Samuel Chapin Statue at the Quadrangle, around 1905. Image courtesy of the Library of Congress, Detroit Publishing Company Collection.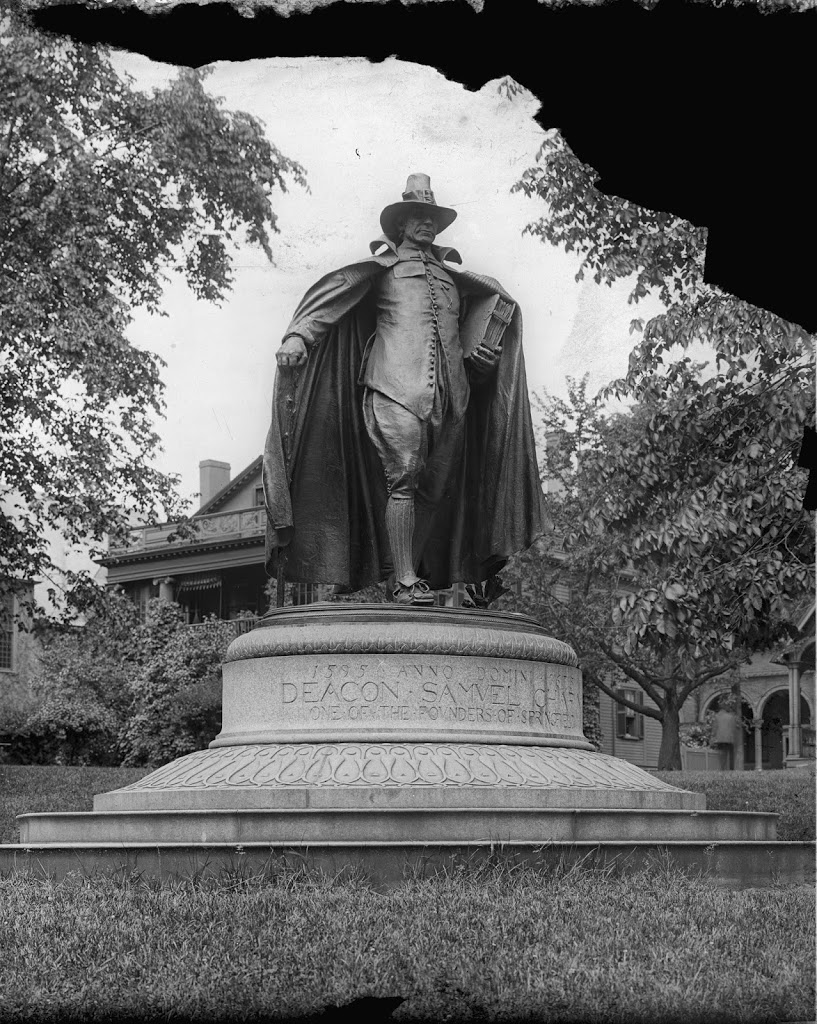 The same statue in 2012: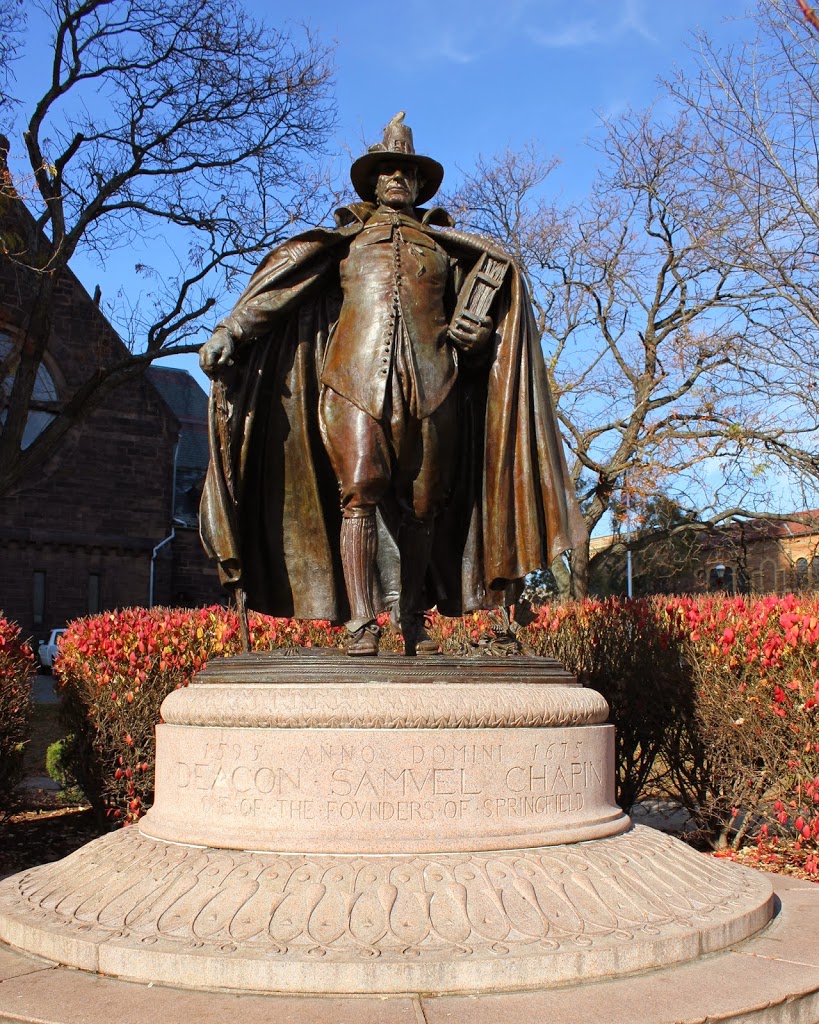 Samuel Chapin, one of my ancestors, was an early settler in Springfield, one of several such founders memorialized in a statue in the city.  He served as the first deacon of the church, was on the first board of selectmen, and also served as a town magistrate.  In 1881, one of his descendants, businessman and Congressman Chester W. Chapin, commissioned noted sculptor Augustus St. Gaudens to create this statue.  It was finished in 1887, and was first situated at Stearns Park, but was moved to Merrick Park at the Quadrangle in 1899, shortly before the above photo was taken.  The statue, named The Puritan, became one of St. Gaudens's most popular work, and it hasn't changed much in the past 100 years, although some of the buildings around it have.  The house directly behind it in the 1905 photo (I believe it's the parsonage for Christ Church Cathedral) is long gone, as is the old library, which isn't visible in the photo, but which was located just to the photographer's right.  Note, however, the arches in the distance on the far right of the 1905 photo – those are from the art museum, which still exists – the arches aren't visible from the angle of the 2012 photo, but the building itself is barely visible above the hedges.