A football game at Fenway Park, sometime between 1947 and 1956. Photo courtesy of Boston Public Library.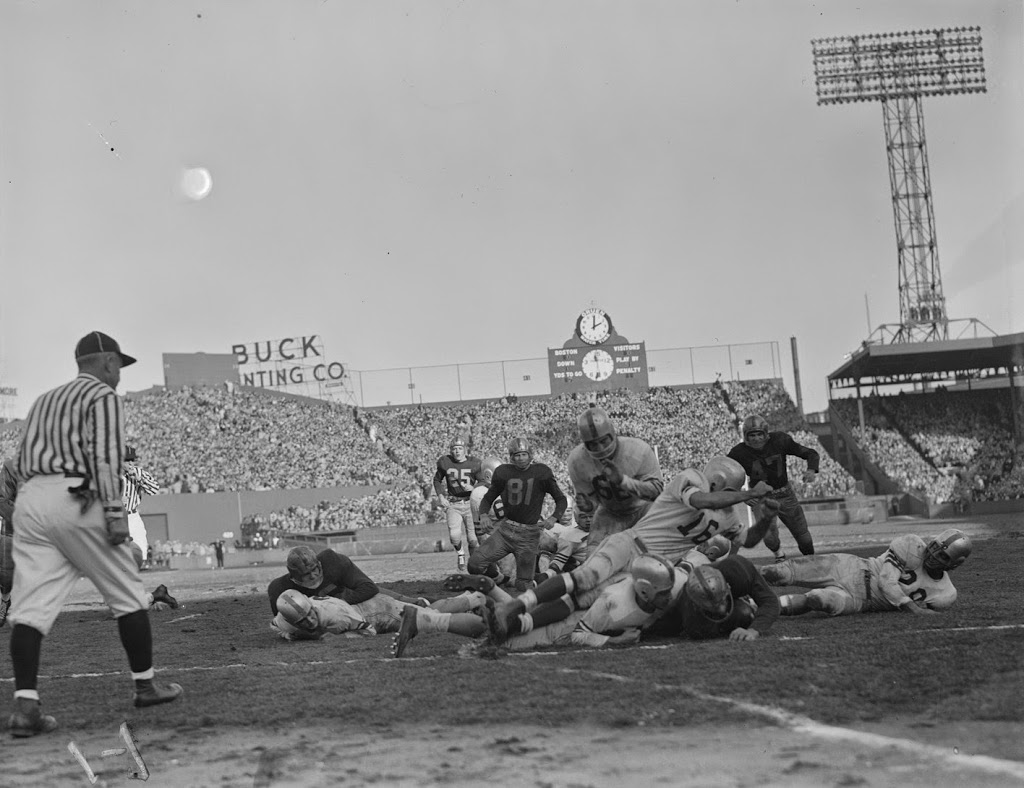 The same view in 2006: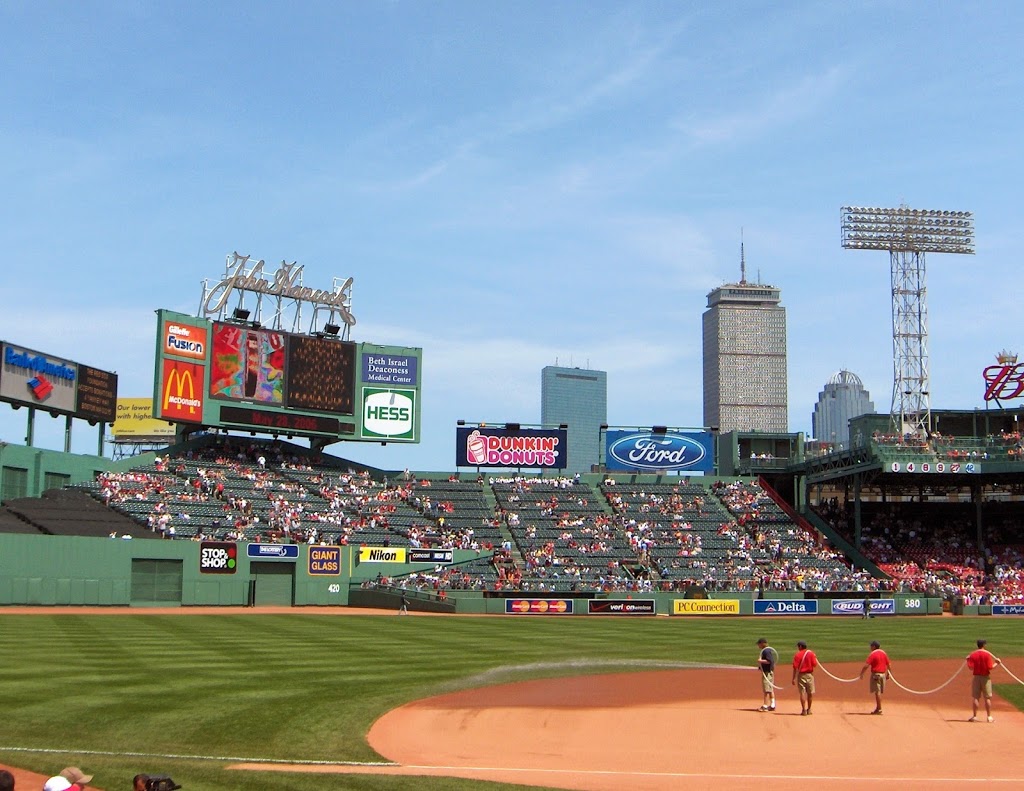 As mentioned in my previous post, football was a common occurrence at Fenway Park. However, this photo was taken a couple decades after the other one – a couple telltale signs are the right field bullpens and the light tower, which was not added to Fenway until 1947.  I don't know the exact date of the first photo, or whether this was a college or professional game, but it could be a Boston Yanks game.  The Yanks were a short-lived NFL team that played at Fenway Park from 1944 to 1948, which would put it within the time frame of the first photo, and the scoreboard above the bleachers has "Boston" and "Visitor" as the two teams, which suggests this was a professional team that regularly played home games here.