Fenway Park, hosting a football game in 1934. Photo courtesy of Boston Public Library.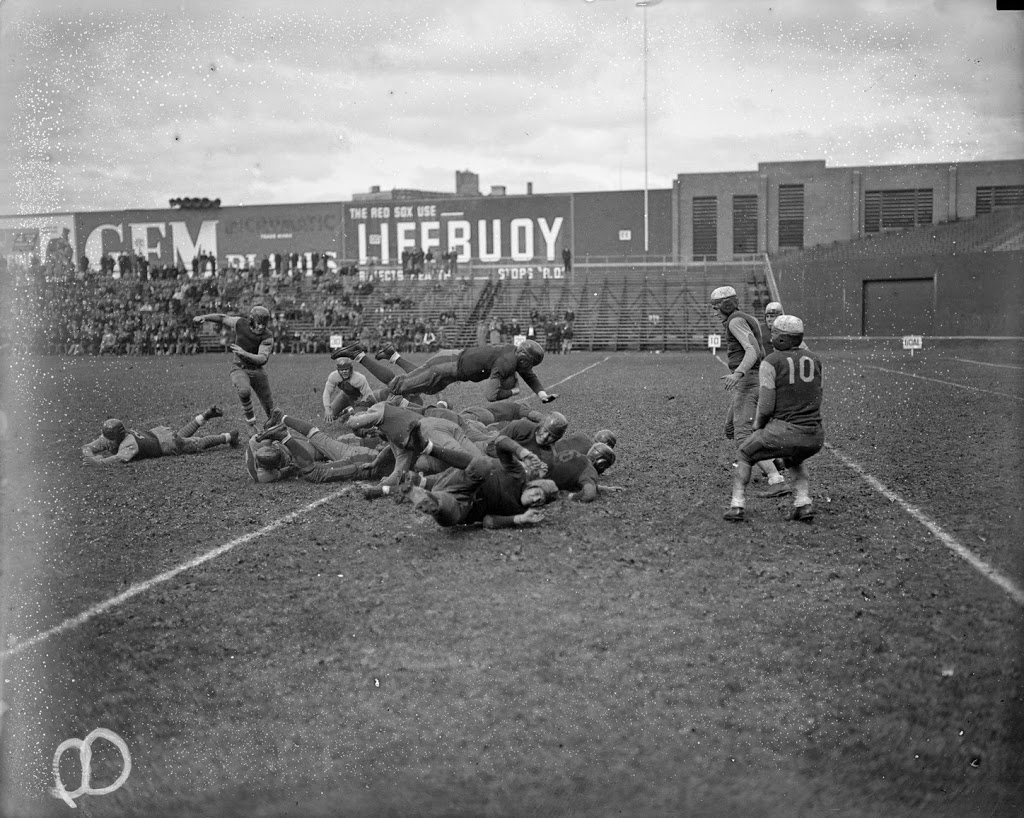 The same scene in 2007: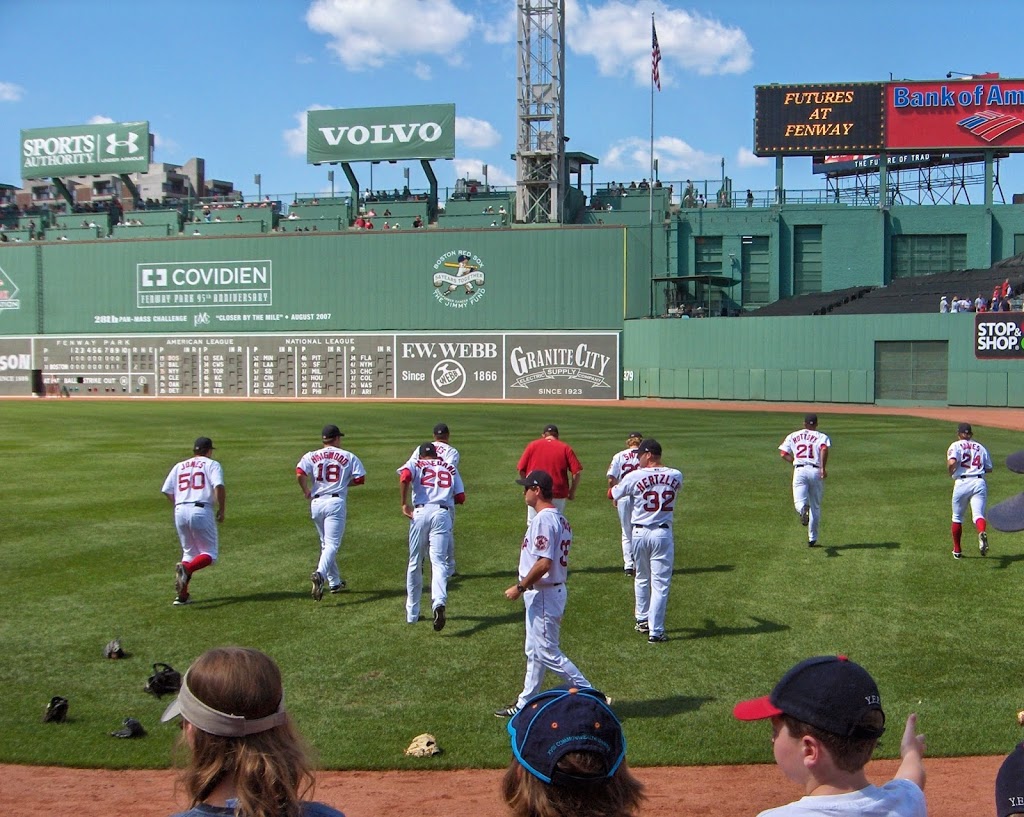 Football at Fenway may seem strange today, but the park was home to several professional football teams, including the Boston Redskins from 1933-1936, and the Boston Patriots from 1963-1968. The top photo was taken during the Redskins' time at Fenway, but the game in the photo is actually a high school game – Dorchester High against Mechanical Arts High, on October 12, 1934.
The second photo also shows a lower-level team playing on a major league field – here, the Pawtucket Red Sox are warming up prior to its 2007 Futures at Fenway game. In many ways, Fenway Park is still very much the same as it was in the 1930's, but one obvious difference is the lack of lights – Fenway would be the second to last MLB park to get lights, in 1947. Another change is the fact that the Green Monster was not yet green, and instead was covered in advertisements. Today, the green color is there, but as of late it has slowly been getting re-covered in ads, as seen in the 2007 photo.