The view from the Bunker Hill Monument, sometime between the 1860s and 1880s. Photo courtesy of New York Public Library.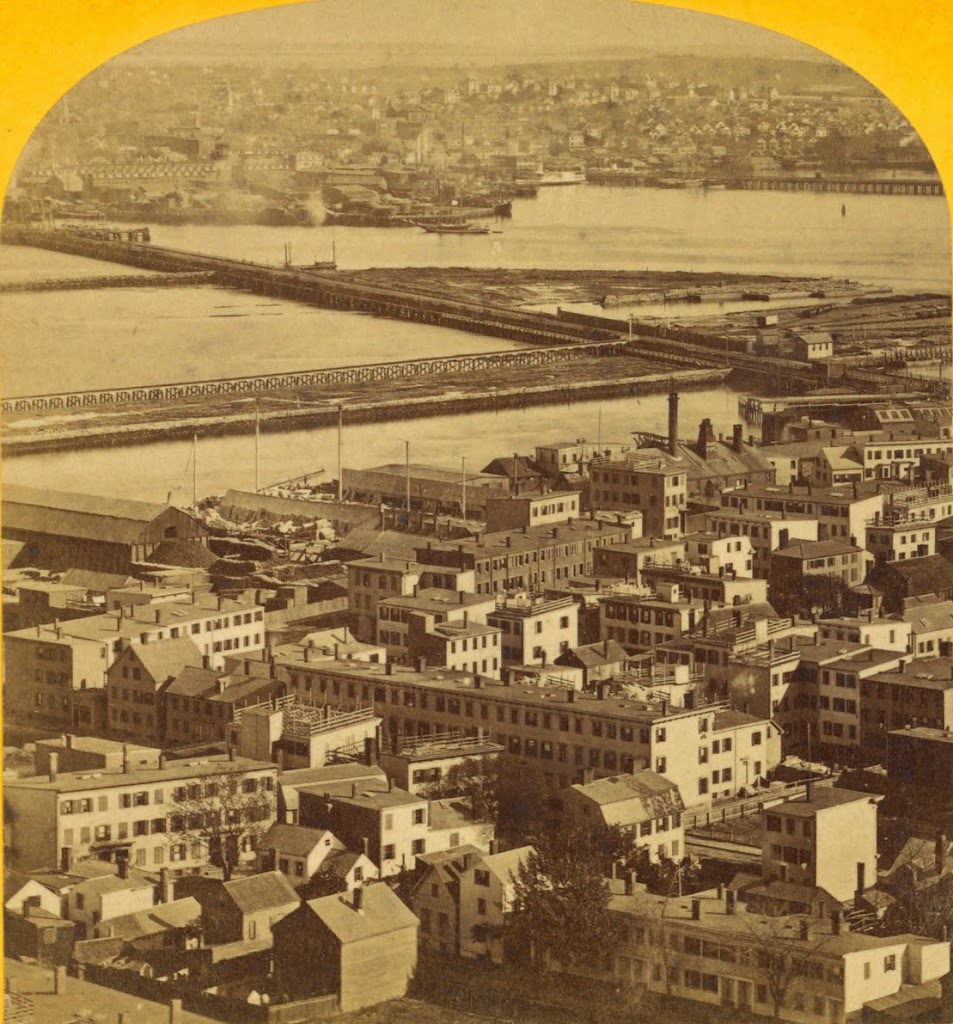 The same view in 2010: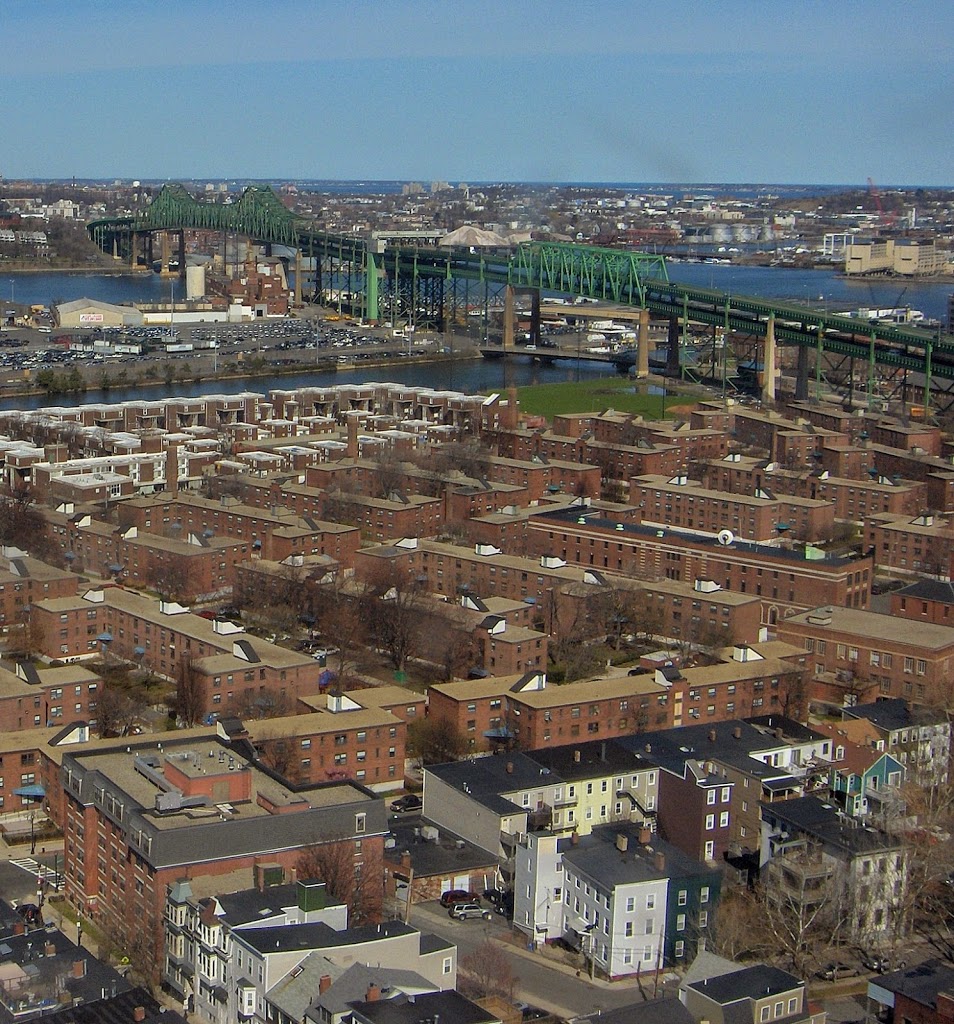 The view from the top of the Bunker Hill Monument, looking east across the Mystic River.  The bridge in the first photo was the Chelsea Bridge, which was built in 1803.  It was replaced by the present-day Tobin Bridge, and much of the Charlestown neighborhood in the foreground was redeveloped in the 1960's, giving it a far different appearance from the 19th century photo.