The view from the Bunker Hill Monument, sometime between the 1860s and 1880s. Photo courtesy of New York Public Library.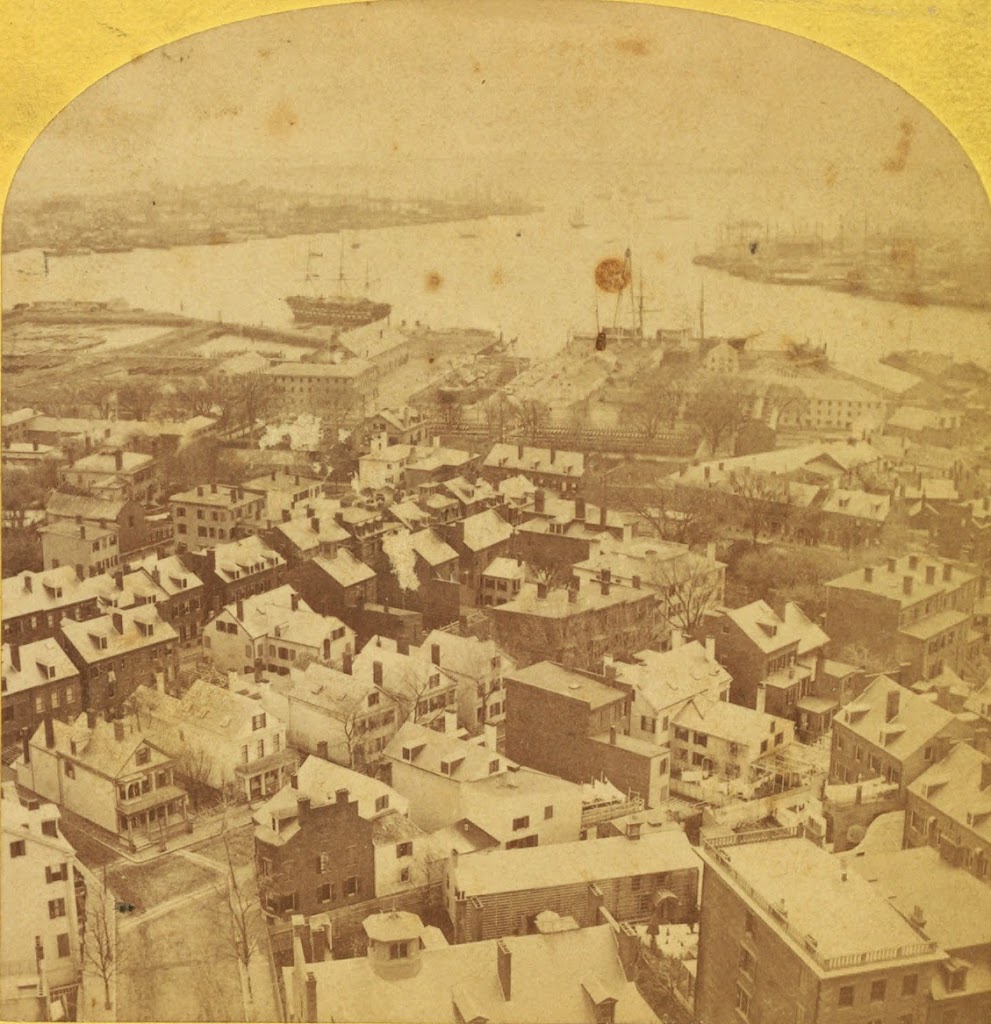 The same view in 2010: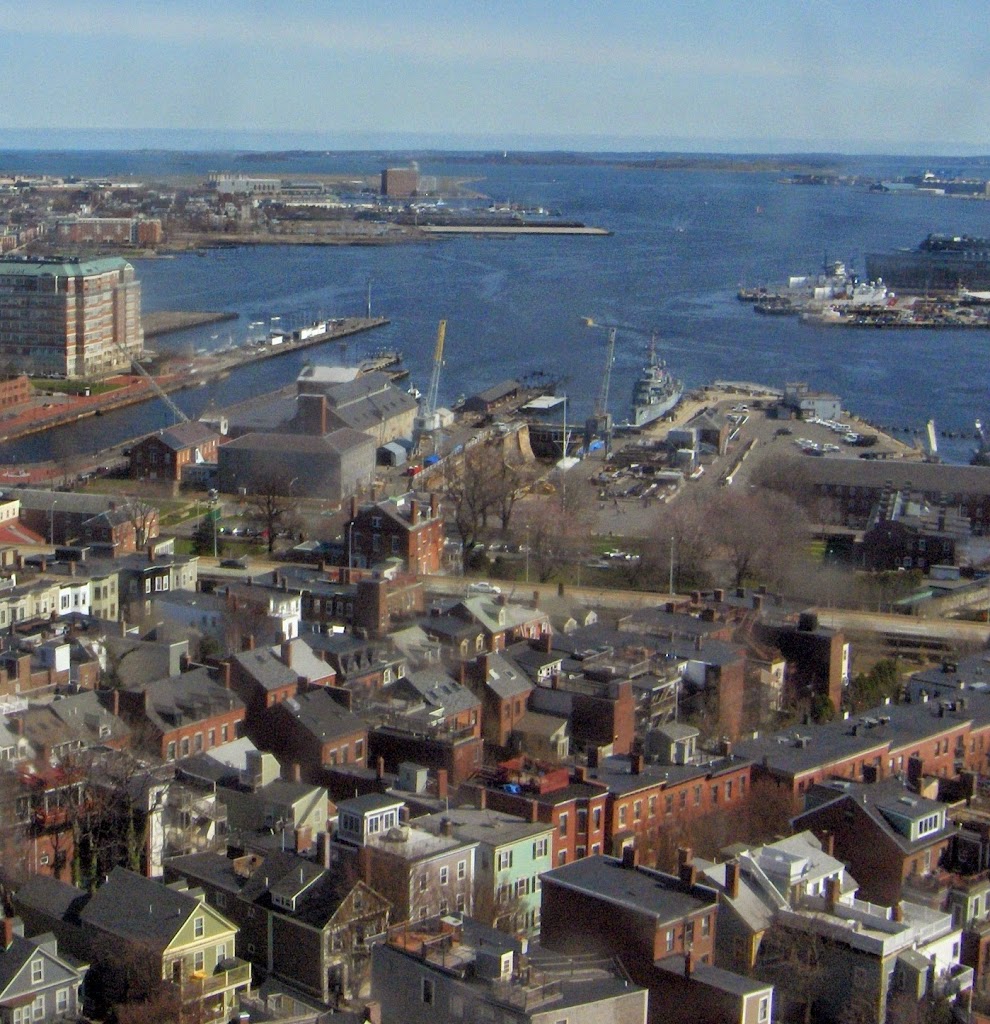 These two photos show three sections of Boston – Charlestown in the foreground, East Boston in the distance, and the North End of Boston barely visible to the right.  Other than the approach ramp to the Tobin Bridge, not much has changed in Charlestown – many of the houses in the foreground can easily be identified in both photos.  On the waterfront, many of the buildings at the former Boston Navy Yard are still there, and have been incorporated into the Boston National Historical Park. ln the distance, East Boston has been substantially expanded for Logan International Airport, which is barely visible on the far side of East Boston.