Joseph Polchlopek, employee at Dwight Manufacturing Company in Chicopee, Mass, in November 1911. Image courtesy of the Library of Congress, National Child Labor Committee Collection.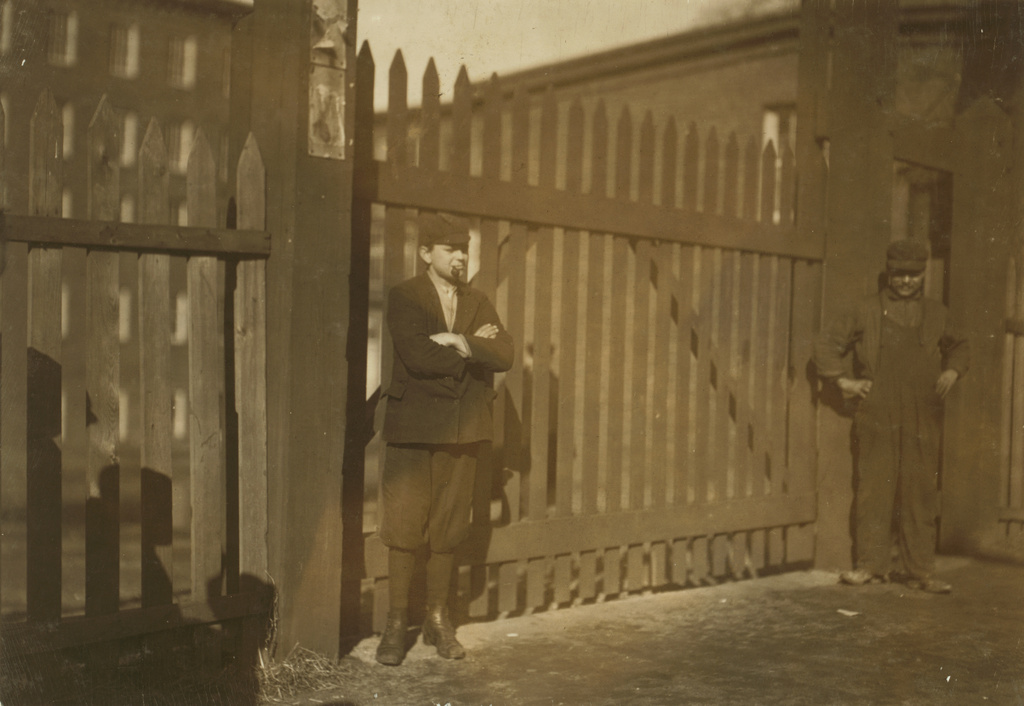 The scene in 2014: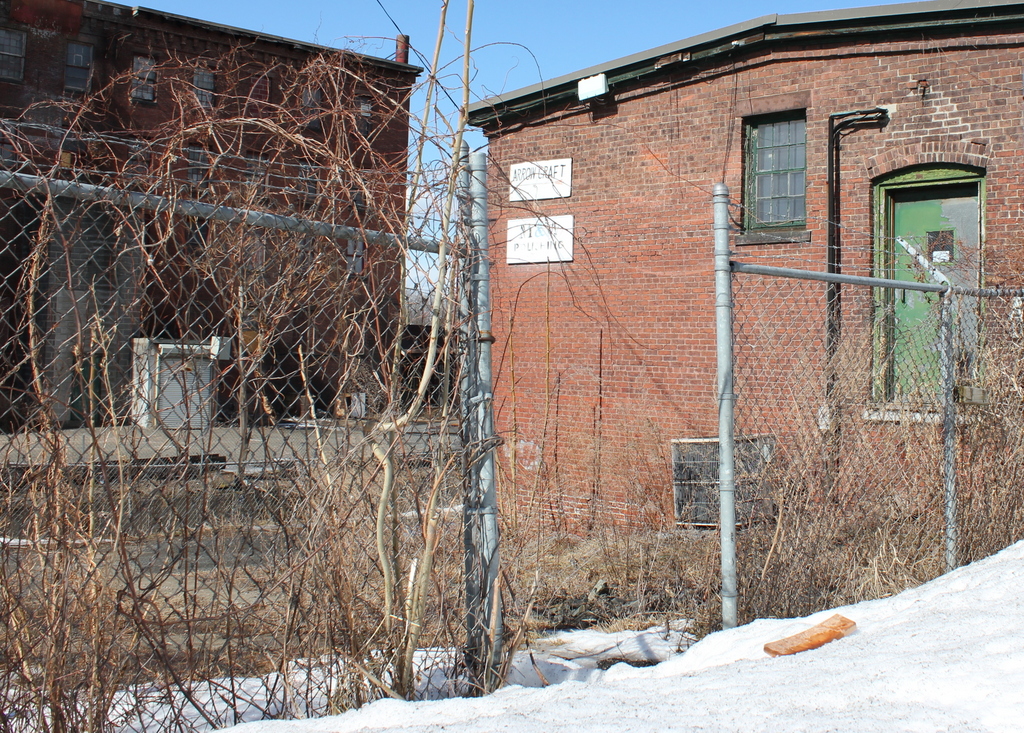 Lewis Hine provides the following information about this young man, working at the Dwight Manufacturing Company in Chicopee, Mass:
Joseph Polchlopek (alone), 37 W. Front St. Says, "Been working here two years and a half." (See #2638). Location: Chicopee, Massachusetts.
Interestingly, I was able to use Ancestry.com to find out more about Joseph Polchlopek; he was born in 1896 to Polish immigrants (if the last name didn't give it away), making him 15 when the photo was taken, which would mean that he started working there when he was 12.  According to the 1940 census, the highest grade that he completed was 8th grade, which is impressive if he had been working since he was 12.  In 1939, he worked as a laborer, making $1,100 per year.  He died in New Bedford in 1976, shortly before his 80th birthday.