The view of the Mt. Tom Summit House around 1900-1905. Image courtesy of the Library of Congress, Detroit Publishing Company Collection.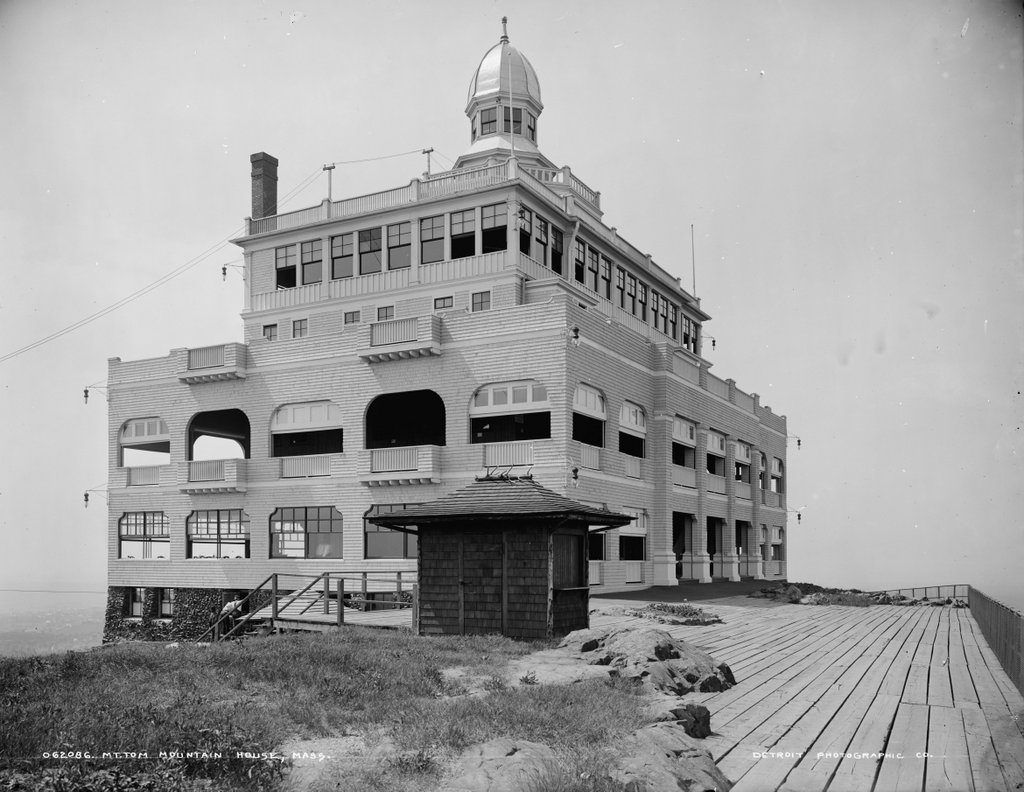 The same view in 2019: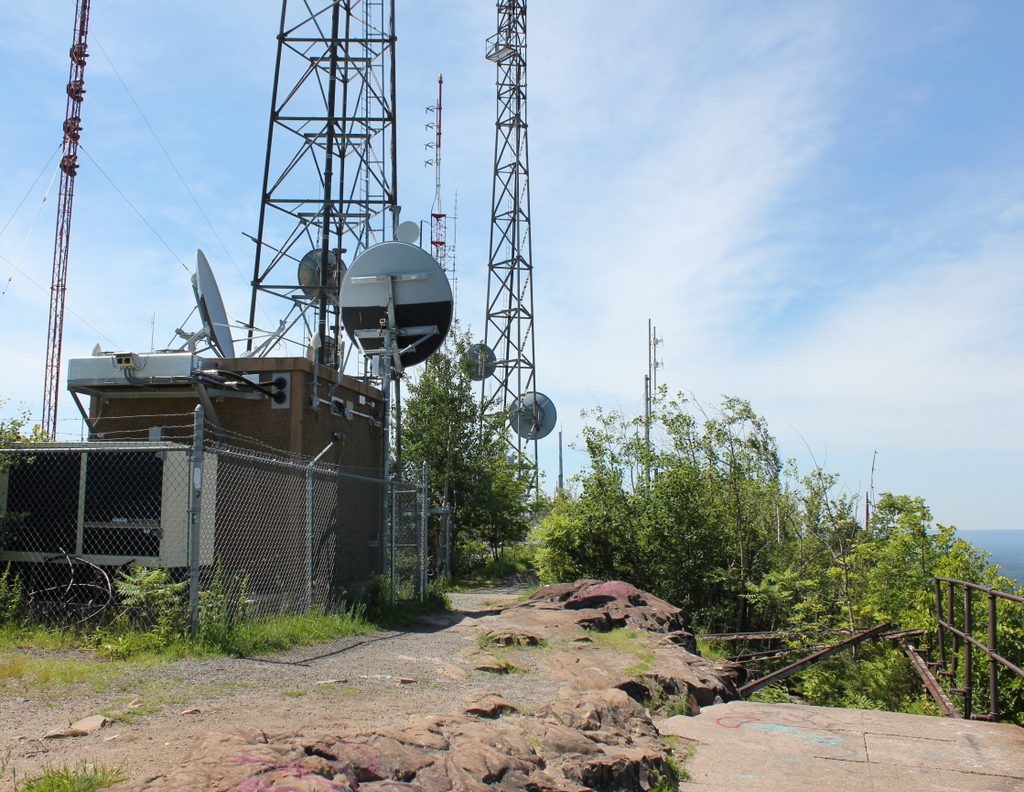 In the late 1800s and early 1900s, mountain-top hotels were all the rage. Among other things, they offered spectacular views, along with cooler weather during the hot, humid New England summers in the days before air conditioning. There were three such hotels in the Mt. Tom vicinity alone, including this one at the summit of the highest point along the range. However, along with being very popular, their isolated location also made them vulnerable to fire. The building in this photo was the second built on the summit; the first, which opened in 1897, burned in 1900. This one would eventually burn as well, in 1929. A third one was built, but closed in 1938, a victim of the Great Depression as well as changes in demand.
Today, the foundation of the hotel is there, but it is filled with the antennas and related equipment, and is fenced-in and off limits to the public.  Hikers to the summit can still walk along the boardwalk, or at least what's left of it. The part seen in the second photo has collapsed, and other parts of the boardwalk are in various stages of decay, but today it is the only obvious reminder of that was once at the summit.