The view looking up Wall Street around 1903, with Trinity Church in the distance. Image courtesy of the Library of Congress, Detroit Publishing Company Collection.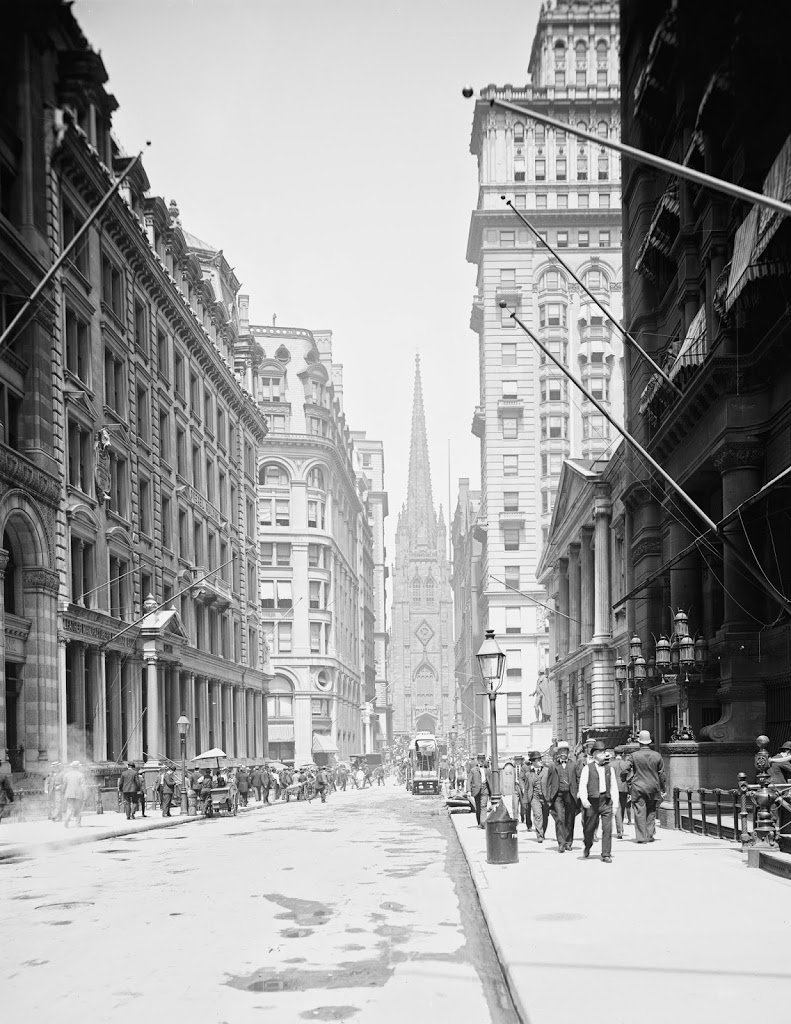 The same scene in 2014: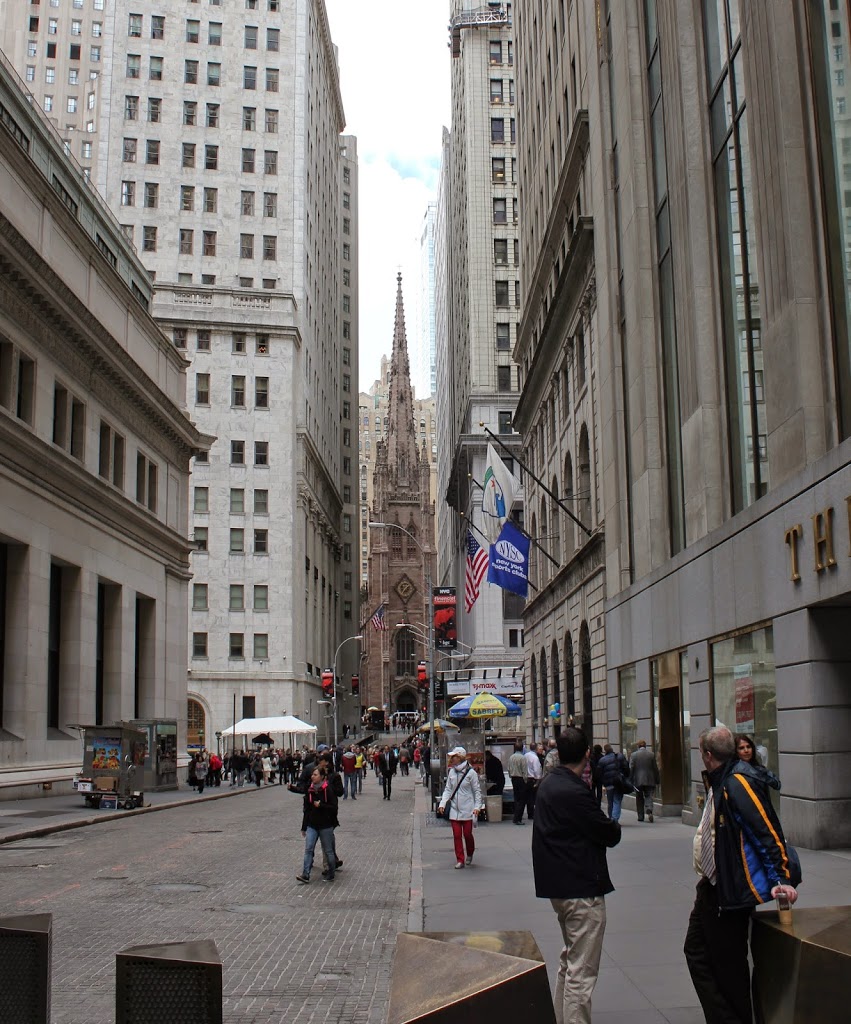 Perhaps ironically, the only building visible in both photos is also the oldest building that is readily visible in the 1903 photo.  Trinity Church, located on Broadway across from Wall Street, was completed in 1846, and its steeple made it the tallest structure in the city until the completion of the New York World Building in 1890.  Today it is dwarfed by the 20th century skyscrapers of the Financial District, but it remains a fixture in the area.  Today, this area of both Wall Street and Broad Street is closed to vehicular traffic.
There is another building that is (sort of) seen in the 1903 photo and still exists today, although it isn't visible in the 2014 photo.  The Federal Hall National Memorial, formerly the US Customs House, isn't really visible, but the statue of George Washington in front of it is barely visible, on the right-hand side of the intersection of Broad & Wall Streets.  The building was built in 1842, on the site of Federal Hall, which was formerly the first capitol building of the United States, and the location of the first inauguration of George Washington.