The headquarters of J.P. Morgan & Co., at 23 Wall Street, between 1900 and 1906. Image courtesy of the Library of Congress, Detroit Publishing Company Collection.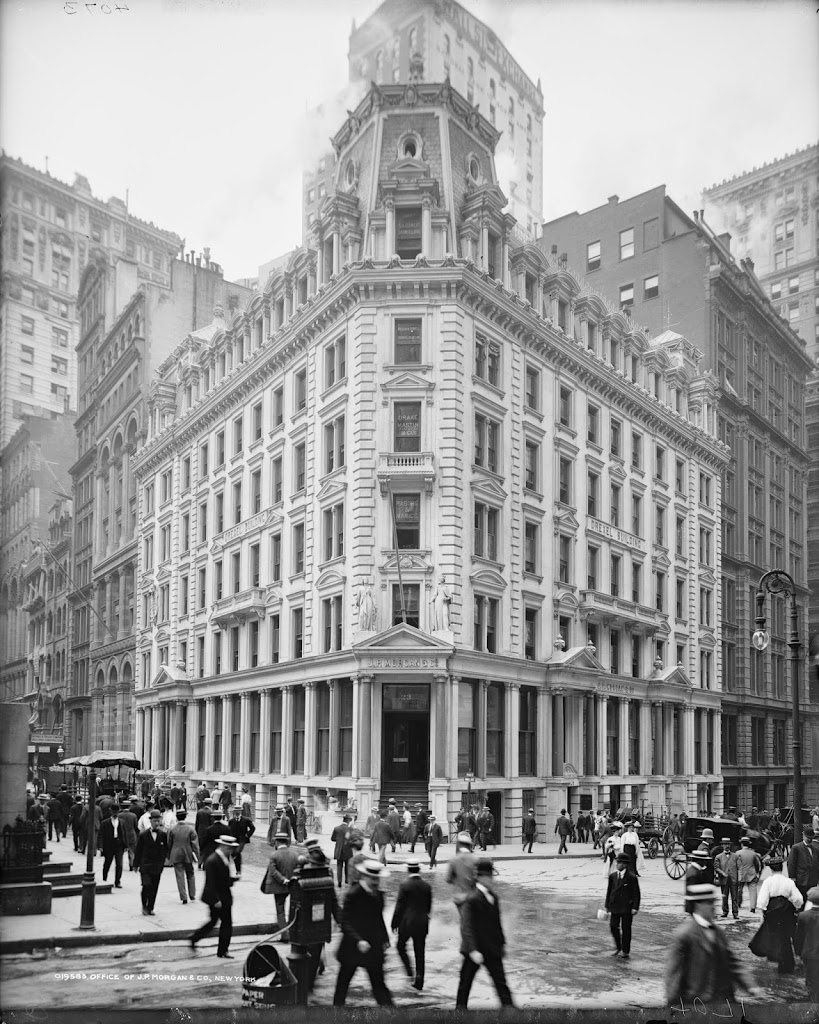 The location in 2014: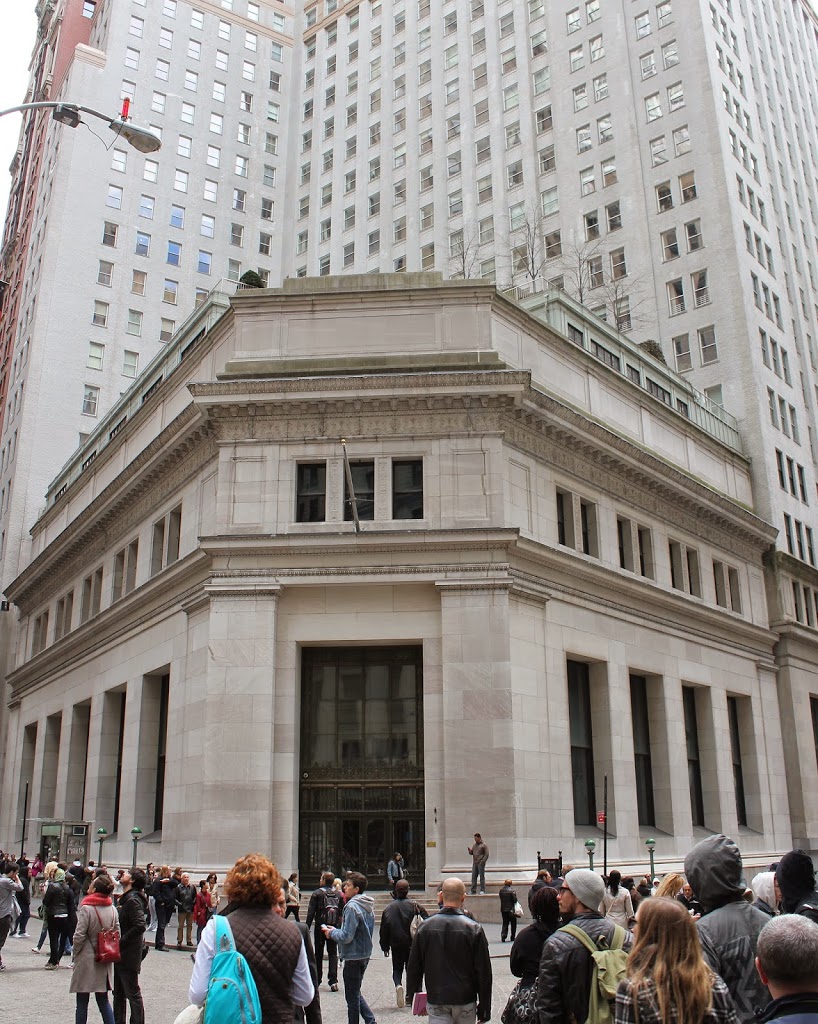 Both buildings in the photos were owned by J.P. Morgan & Co., directly across Broad Street from the New York Stock Exchange.  However, in an unusual reversal, the taller building was replaced with a much shorter building, which was completed in 1913, the same year that J.P. Morgan died.  Intentionally built only four stories high in a neighborhood surrounded by much taller buildings, it showed off the fact that the company was able to afford using such a high-value lot for such a short building.  It was the target of the September 16, 1920 Wall Street bombing; much of the interior was destroyed, and the shrapnel damage is still visible on the exterior of the building.