Springfield's old covered bridge, around 1908. Image courtesy of the Library of Congress, Detroit Publishing Company Collection.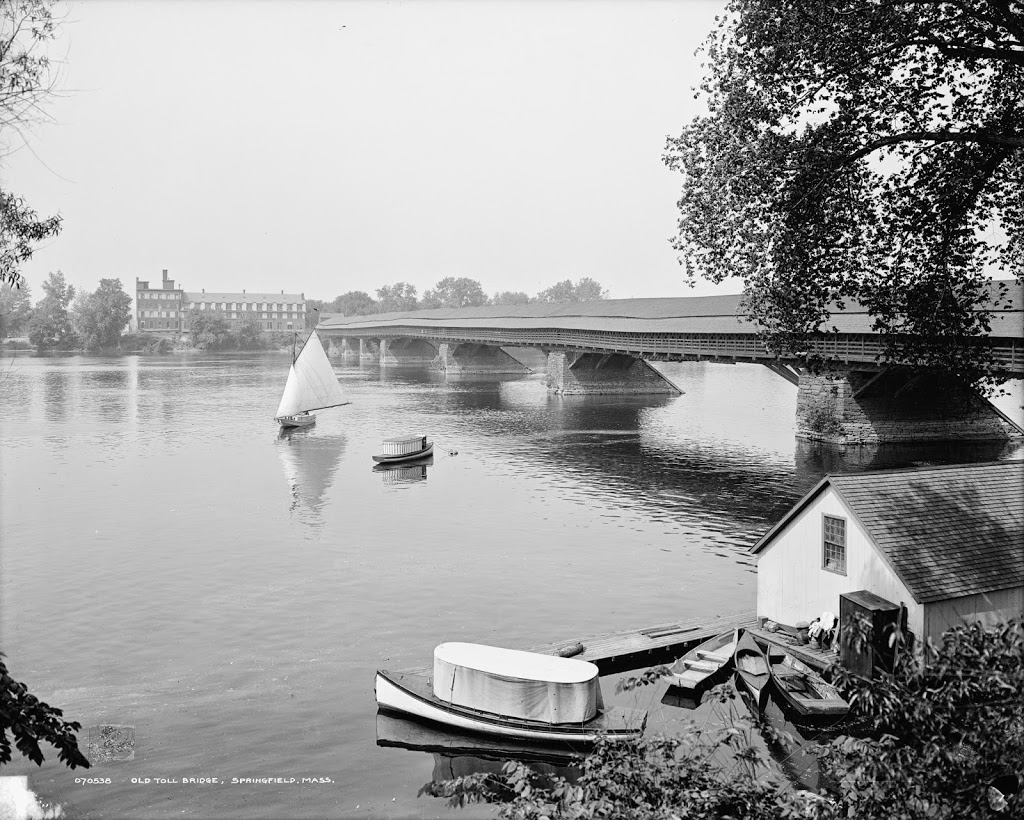 The same view in 2014: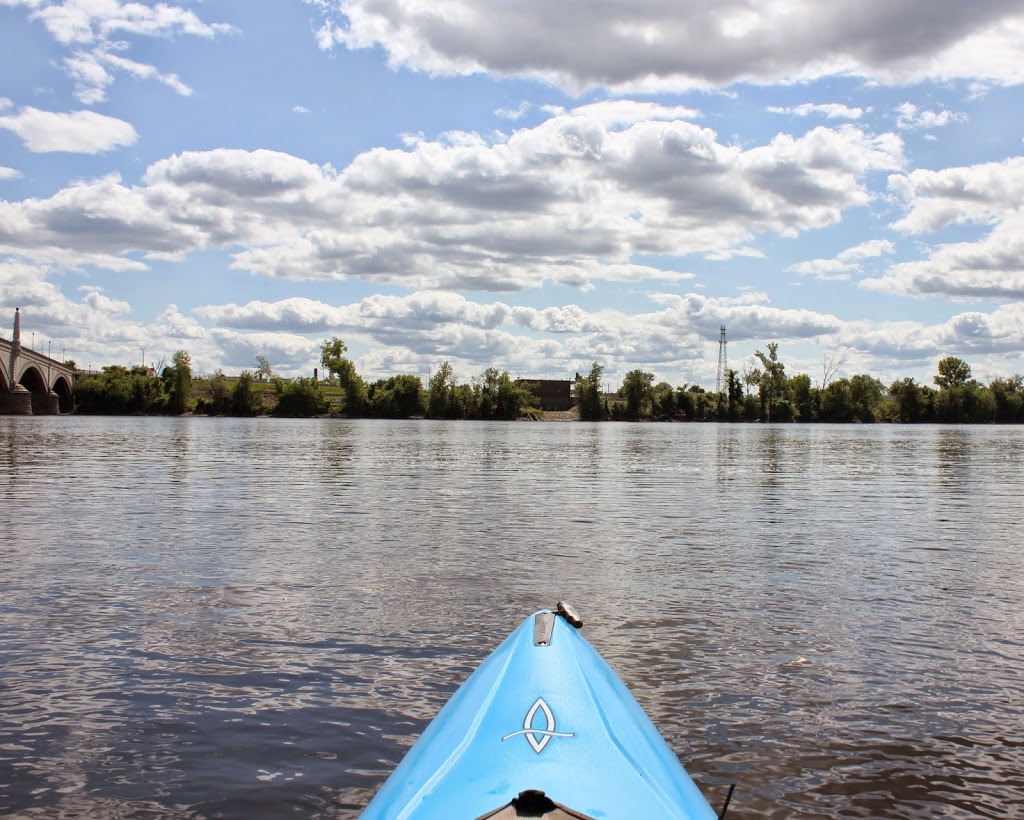 This is the first then & now recreation that I've done from a watercraft.  The first photo was taken from the riverbank, but because of its relatively inaccessible location today, I decided the water would be a better option.  Plus, the first photo shows some river recreation in the foreground, so I figured it would be appropriate to include a modern-day equivalent.
The building in the foreground of the first photo is the floating bathhouse for one of Springfield's boat clubs, with a variety of small boats in the water next to it.  Today, Springfield's waterfront is far more deserted, although there are still several boat clubs on the river nearby.
The bridge in the photo is Springfield's Old Toll Bridge, which is featured in this post, seen from the other side of the river.  Note that in the old photo in that post, the same boathouse is visible in the distance.  The old covered bridge was replaced by the Memorial Bridge in 1922.  The Memorial Bridge was built a couple blocks downstream, and it is barely visible on the far left of the 2014 photo.