The Custom House Tower in Boston, as seen from Quincy Market during its construction, around 1913-1915. Image courtesy of the Boston Public Library.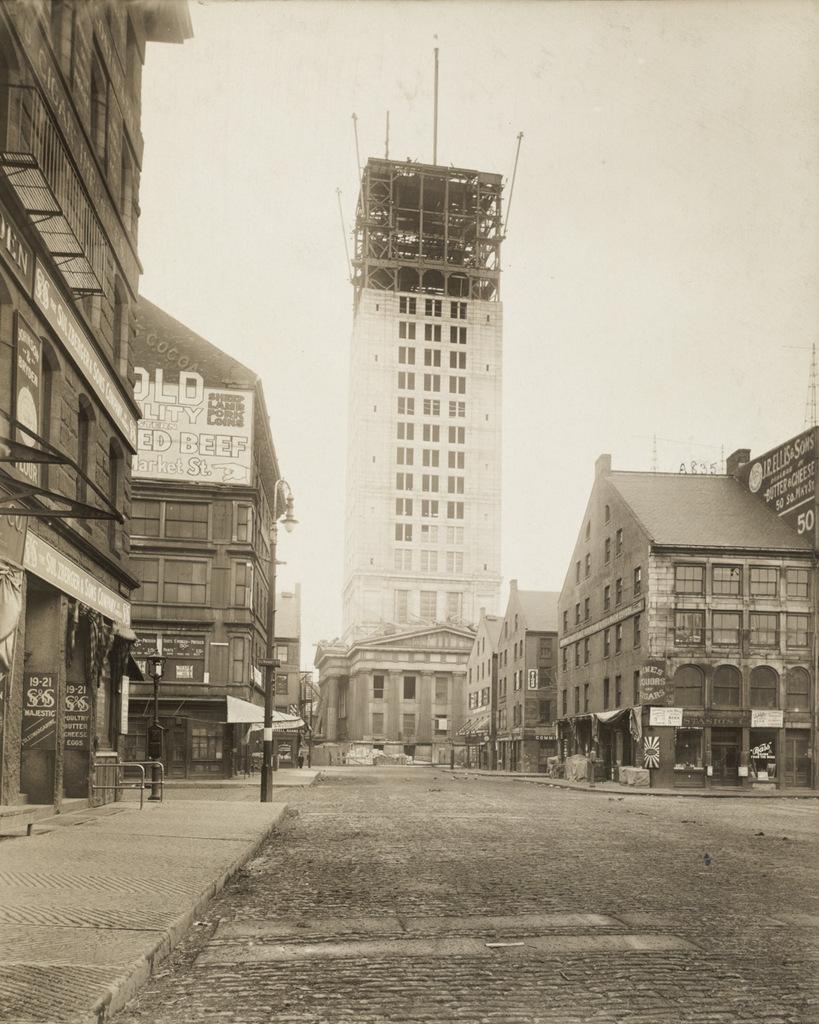 The scene in 2015: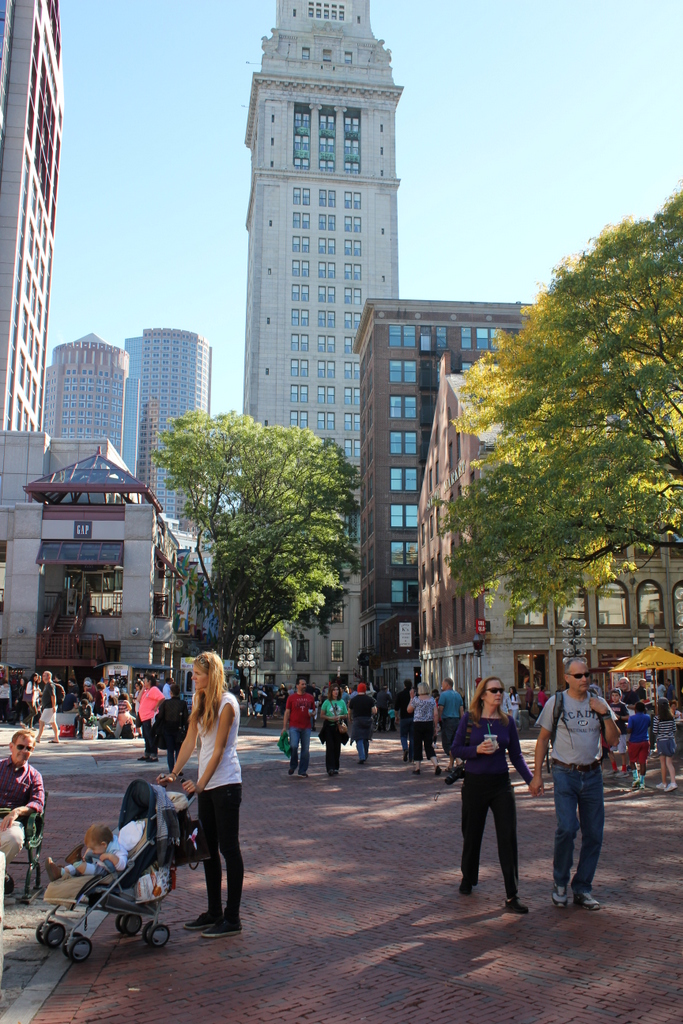 As explained in this earlier post, Boston's Custom House was built in 1849, with a convenient location near Long Wharf that easily allowed officials to inspect incoming cargoes. Boston's role as major seaport grew over the years, though, and by the early 1900s it was necessary to expand it. Rather than demolishing the old building, though, they simply added a 32-story skyscraper on top of it. At the time, Boston had a 125 foot limit on skyscrapers in the city, but as a federal building the Custom House Tower was exempt. At 496 feet tall, it was nearly four times the maximum height, and it dominated the Boston skyline for many years, as this early 1930s view of the city shows.
The c.1913-1915 photo above shows the building during its construction, with the original 1849 structure clearly visible at its base. It would remain the tallest building in the city until the completion of the Prudential Tower nearly 50 years later, and it would be used by US Customs until 1986 when they moved into the Thomas P. O'Neill, Jr. Federal Building. After a long period of vacancy, the historic tower is now a Marriott Hotel, and it is part of the Custom House District on the National Register of Historic Places.