The Northfield Hotel around 1904.  Image courtesy of the Library of Congress, Detroit Publishing Company Collection.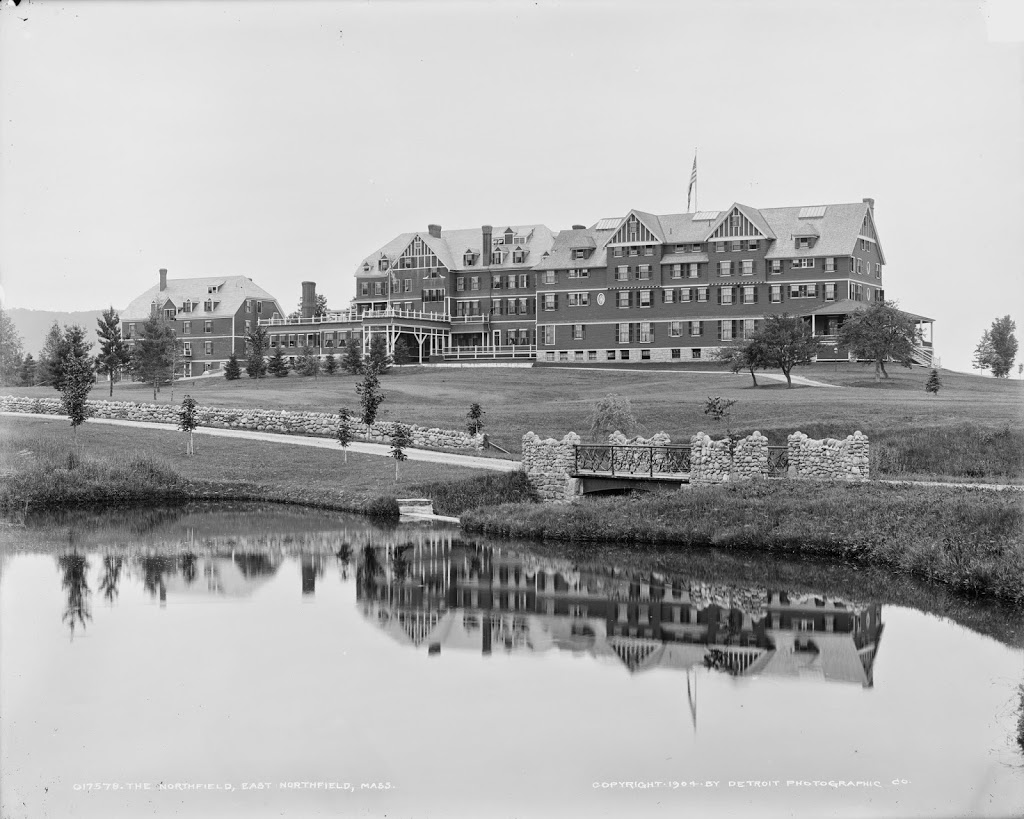 The site in 2014: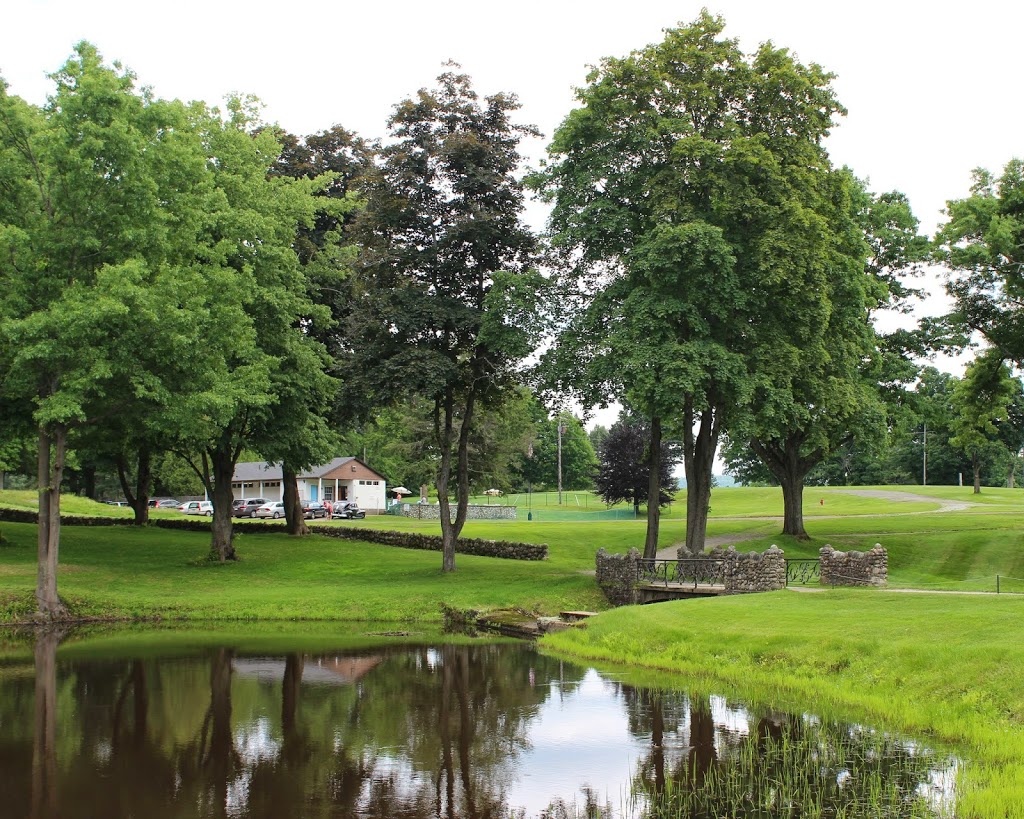 Northfield Massachusetts was never a particularly prominent town for much of its history, but this changed after one of its residents, D.L. Moody, gained worldwide fame as a Christian evangelist.  In addition to work that he did in Chicago and overseas in England, Moody also had an impact on his hometown, opening the Northfield Seminary for Young Ladies in 1879.  This brought an increase in demand for services such as hotels, including The Northfield, which opened in 1887, just a short distance away from the Northfield Seminary.
Facing dwingling guests, the hotel closed in the 1970s and was demolished, although its well-landscaped grounds became home of the Northfield Golf Club.  A few reminders of the old hotel still exist, including the pond in the foreground, the stone wall, and the footbridge across the stream.