A view of some of the paper mills in Holyoke, Mass, around 1900-1906.  Image courtesy of the Library of Congress, Detroit Publishing Company Collection.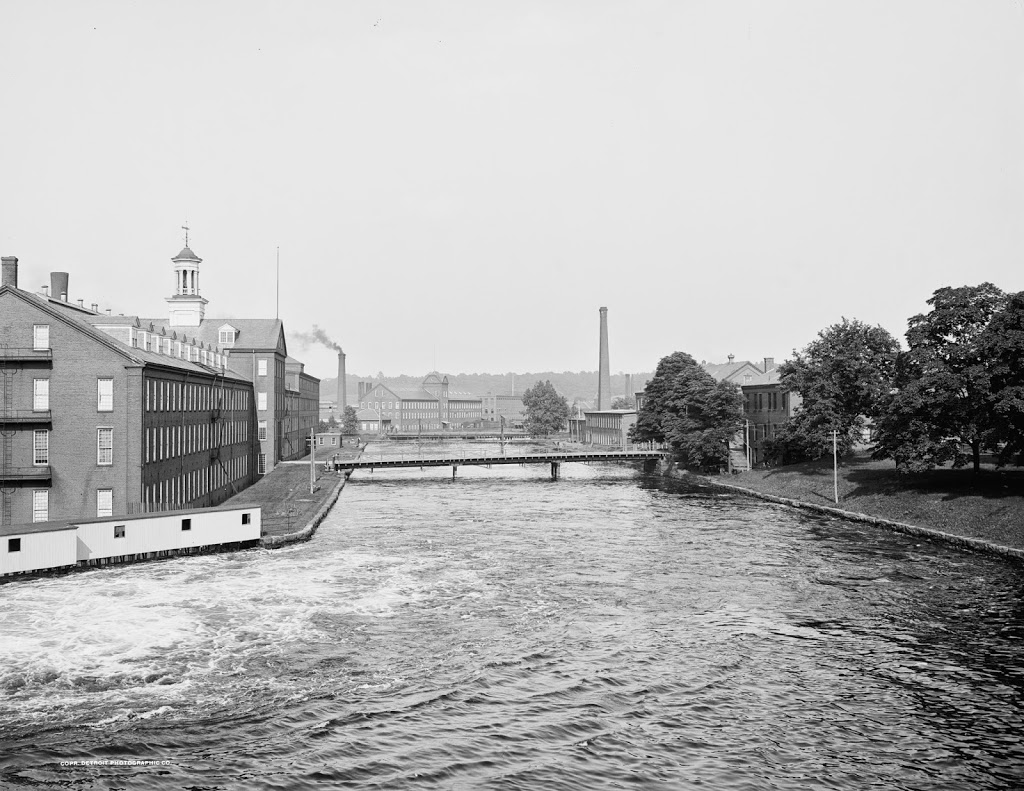 The same view in 2014: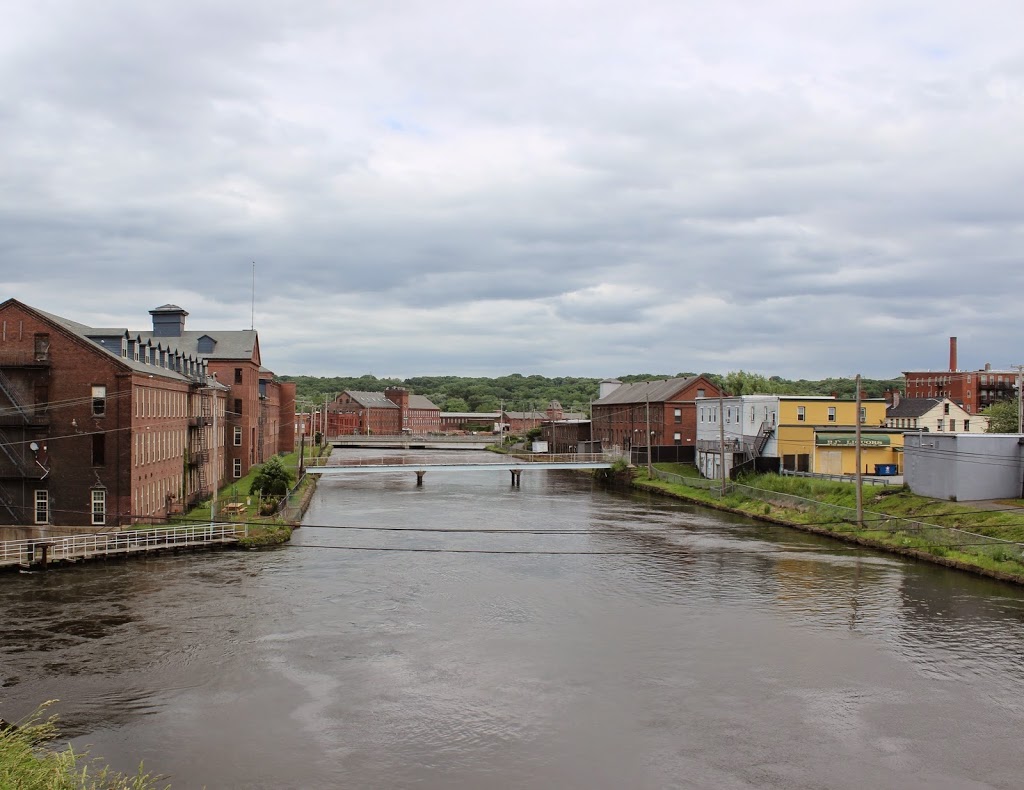 It's a common scene in New England – a once prosperous mill town that fell on hard times once the manufacturing jobs left. Holyoke Massachusetts is a prime example of this; it is located along the Hadley Falls on the Connecticut River, which made it an ideal location for water-powered mills. In 1849, a system of power canals was built parallel to the river, and this section of Holyoke was developed as an industrial center. The city became home to a number of paper mills, giving rise to its nickname as the "Paper City."  One such paper company, the American Pad & Paper Company, was founded in Holyoke in 1888, and is now one of the world's largest paper manufacturers, Ampad.
This particular view looks down one of the canals from Gatehouse Road, with several mill buildings visible to the left and center of the photo. The building in the distance in left-center is identified in the first photo as the Valley Paper Company, and although I don't know what became of the company, their building still exists today, along with many other, now-vacant brick factories in the city.