The Mather-Eliot House on Hanover Street, near North Bennet Street in Boston's North End, around 1898. Photo courtesy of Boston Public Library.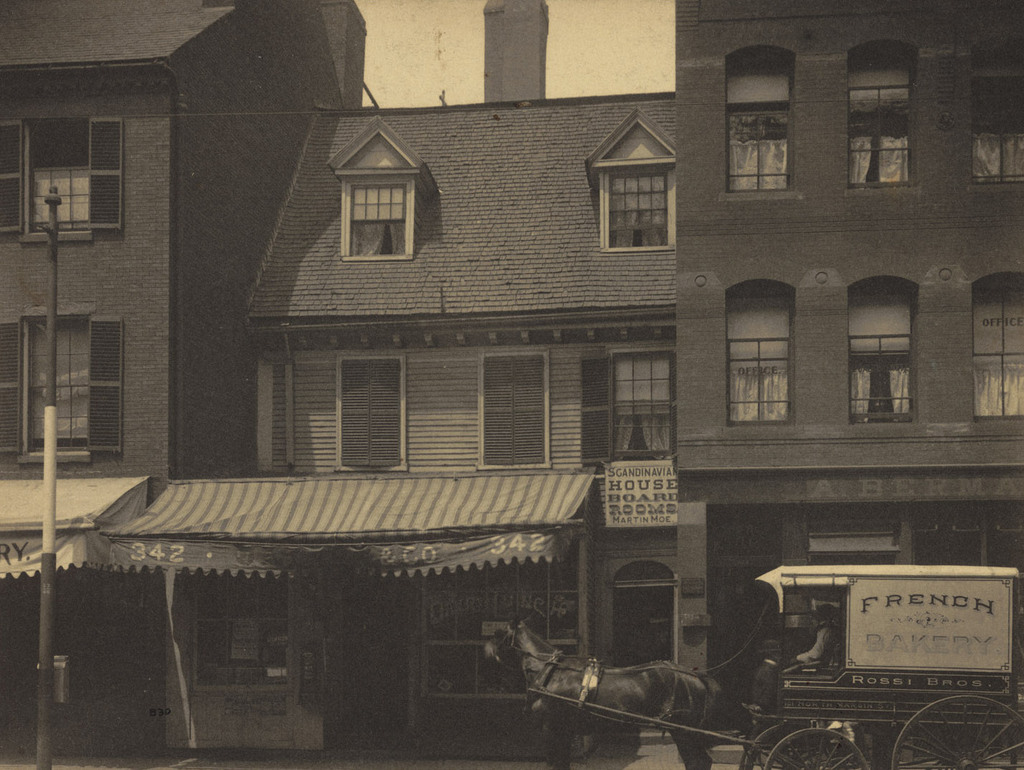 The scene in 2014: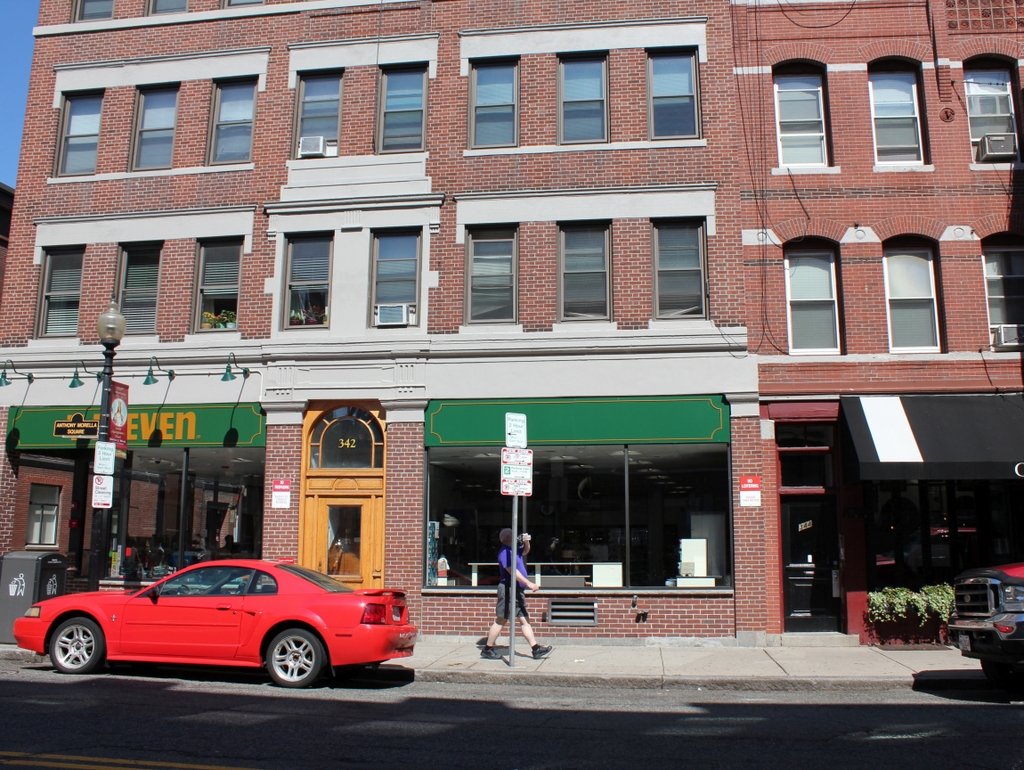 In his 1887 book, Rambles in Old Boston, New England, Edward Griffin Porter describes the house in the first photo as a "fragment of an ancient wooden dwelling, crowded almost out of sight by the larger brick buildings."  The house at 342 Hanover Street was built in 1677 by noted Puritan minister Increase Mather, after his previous house was destroyed in the fire of 1676.  His son, Cotton Mather, grew up here, and later went on to be a prominent minister as well.  The Mathers only lived here for 11 years, but later on the house was owned by two other famous ministers, Andrew and John Eliot.  The house was still standing in 1899, but was demolished by 1908.  As seen in the 2014 photo, a 7-Eleven now occupies the first floor of the building that sits on the site now.  The building to the left of the Mather-Eliot House is long gone, but the one on the right, which was built in 1884, is still there.
Incidentally, after the fire of 1676 destroyed Increase Mather's old house, a new house was built on the same site around 1680, and survives today – it is best known as the Paul Revere House.