The William Gray House, at the corner of Prince Street and Lafayette Avenue in Boston's North End, around 1898. Photo courtesy of Boston Public Library.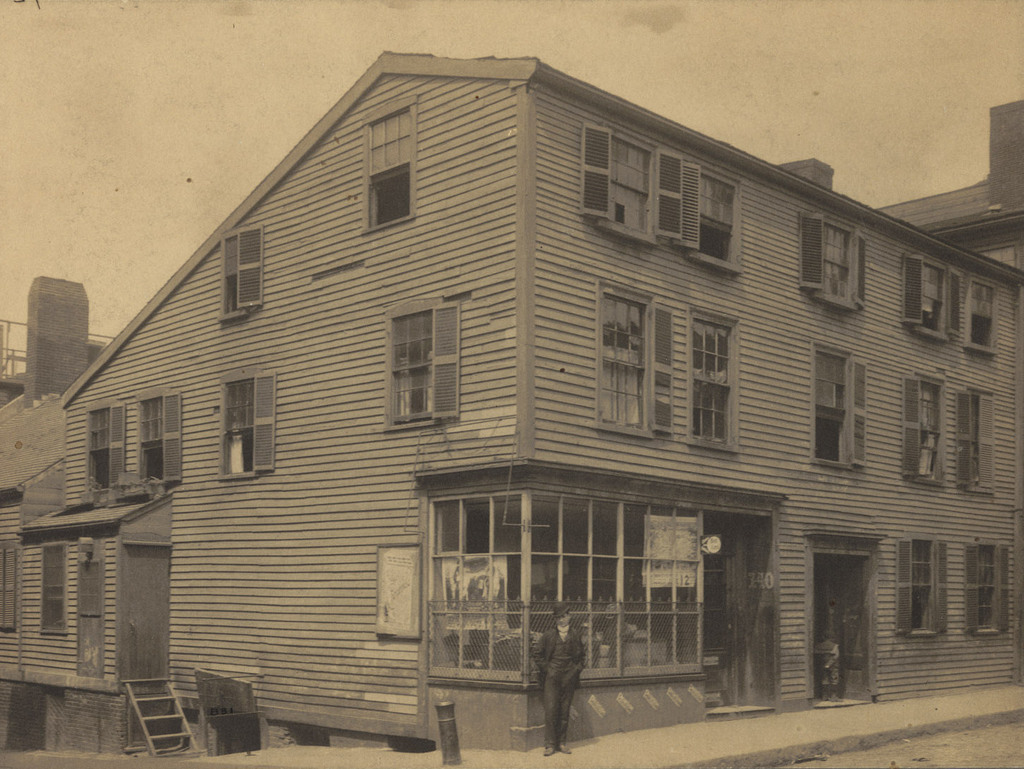 The location in 2014: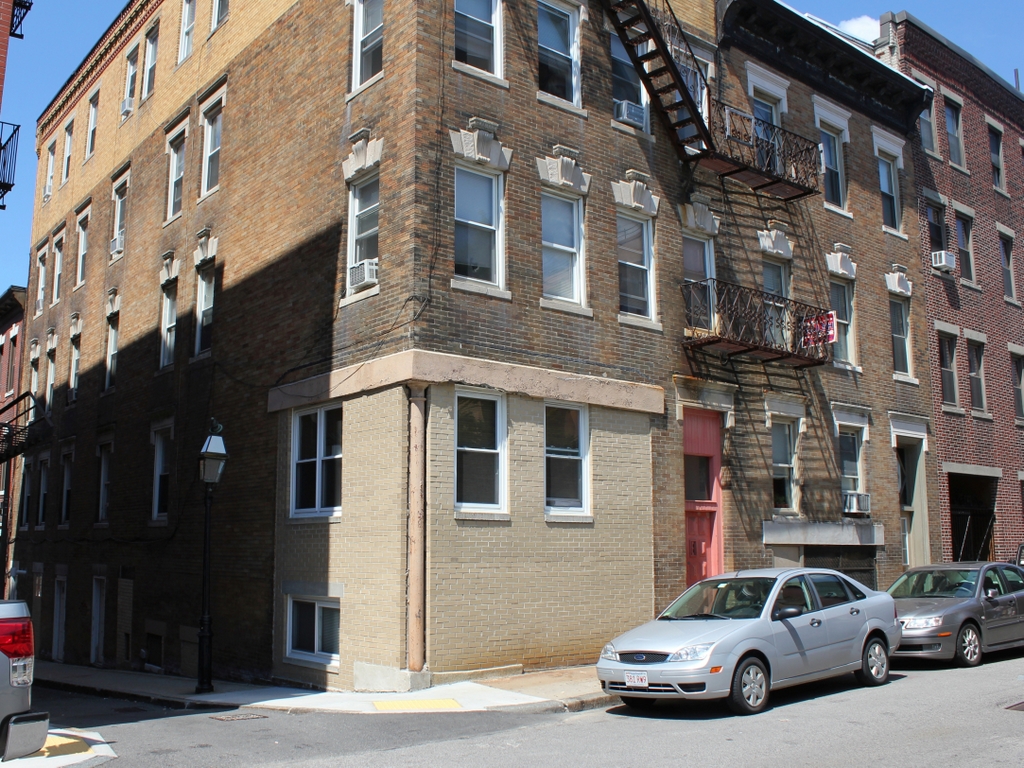 The house in the first photo, known as the William Gray House, was built around 1750, and was used by the British as a hospital after the Battle of Bunker Hill.  It survived until around the turn of the 20th century – it appears in the 1898 Boston atlas, but is gone by the 1908 atlas.  Nothing else from the first photo survives today, although Lafayette Avenue is still there, to the left.  Despite its name, it is actually a narrow alley that is barely wide enough to fit a single vehicle between the curbs – a holdover from Boston's pre-automobile street network.