Looking northeast along Chauncy Street with Bedford Street in the foreground, in 1860. Photo courtesy of Boston Public Library.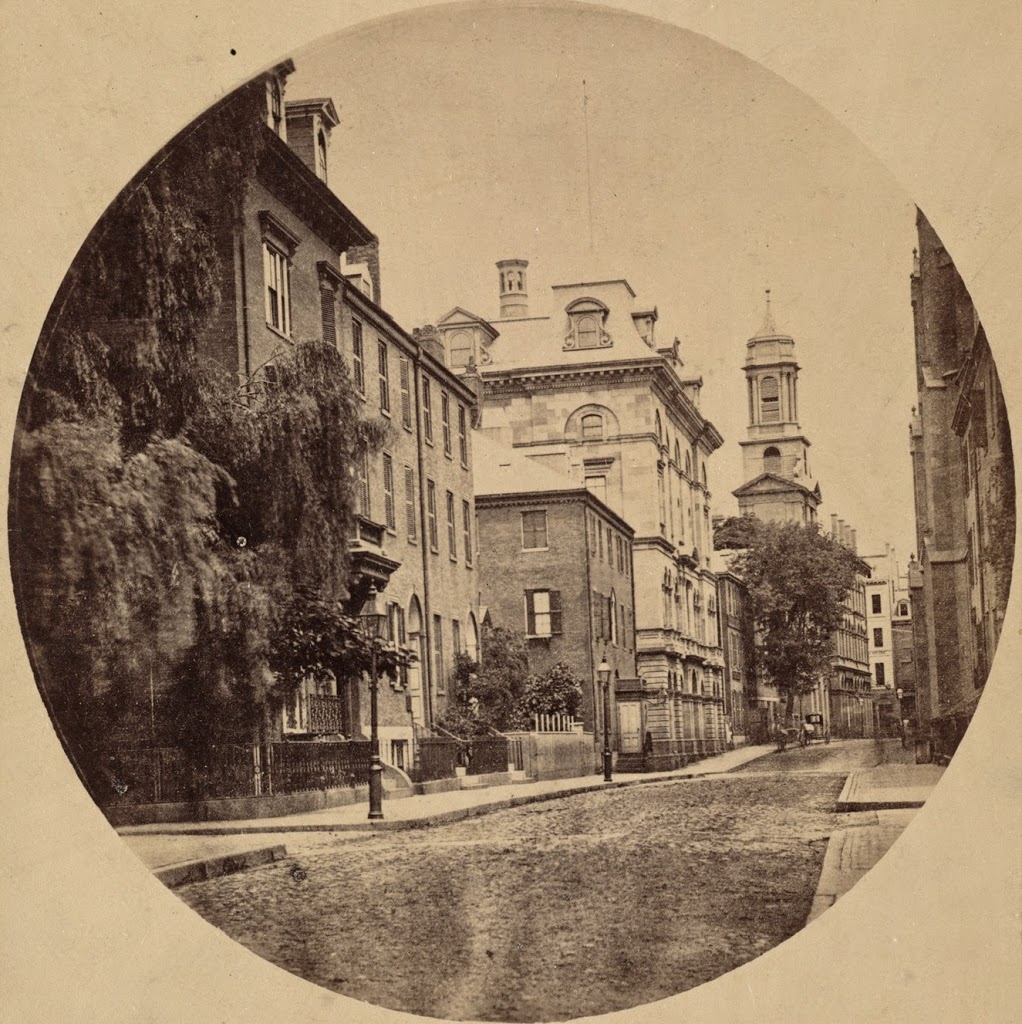 Chauncy Street in 2014: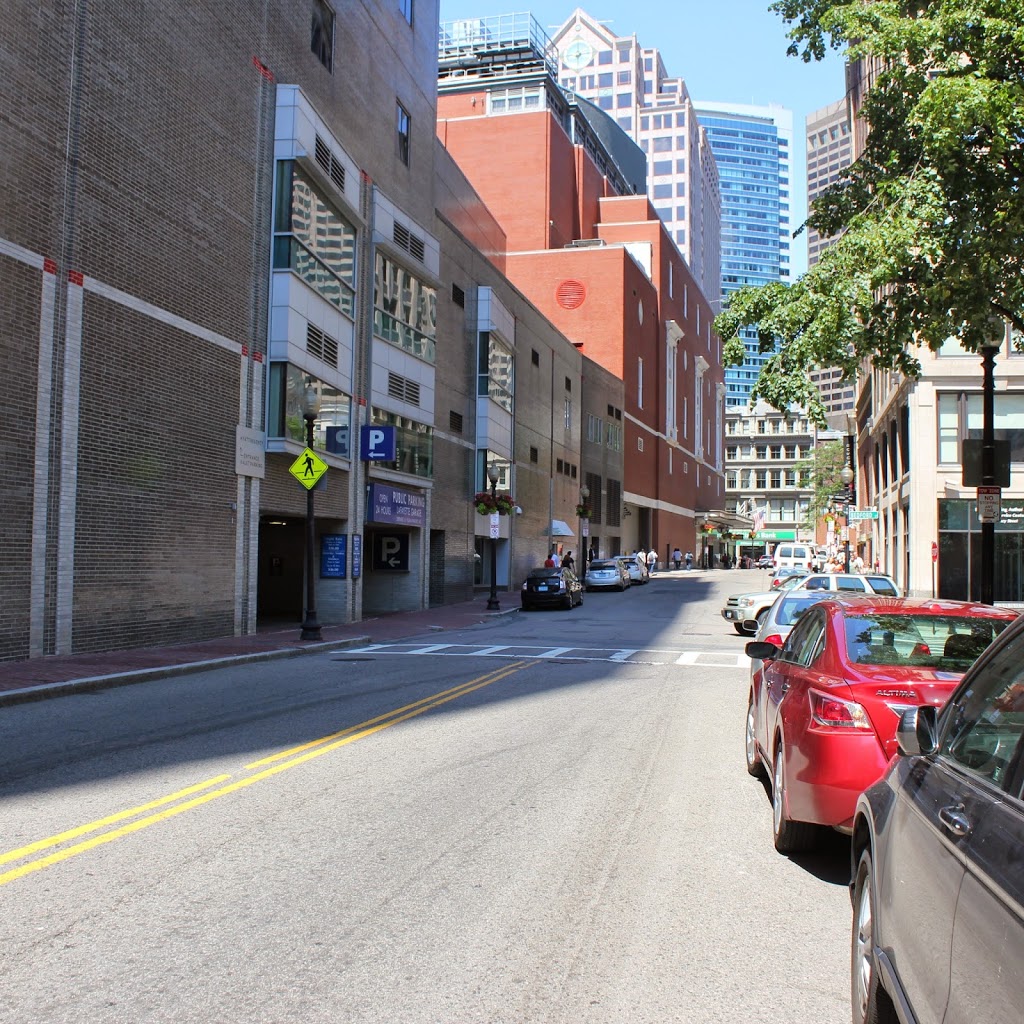 These photos were taken from almost the same spot as the ones in this post, just facing the opposite direction on Chauncy Street. The church in the distance is the old First Church in Boston building, which was built in 1808 and was the home to Boston's oldest church congregation until 1867, when they moved to the Back Bay. At the time of the 1860 photo, this was an upscale residential neighborhood, although it was becoming increasingly commercial by the 1860s.   Just a few years later, much of the area was destroyed in the Great Fire of 1872. In the distance is the Macy's building at Downtown Crossing, with Summer Street, the epicenter of the 1872 fire, beyond it in the distance.