Looking southwest on Chauncy Street in Boston, toward modern-day Avenue de Lafayette from Bedford Street, taken around 1860. Photo courtesy of Boston Public Library.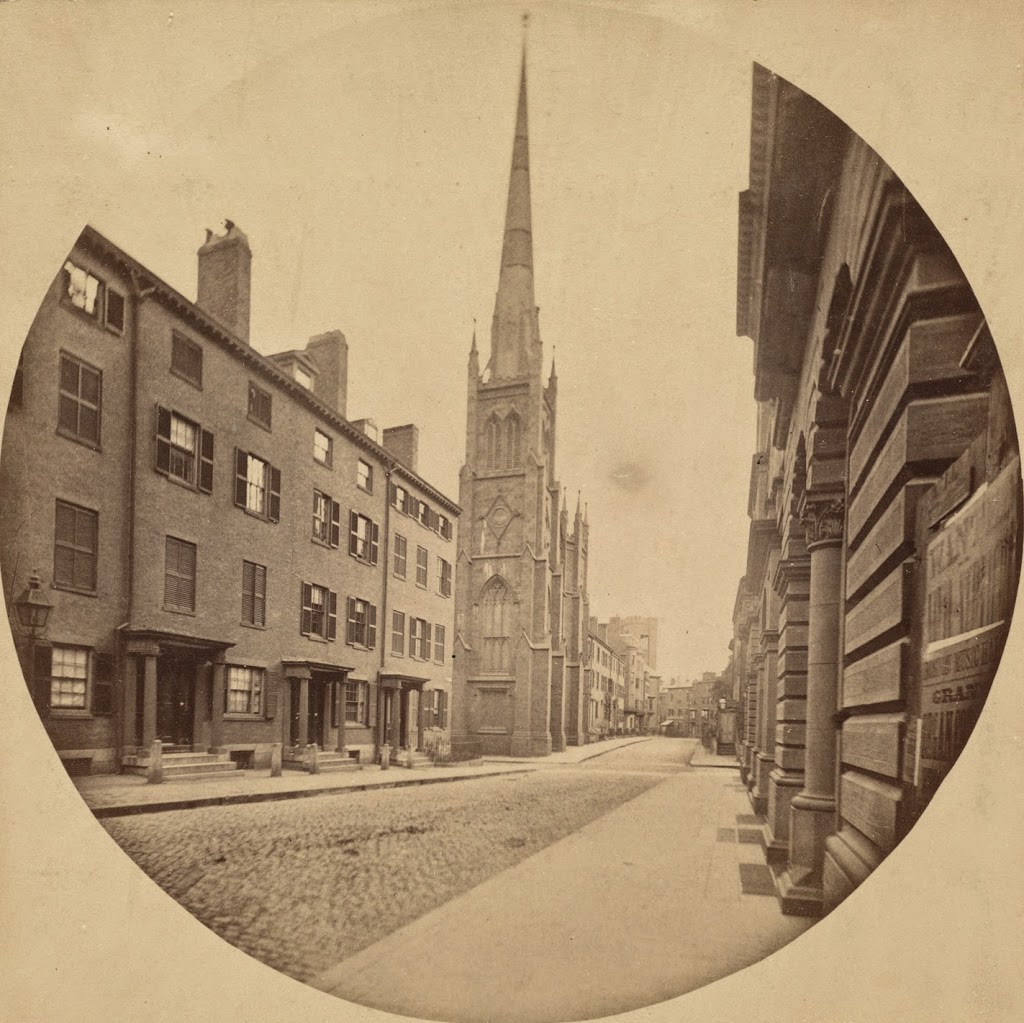 Chauncy Street in 2014: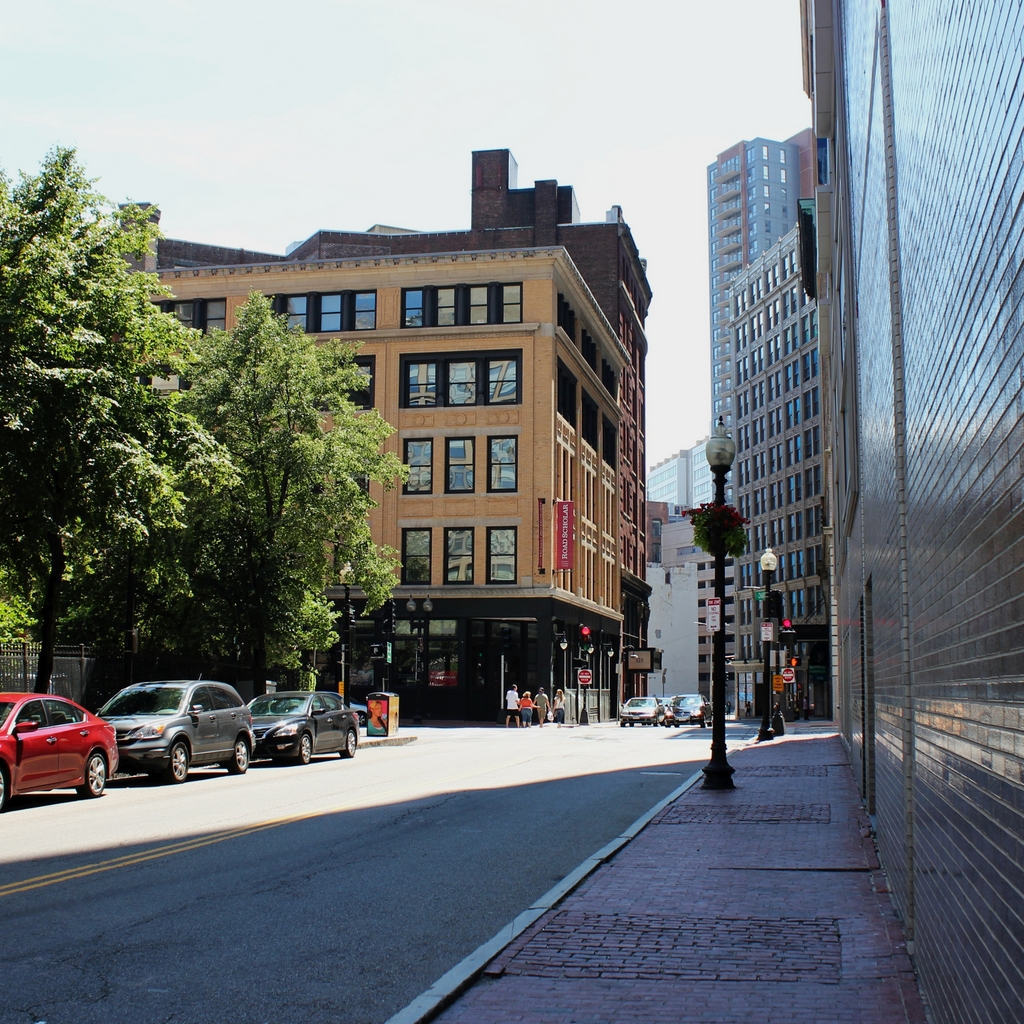 Another work of noted photographer Josiah Johnson Hawes, the first photo shows a very different Chauncy Street than the present-day view. The church at the corner is the Rowe Street Baptist Church, which was built in 1847. The church, along with all of the other buildings in the photo, was destroyed in the Great Fire of 1872, which is one of the reasons why none of the building in the 1860 scene survive to this day.