The Hancock Tavern on Corn Court, Boston, around 1898. Photo courtesy of Boston Public Library.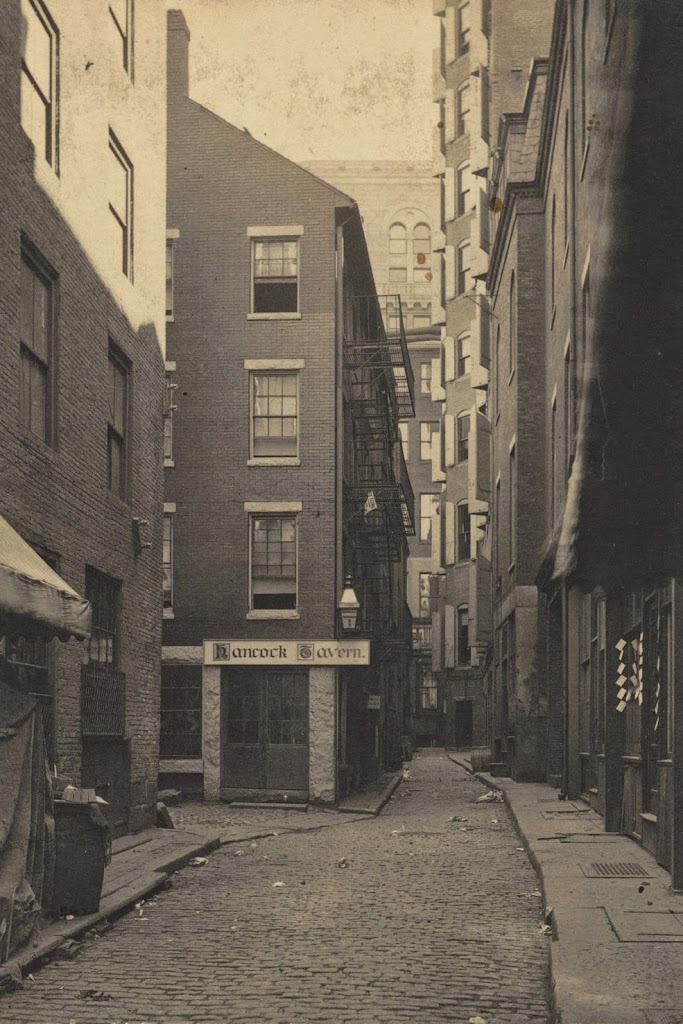 The same site in 2014: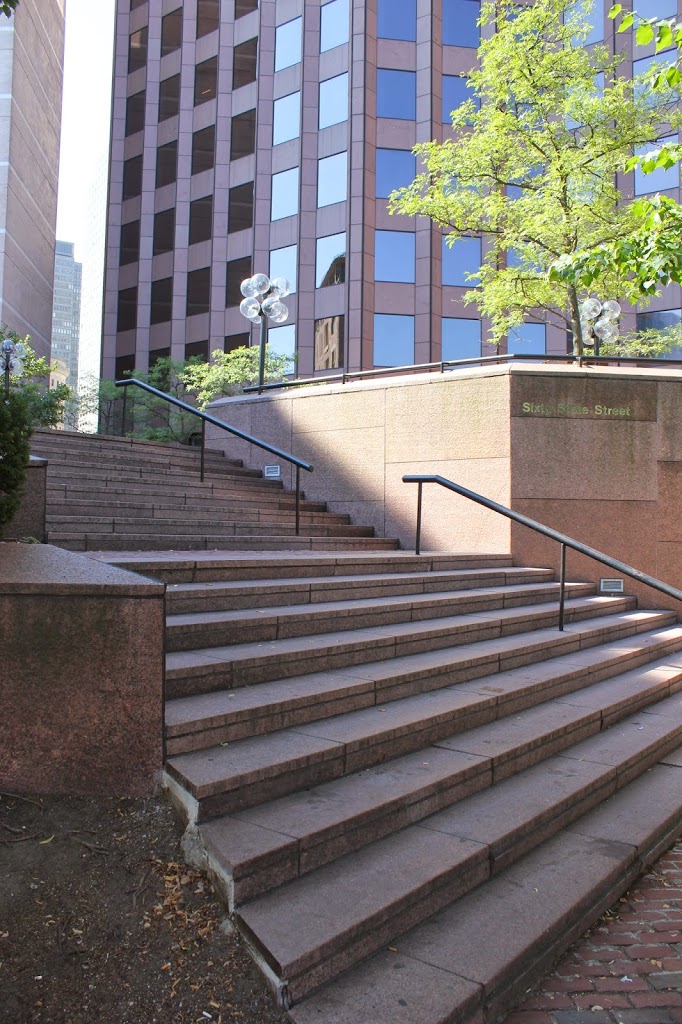 Throughout the 19th century, rumors abounded that this building, known as Hancock Tavern, was the meeting-place prior to the Boston Tea Party.  However, while old, this building was not that old – a 1917 estimate put its date of construction between 1807 and 1812. Even the site has no direct connection to the Tea Party – the previous building had been a four room house, with no record of any tavern existing there in the 1770s. In short, as one historian put it in 1903, "As an old landmark the Hancock Tavern is a failure."
The first photo is intriguing, however, because it shows a glimpse of what 19th century Boston looked like, with narrow, winding cobblestone streets that seem to literally vanish into the city blocks.  The scene wouldn't last for much longer after the first photo was taken, though.  It was demolished by 1903 and replaced with a more modern building; the narrow Corn Court alley went with it as well.  Today, the site has been completely redeveloped again, and is located just south of Faneuil Hall, between Faneuil Hall, State Street, Congress Street, and the South Market building.