Dock Square in Boston, taken on June 17, 1875. Photo courtesy of Boston Public Library.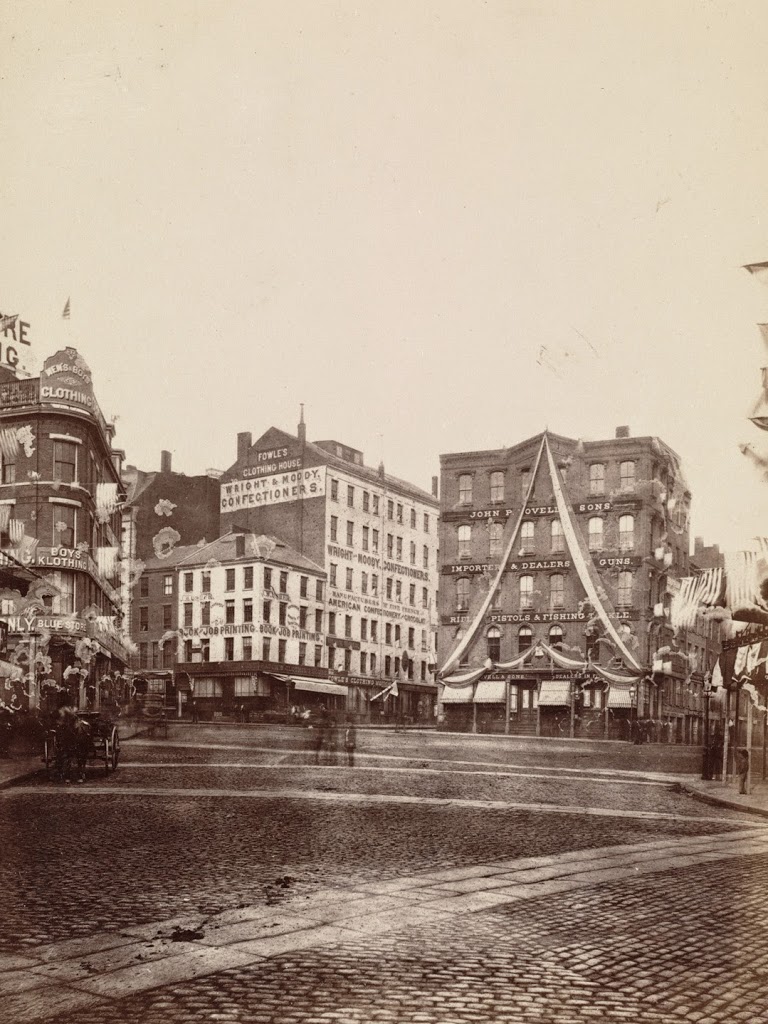 The same location in 2014: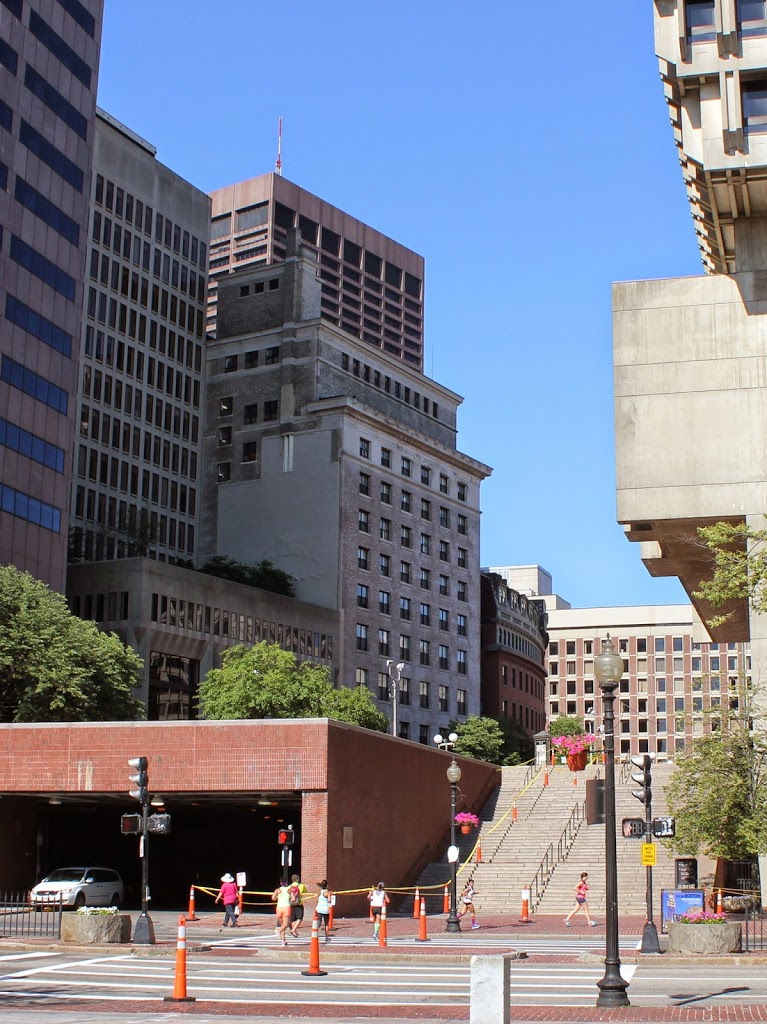 The first photo was taken when Dock Square was adorned for the celebration of the 100th anniversary of the Battle of Bunker Hill.  Probably none of the buildings in the photo existed 100 years earlier, and 100 years later they would be all gone, replaced by the bunker-like City Hall that was built on the firmer site of Scollay, Adams, and Dock Squares.