The corner of Harrison Avenue and Essex Street in Boston, in 1860. Photo courtesy of Boston Public Library.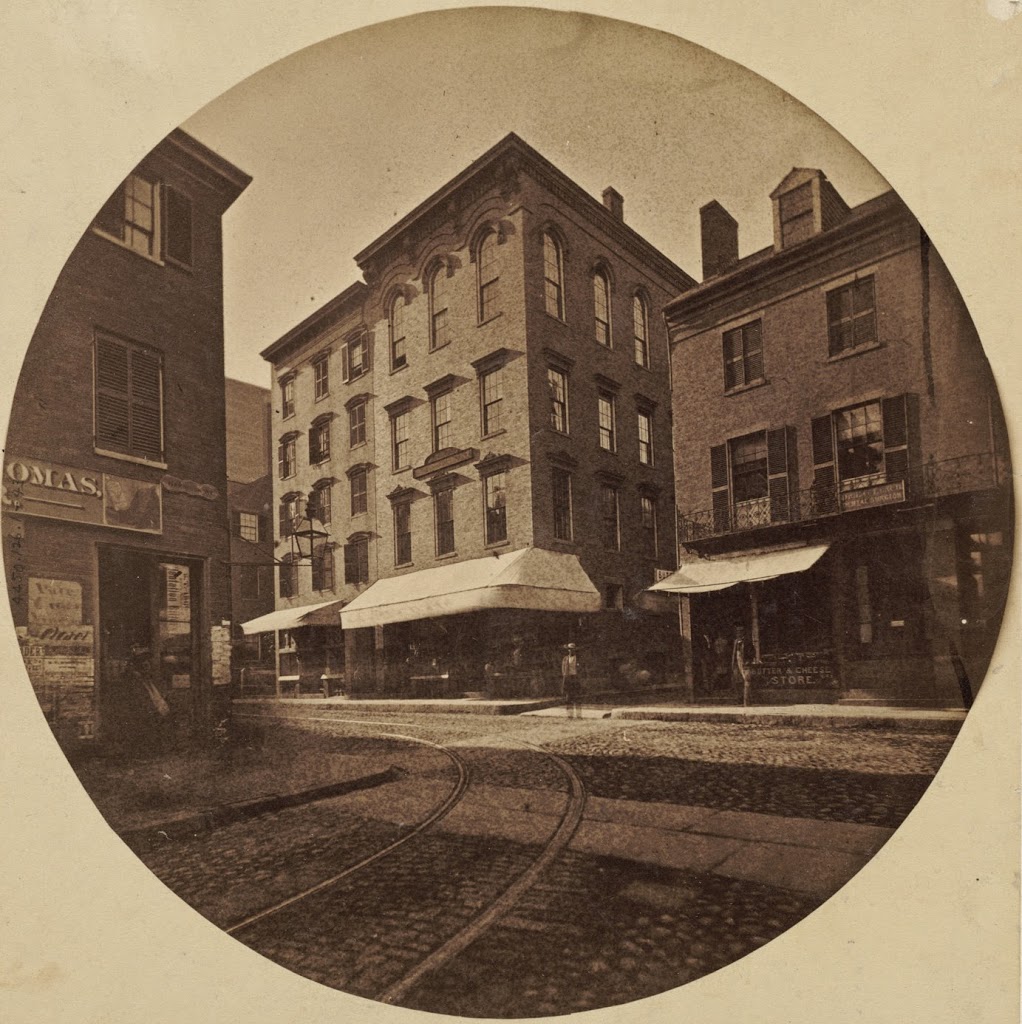 The scene in 2014: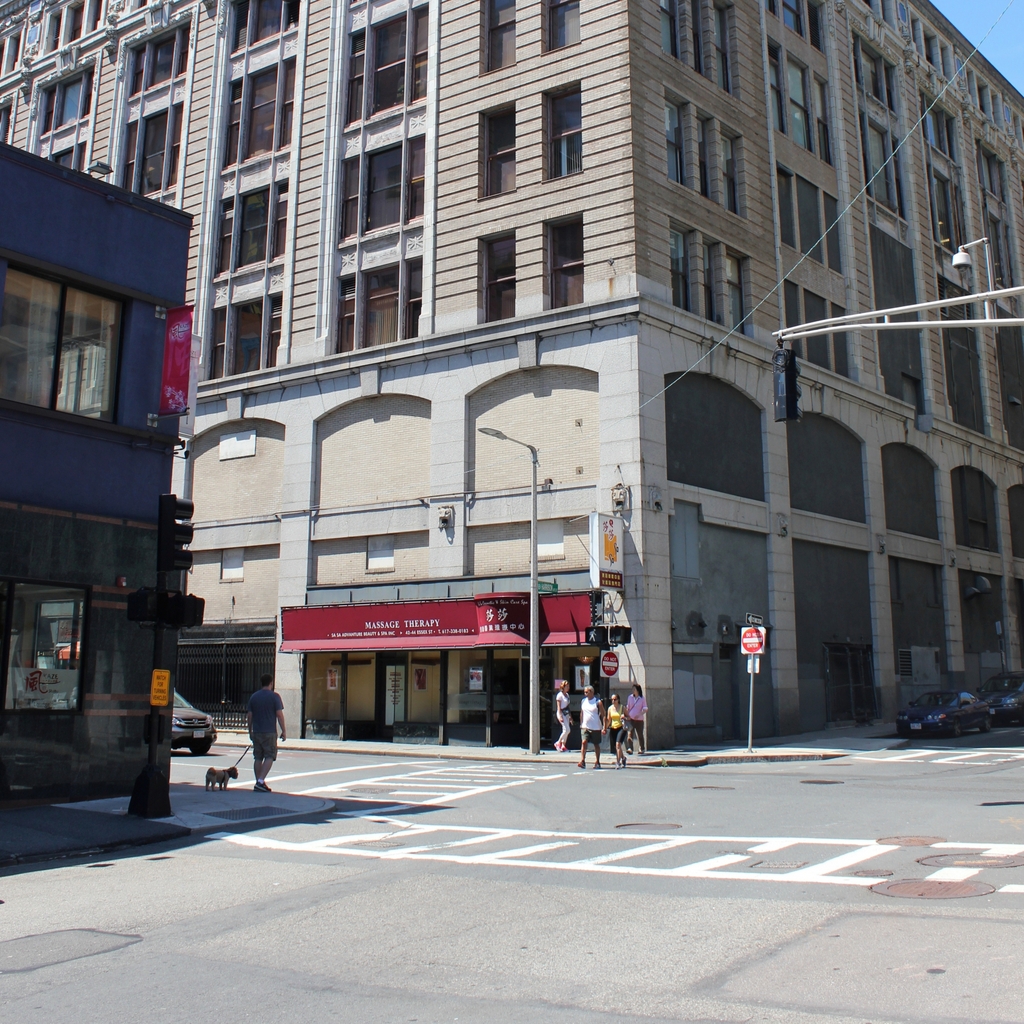 Located in present-day Chinatown, this scene has completely changed in the past 150 years, with none of the 1860 buildings surviving today. Even the streets have changed somewhat, with Harrison Avenue (the street in the lower left foreground) being extended across Essex Street, through where the house on the right-hand side of the 1860 photo once stood.  That house was home of Wendell Phillips, a noted 19th century abolitionist, lawyer, and candidate for governor of Massachusetts.
Incidentally, the first photo was taken by Josiah Johnson Hawes, who worked with Albert Sands Southworth in the famous Southworth & Hawes photographic company.  Together, they were among the early pioneers of quality photography, and some of Hawes's photographs, including the one above, give a rare glimpse of Boston on the eve of the Civil War.