The duplex at 29-31 Elliot Street, Springfield, around 1938-1939. Photo courtesy of the Springfield Preservation Trust.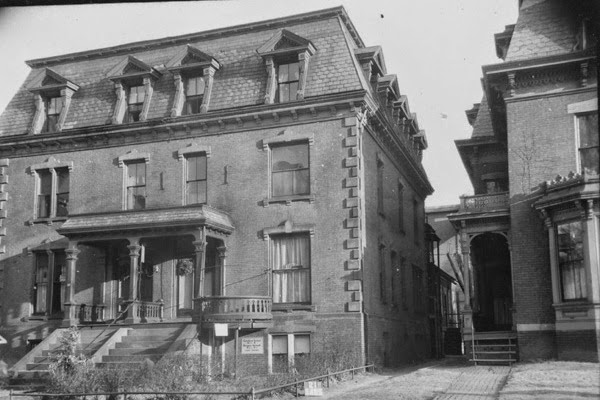 The location in 2012: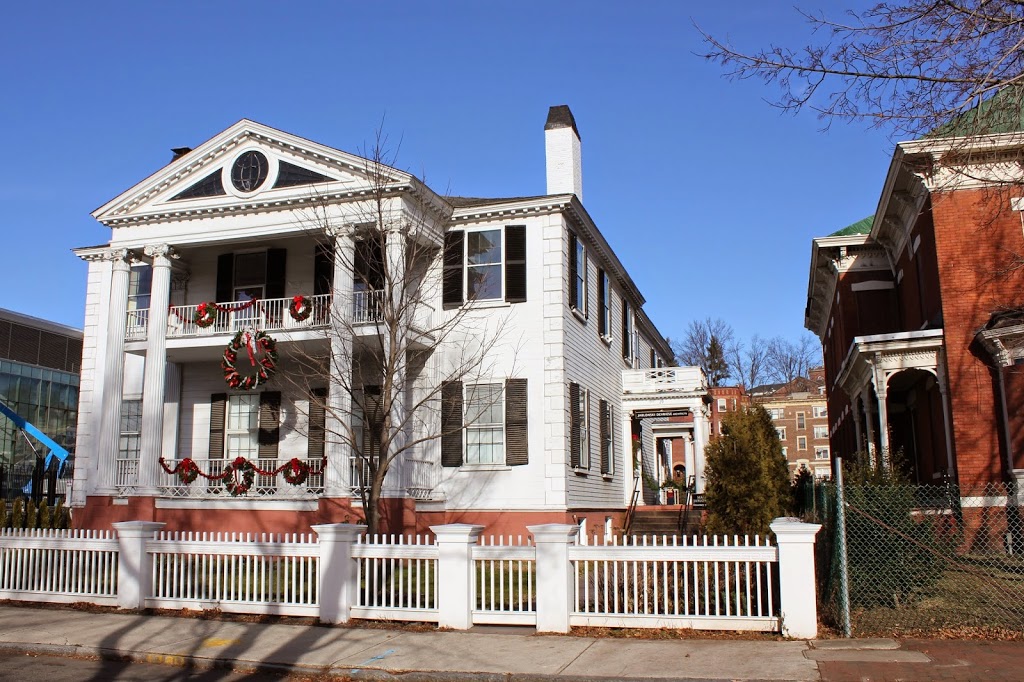 It's not too often that the building in the "now" photo is older than the one in the "then" photo, but that's the case here.  The building in the second photo is the Alexander House, one of the oldest buildings in Springfield.  However, it wasn't always at this location – originally it was on State Street, but was moved several times in its long history, most recently in 2003, when the new federal courthouse was built on its lot.
The house was built in 1811 for James Byers, for whom the historic 1835 Byers Block at Court Square is named.  He sold the house in 1820 to Colonel Israel E. Trask, who sold it to famed portrait artist Chester Harding (Harding's grave is seen in this post about Springfield Cemetery).  However, Harding sold the property back to Trask in 1832.  Trask died in 1835, and his family owned the property until 1857, when it was sold to Henry Alexander, Jr., who named the house Linden Hall.  Alexander served as mayor of Springfield from 1864 to 1865, and the house remained in his family until 1938.  During Alexander's ownership, the house was moved for the first time, during the 1870s.  Improvements to State Street had changed the grade of the street, which caused drainage problems for the house, necessitating a move of several hundred feet.
It was also around this time that Elliot Street was developed and the brick duplexes seen in the 1930s were built.  I don't know what became of the duplex at 29-31 Elliot Street, but it was probably gone long before the Alexander House was moved to the site in 2003.  The duplex on the right is still there, though, although it was heavily damaged by a fire in 2008 and its future is in doubt.  The good news, though, is that the Alexander House has been preserved, and makes up part of Springfield's Mattoon Street – Quadrangle Historic District.