The brick duplex at 25-27 Elliot Street in Springfield, around 1938-1939. Photo courtesy of the Springfield Preservation Trust.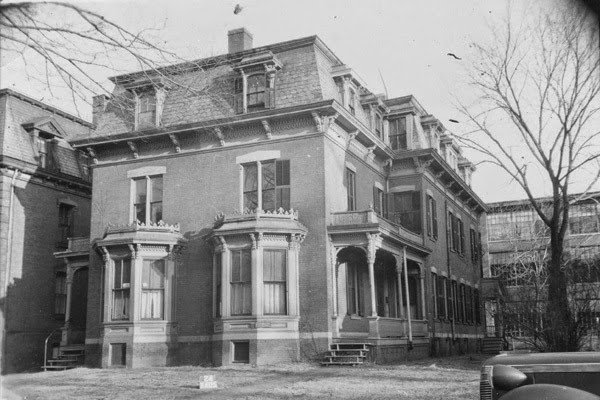 The building in 2013: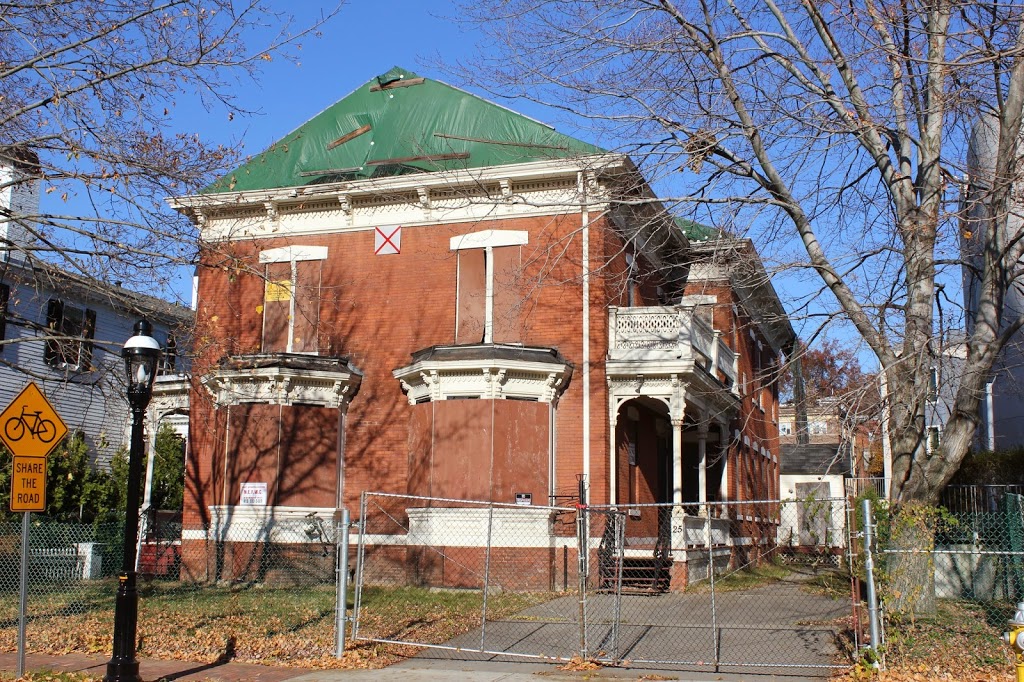 This duplex on Elliot Street has clearly seen better days.  It was built in 1872 as one of several brick duplexes on the east side of Elliot Street, and today it is the last one still standing, although it may not be much longer.  In 2008, the building was damaged by a fire, which, among other things, completely destroyed the mansard third floor.  Since the fire, the Springfield Historical Commission has attempted to save the house from demolition, but at this point its future is still very much in doubt.  In September, the owners agreed to a four month deadline to either renovate or demolish it, so perhaps by next month we will have an idea what the future holds for the historic property.