The Wesson Memorial Hospital on High Street in Springfield, around 1900-1910. Image courtesy of the Library of Congress, Detroit Publishing Company Collection.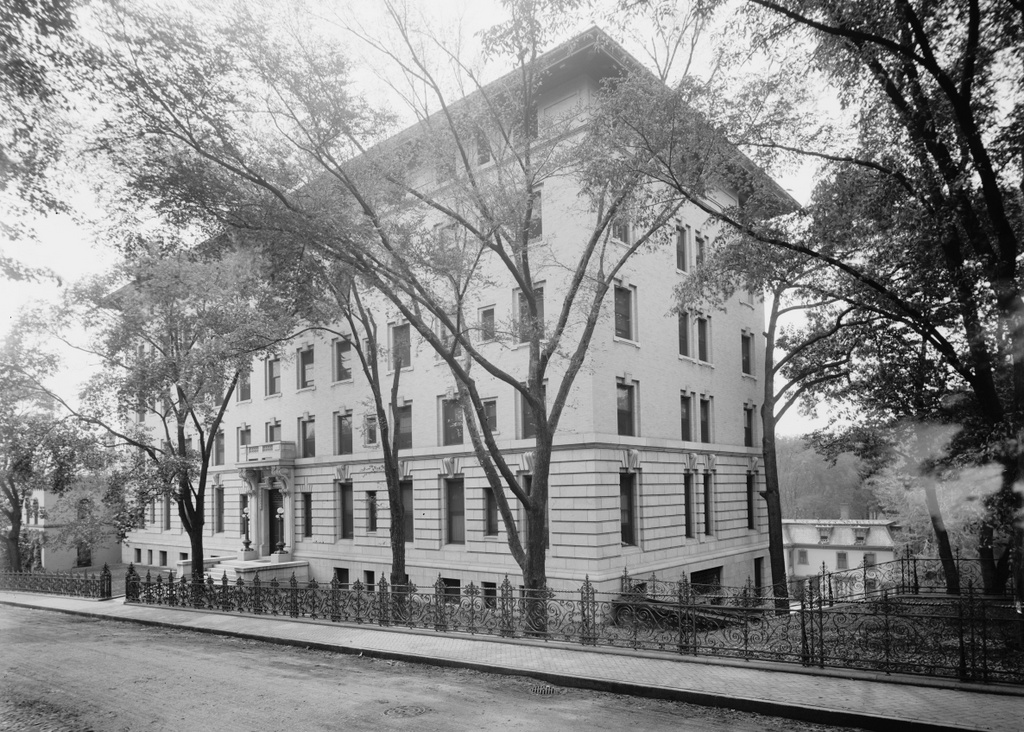 The hospital in 2015: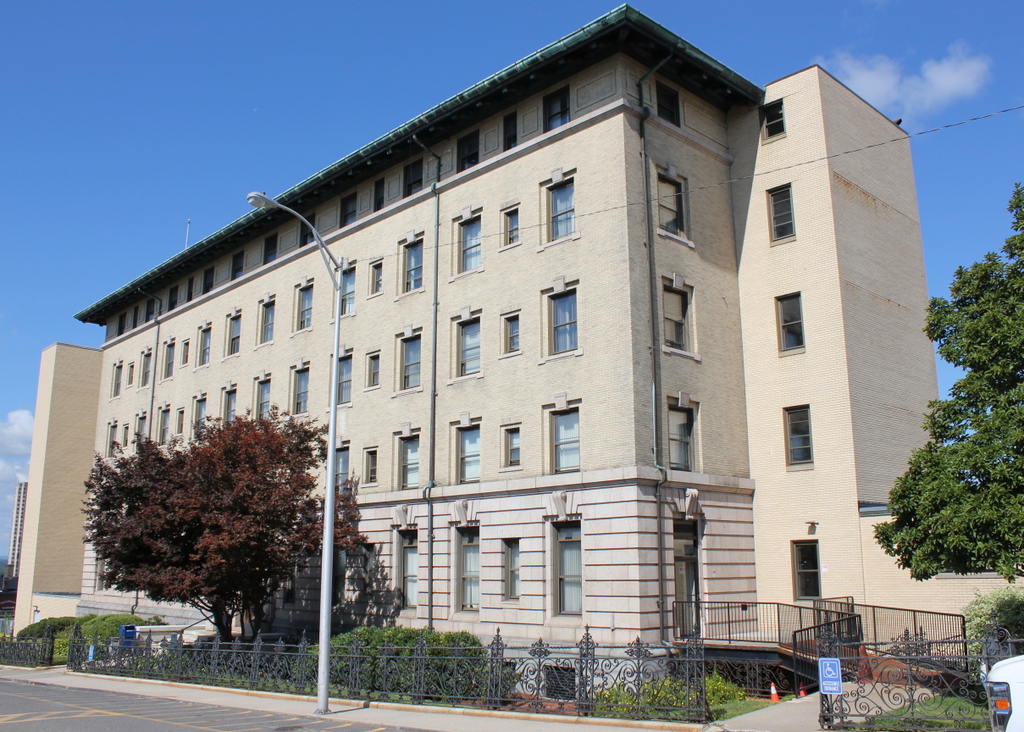 The Wesson Memorial Hospital was established in 1900 by Daniel B. Wesson, one of the co-founders of Smith & Wesson.  His home and factory weren't too far away from here, and near the end of his life he began several charities, including this hospital.  The building hasn't changed much, and even the fence along the sidewalk is still there.  It is still used for medical offices, although Wesson Memorial merged with the Medical Center of Western Massachusetts in 1976 to form Baystate Medical Center, one of the largest employers in Massachusetts.