A scene in Springfield Cemetery, around 1900-1906. Image courtesy of the Library of Congress, Detroit Publishing Company Collection.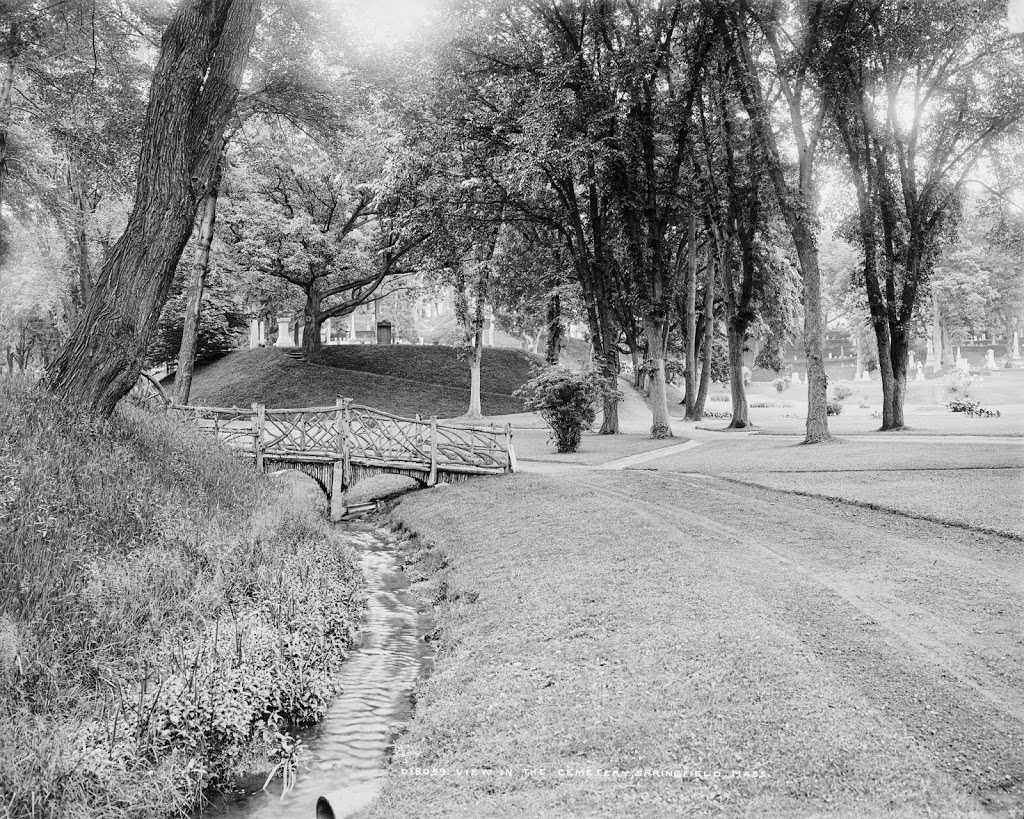 The same scene in 2015: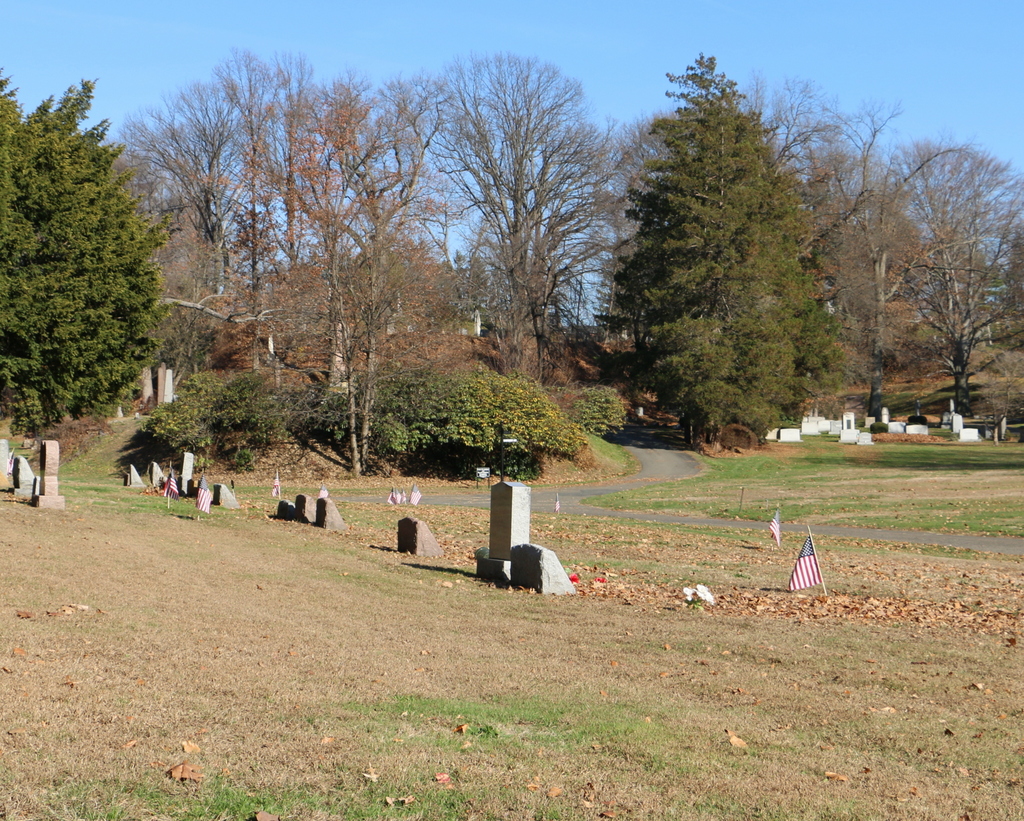 As mentioned in previous posts here and here, Springfield Cemetery was designed as a peaceful, beautifully-landscaped scene in the middle of the city along the same lines as Mount Auburn Cemetery in Cambridge.  Today, the scene is more grown-in, and obviously there are more gravestones in the scene, but otherwise the landscaping remains very much the same as it was over 100 years ago.
Many of Springfield's notable residents of the past are buried here, from Congressmen like Chester Chapin, William Calhoun, and Samuel Knox, to businessmen, including Milton Bradley and Horace Smith (of Smith and Wesson), and even one of the victims of the Titanic sinking, Milton Long.  The headstone of another notable burial can be seen in the first photo – the large stone at the top of the hill above the footbridge is that of Chester Harding, a portrait painter from the first half of the 19th century.  Some of his portraits included presidents James Madison, James Monroe, and John Quincy Adams, Chief Justice John Marshall, Declaration of Independence signer Charles Carroll, and senators Henry Clay and John Calhoun.  His grave is still there, although today it isn't visible from this angle because of the tree growth.  It was thanks to his headstone, though, that I was able to confirm the location of the photo, since there aren't any other clear landmarks visible in both photos.