Another view of Wesson Memorial Hospital in Springfield, around 1900-1910, taken from Ingraham Terrace looking toward High Street. Image courtesy of the Library of Congress, Detroit Publishing Company Collection.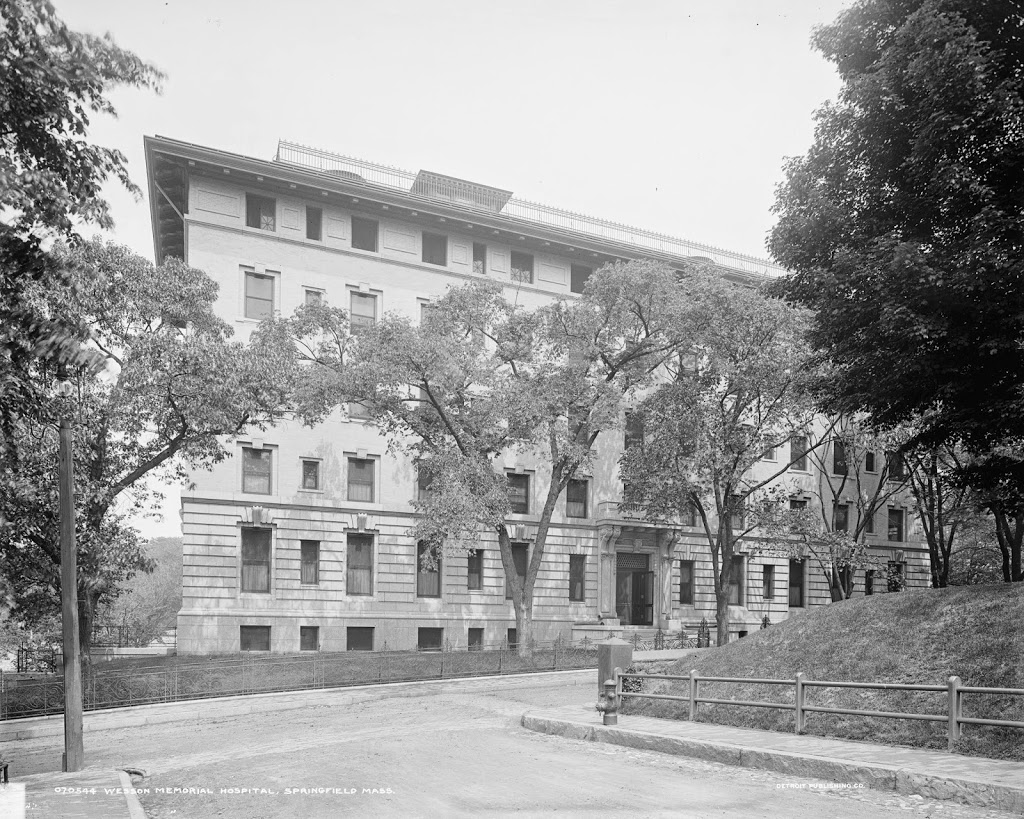 The hospital in 2014: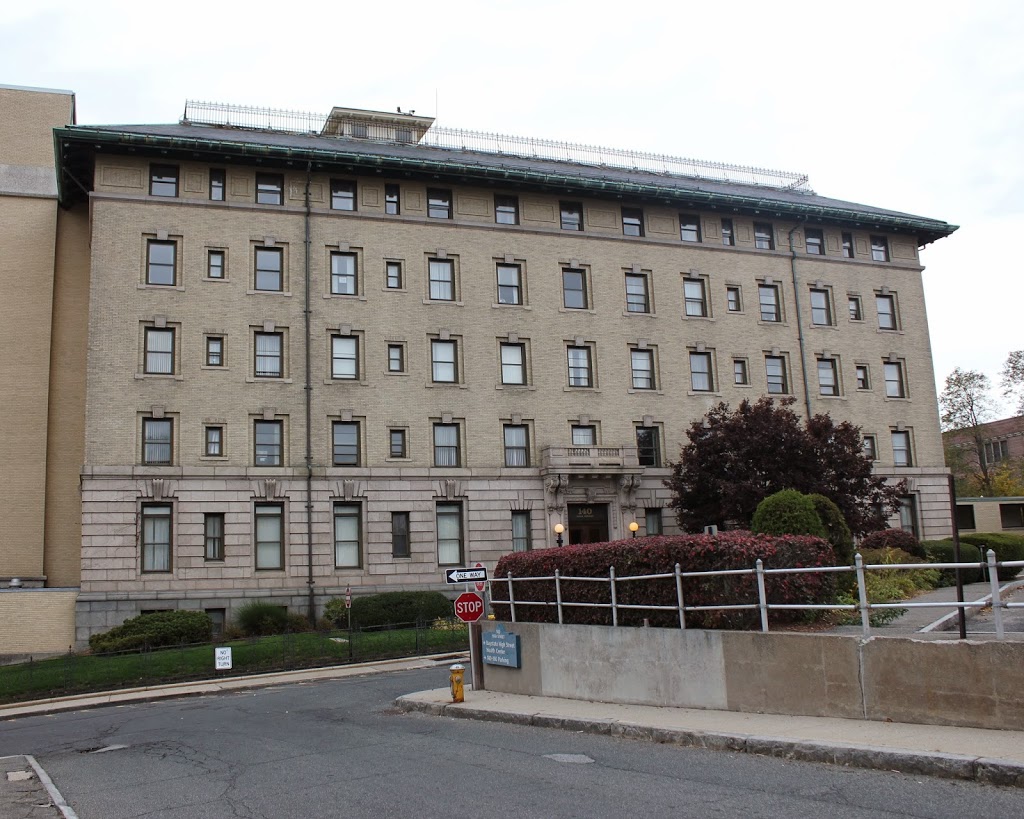 Another view of the Wesson Memorial Hospital, looking toward High Street from Ingraham Terrace.  The building's exterior hasn't changed much, except for small additions on the left and right hand sides, which I'm assuming are elevators.  The surrounding neighborhood has changed, though.  The landscaped yard on the right-hand side is now a parking lot, where I took the 2014 photo of the same building in this post.  As mentioned there, the hospital was established in 1900 by Daniel B. Wesson of Smith & Wesson fame, and today the building is part of Baystate Medical Center.