The view looking north on Main Street toward Elm Street and Court Square, around 1865-1875. Photo courtesy of New York Public Library.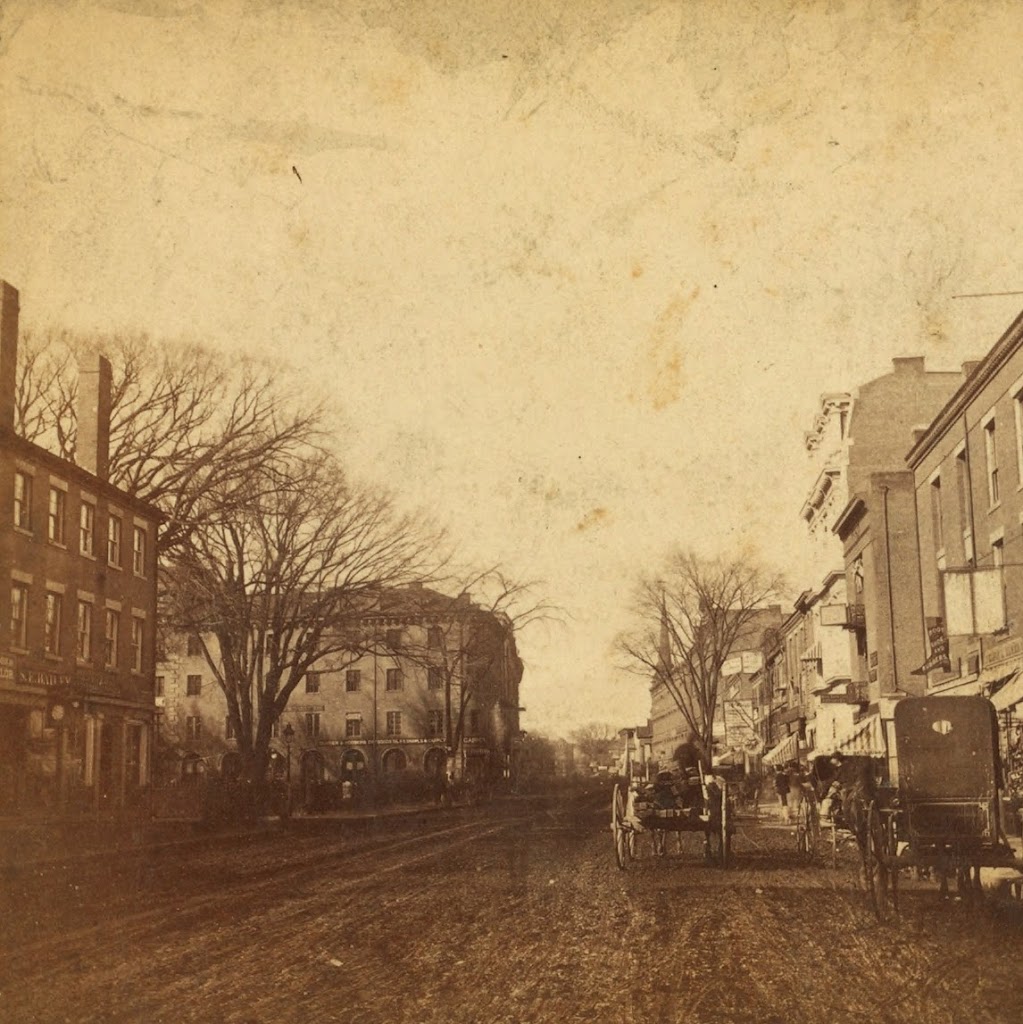 The scene in 2017: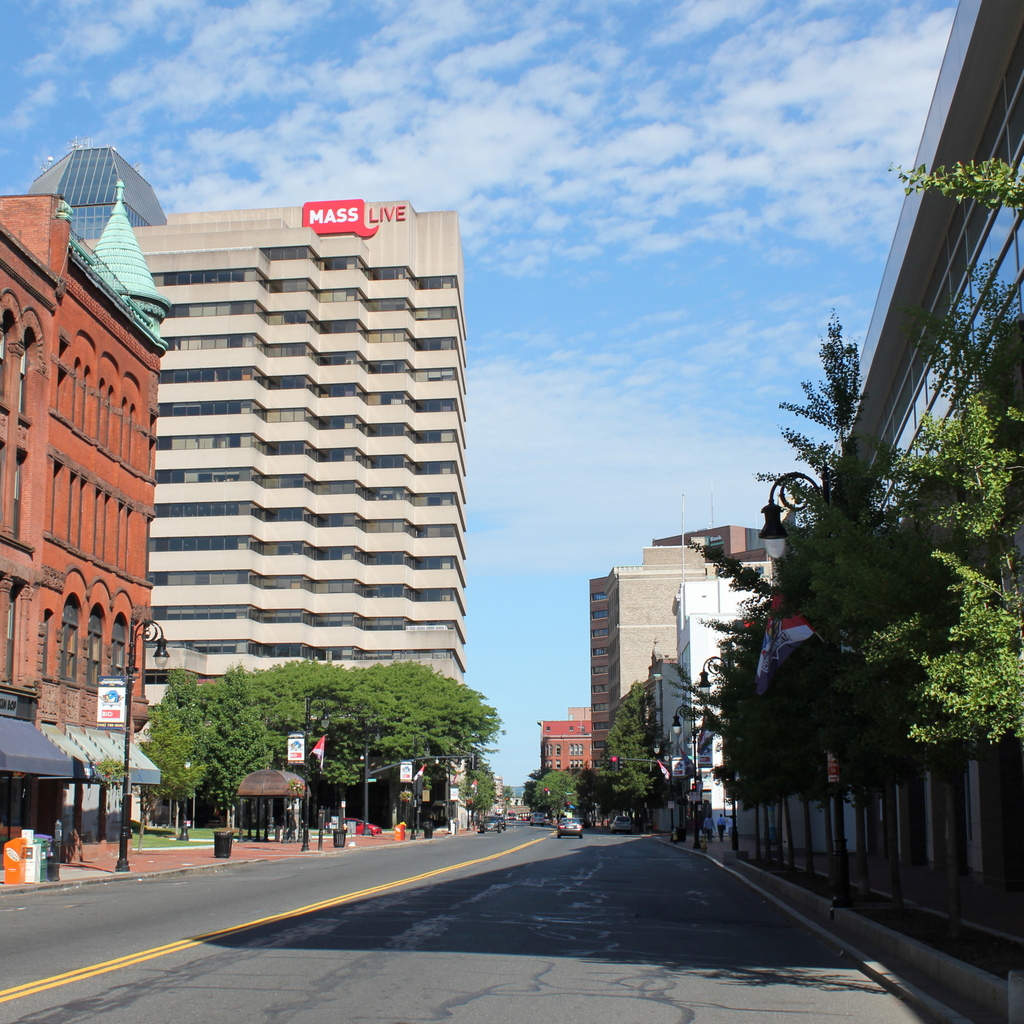 The first photo has to be one of the earliest photographic views that I've seen of Main Street in Springfield.  Most of the views of Main Street that I have featured on this blog show a busy urban scene with large commercial buildings.  That wasn't the case in this photo, which was probably taken right after the end of the Civil War.  There is certainly commercial activity going on in the foreground, in the immediate vicinity of Court Square, but further up Main Street it has not yet been developed to the extent that later photographs show, such as this one taken a block north and about 50 years later.
Many of the commercial buildings in this scene, especially the ones on the far left and far right, show the Federal style architecture that was common for commercial buildings in Springfield during the first half of the 19th century.  Most of these would be demolished by the turn of the century and replaced with larger, more modern buildings, such as the 1889 Chicopee Bank Building on the left-hand side in the 2017 photo.  Today, as far as I can tell, the only surviving examples are Byers Block just around the corner on Elm Street, Guenther & Handel's Block on Stockbridge Street, and the Gunn and Hubbard Blocks on State Street opposite the Armory.
Almost everything from the first photo is gone today, including several blocks on the right-hand side, where the MassMutual Center was built in the 1970s.  However, there are at least two buildings from the first photo that still exist, in the block visible in the distance just in front of the church steeple.  This block was made up of three buildings, two of which survive today: the former Johnson's Bookstore building and the Republican Block.  It is also possible that the 1865 Haynes Hotel (seen in this post) appears in the first photo, although from this angle it is hard to tell.