The southeast corner of Main and Hillman Streets in Springfield, around the 1870s or 1880s. Photo courtesy of the New York Public Library.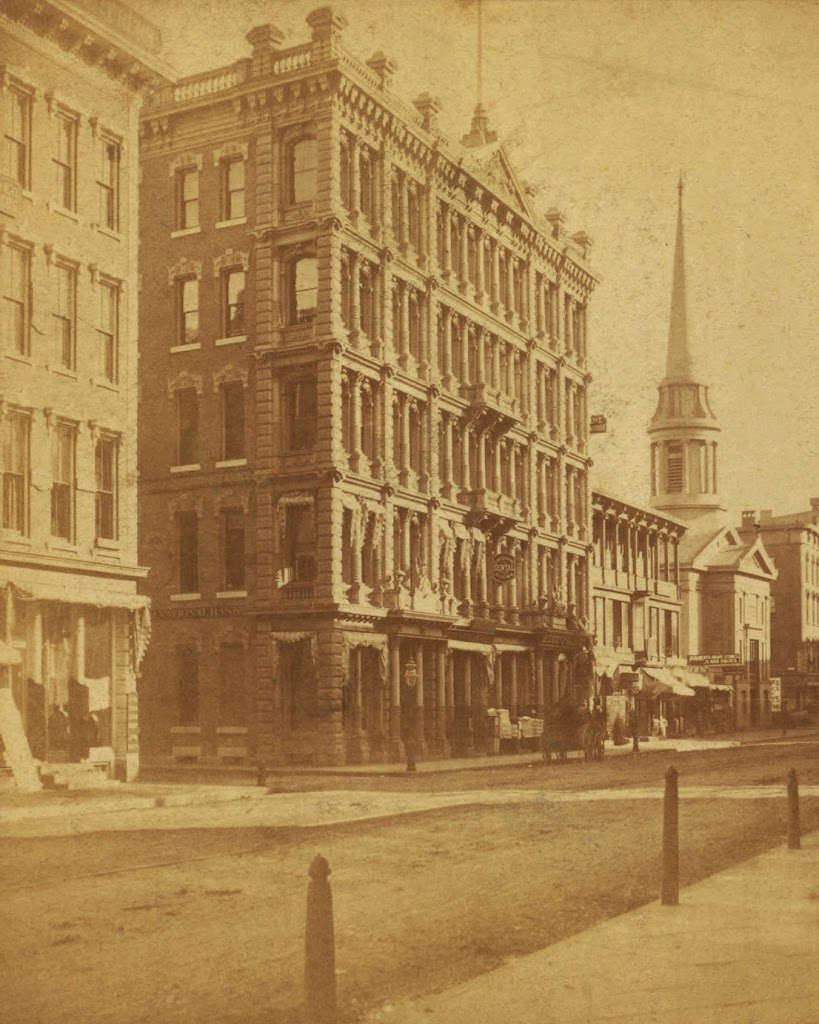 The scene in 2014: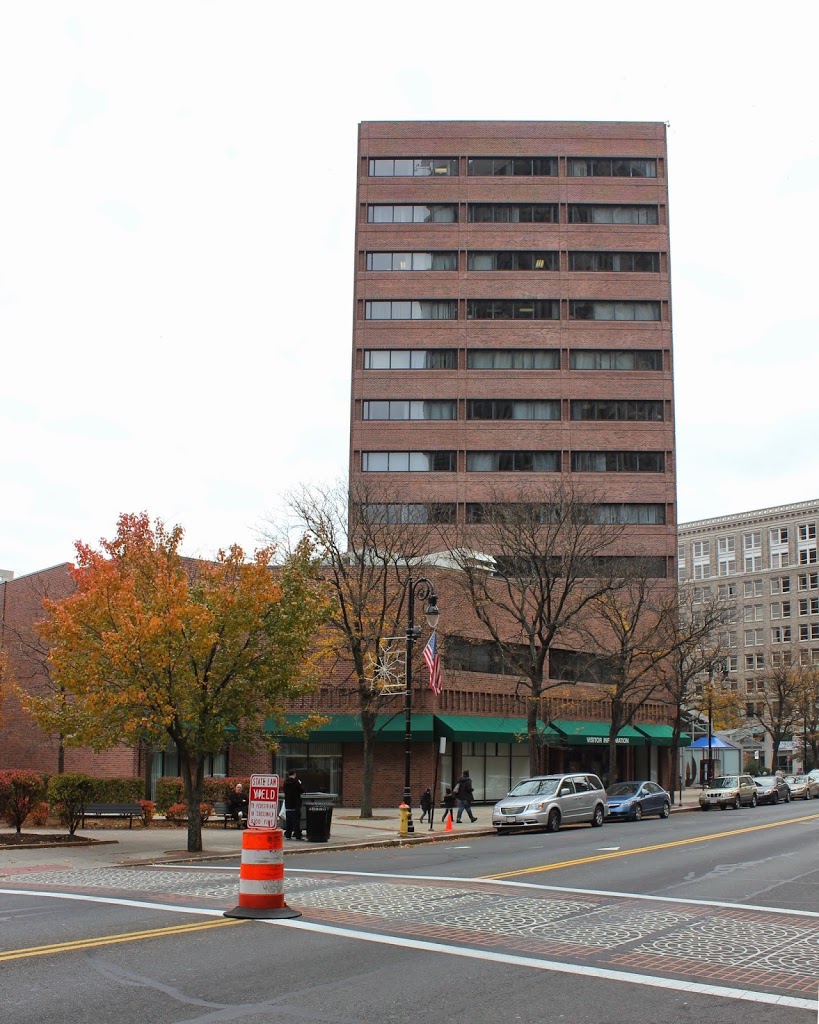 Nothing from the first photo still exists today; even the street network has changed.  The corner of Main and Hillman technically doesn't exist anymore – Hillman Street now ends a block away from Main Street, and the rest is now a pedestrian walkway along one side of Center Square.  Further down the street, the church building is on the site of what is now the corner of Main and Harrison – this intersection was moved so that Harrison and present-day Boland Way were directly across from each other on Main Street.
There are a few notable buildings visible in the first photo, including the Third National Bank Building in the foreground.  This ornate building was the home of the bank, but the upper floors were the Evans House hotel, which was described in the 1884 King's Handbook of Springfield as "the leading family hotel" and a "convenient, pleasant, and home-like hotel." Today, neither the hotel, nor the bank, nor the building itself still exist, although the site is still used for banking, with TD Bank now occupying the site.
Further down the street in the first photo is First Baptist Church.  The congregation was established in 1811, and met in several different locations around the city before moving to the Main Street site and constructing the church building in 1847.  However, as the downtown area became more developed, property along Main Street became valuable commercial space, and in 1888 the church was sold and replaced by a commercial building, which can be seen in the center of this post, taken facing the opposite direction.