The Springfield Co-Operative Bank building at 81 State Street, Springfield, Mass, around 1938-1939. Photo courtesy of Springfield Preservation Trust.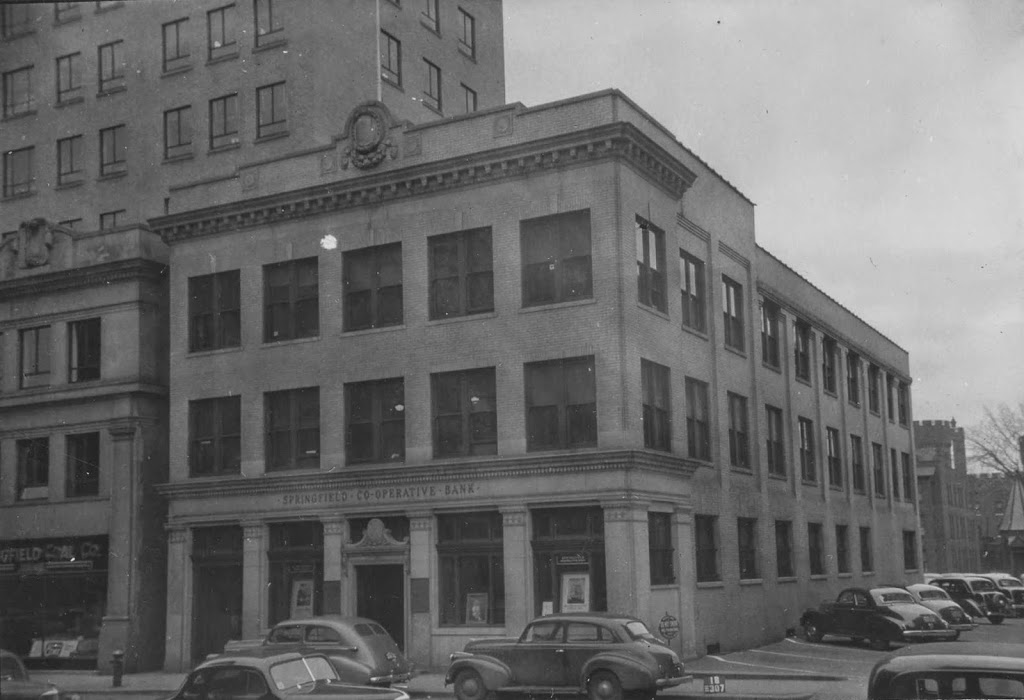 The building in 2014: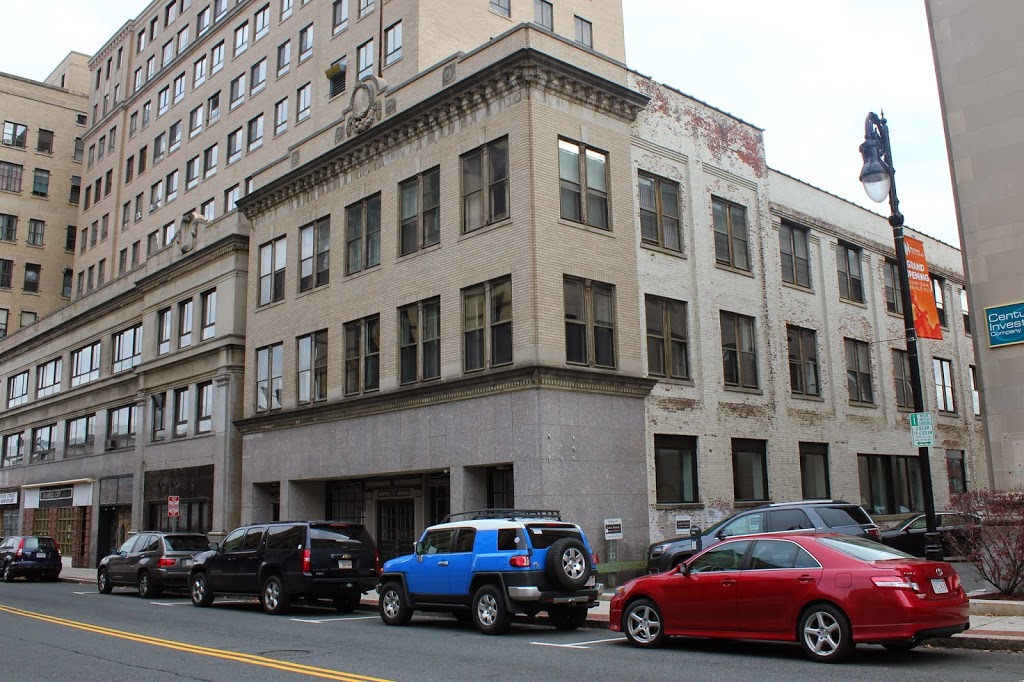 This building at 81 State Street was built in 1888 as the home of the Turnverein Society, a German-American social club.  In the 1920s, the façade was renovated in line with contemporary styles, although the rest of the building reveals the earlier architectural design.  By the time the first photo was taken, it was Springfield Co-Operative Bank, and the building continued to be used as a bank until at least the 1980s.  Today, the building is within the footprint of the planned MGM Springfield casino, and will be demolished, along with the tall annex to 1200 Main Street, which is seen directly behind the Turnverein Block.